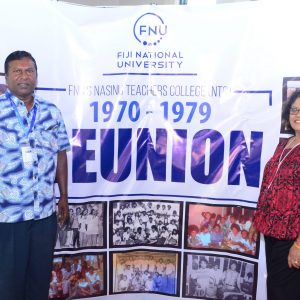 30 June , 2019 to 2 July , 2019
A special three-day get-together was organised for a group of former students of the Nasinu Teachers College (NTC) by Fiji National University (FNU), with the aim to create a platform for the alumni members to reconnect, rekindle fond memories, re-establish and strengthen connections with the University. The Nasinu Teachers College (NTC) Alumni Reunion for 70s graduates which was held at FNU's Nasinu Campus was opened by the Minister for Education, Heritage and Arts Honourable Rosy Akbar on...
Read More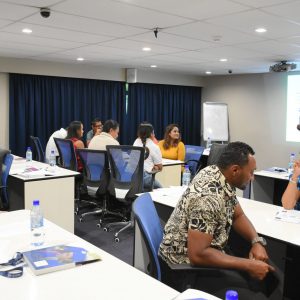 2 November , 2019 to 16 November , 2019
A total of 55 participants were empowered to recognise and develop their leadership capabilities during a Leadership and Personal Development Training workshop organised by the Fiji National University's (FNU), Alumni Relations Office on 2nd and 16th November, 2019. The target audience were aspiring leaders, those interested in personal development and those in positions of leadership and authority who were interested in growing their leadership capabilities. The one-day training provide...
Read More