Message From Acting VC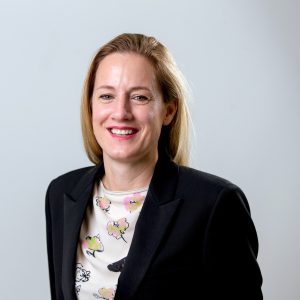 Bula!   A university's alumni (graduates) are among its most important stakeholders.  They serve as examples to the community of the quality of the education provided by a university through the contribution they make to business, government and society as a whole.  The relationship between a university and its alumni is a 'two-way street' so to speak. The reputation of a university is viewed by reference to the graduates it produces and likewise, the reputation of a university enhances the perceived quality of the awards that its graduates enjoy.
This is no less the case at FNU and we are proud of the achievements of our many thousands of alumni.  In turn, we aspire to make you, our alumni, proud of your association with FNU.  Our university dates back to 1885, when Suva Medical School was founded.  FNU was founded in its current form in 2010 – like many modern universities around the world by the merger of long-established tertiary colleges.  This year we are celebrating the 135th anniversary of our foundation as an educational institution and our 10th anniversary as Fiji's national university.
As a 'dual sector university', FNU offers both technical and vocational education and training (TVET) and higher education from certificates and diplomas through to doctorates. In this sense, FNU is somewhat unique in enabling a young person with little formal education to enter the University at the lowest certificate level and progress through the University awards system and exit FNU with a doctorate. This is a feature of FNU to be proud of and something  for the University and the alumni to promote to the community. In addition, FNU is home to the National Training and Productivity Centre (NTPC), which provides in-service training for employers, so that they can continually upgrade their skills and qualifications.  With 20,000 students enrolled in our five colleges and another 10,000 students taking short courses at the NTPC, FNU provides a comprehensive system of post-secondary education and training that reaches every part of Fijian society. The role of FNU is especially important now as the downsizing resulting from the effects of C19 means that many of those in the community who have lost their jobs are in urgent need of upskilling and FNU, as the vocationally oriented University, is well placed to meet this need.
We are pleased to support our global family of alumni and, in turn, to reach out to our alumni for your support in making FNU even stronger in the years ahead.  There are many ways in which our alumni can support current staff and students including mentoring current students, giving guest lectures and seminars or hiring our students as interns or employees.  Given the current C19 difficulties and the associated measures taken to stem its spread, we especially value any financial support you might wish to provide in these tough times and we are looking for ways of giving due recognition to generous donors. Please let me know if you are interested in contributing in any way, financially or otherwise to the work of FNU.
Vinaka vakelevu!
Tessa Price
Acting Vice-Chancellor