Being a mother and HR Coordinator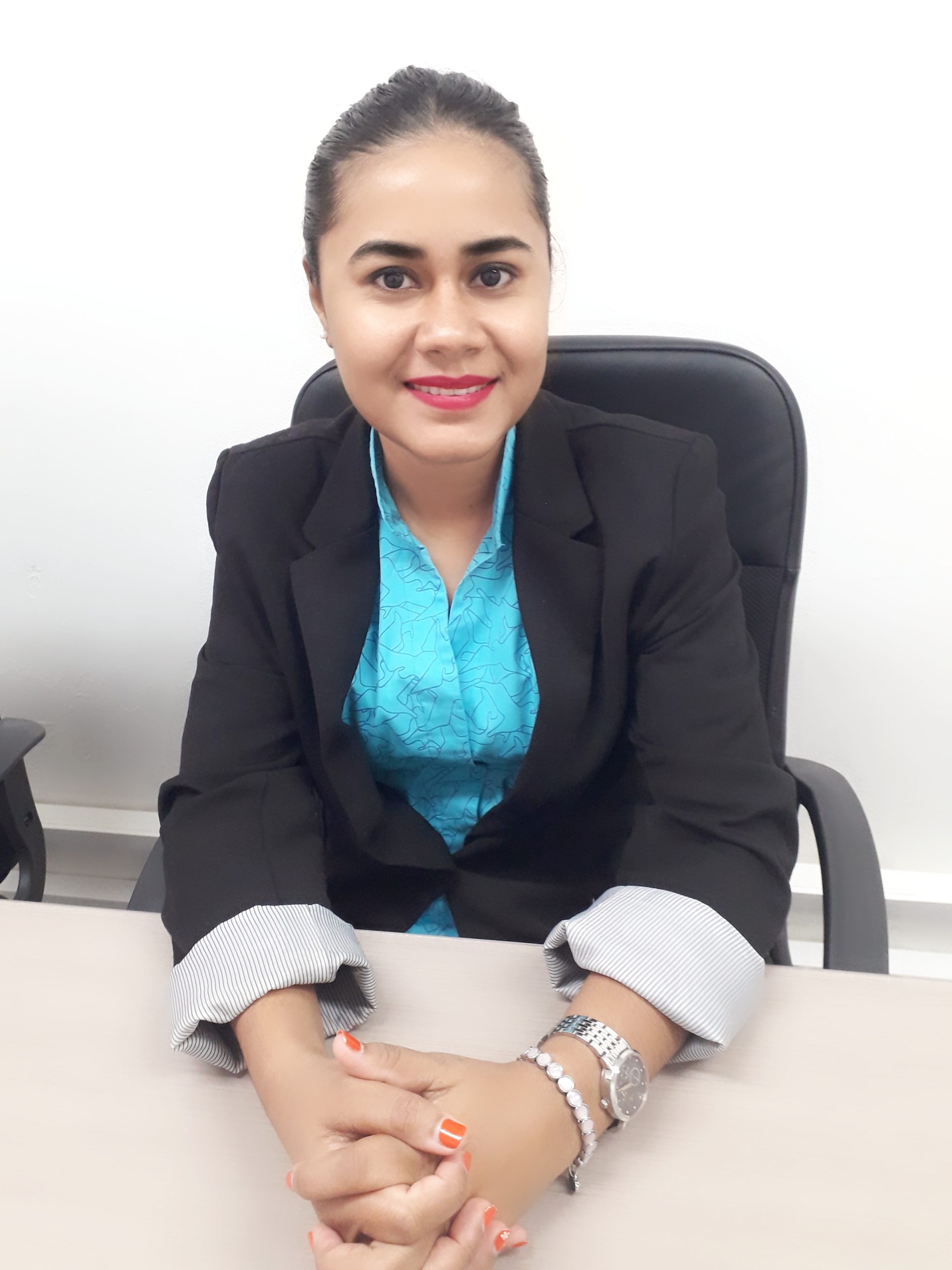 Born and raised in Kinoya, Nasinu, Yooranda Hiroshi Narayan always wanted a university qualification so she enrolled in Fiji Institute of Technology (Fiji), now the College of Business, Hospitality and Tourism Studies (CBHTS) immediately after high school and completed a Diploma of Business Studies in 2005. 
A couple of years later she got married to her husband who she had met in FIT and soon after she landed her first job – working for Chicken Express, Sigatoka as a Cashier/Waitress where she was promoted to the position of Branch Manager within a few months. For Narayan, family always came first so she continued working there until she was expecting her second child.
After a few years when the children were a bit older, she decided to take up further education and enrolled in Advanced Diploma of Leadership and Management (ADLM) at the Fiji National University's National Training and Productivity Centre (NTPC) at the Sigatoka Campus.
"I chose ADLM because in today's time, we lack good leaders. Leadership is not about the position but about relationship amongst people. Another reason I chose this programme is because it is internationally recognised," added Narayan.
She had fun as a student and is grateful for the assistance she received during her time at NTPC.
"I made wonderful friends who I am still in contact with. My trainers and friends were very helpful and never hesitated to share their knowledge and thought processes. I was the only one in my batch who was unemployed at the time," she said.
"While doing ADLM, I realised how much potential I had. ADLM transcripts only states competent or not yet competent as grades, but, I am so thankful to our trainers who also provided the percentage we scored per unit. I was one of the top students in my batch," she added.
Narayan completed the programme in two years as a full time student and graduated in May 2018.
"I was also given the opportunity to deliver the vote of thanks in my graduation ceremony which was a dream come true and one I will cherish forever," she added.
She is proud of her achievements but says that her journey was not free of challenges.
"It was not easy as only my husband was working and financially providing for the family. We both sacrificed. In 2017, my husband left to work in Cook Islands for the betterment of our family. While he was there to support us financially, I made sure I looked after our children well; doing motherly duties such as take them to school, pick them up from school, cook, clean up, help in homework and then leave my children at my mother in law's place and go for my classes. It was a bumpy ride but was worth it," she said.
She started working for Tappoos Fiji Limited in her current position as the Human Resource and Training Coordinator in February 2018 in the Sigatoka Branch. Her general responsibilities include HR work, coordinating and implementing trainings, counseling and screening and OHS.
Narayan says she loves and enjoys her work.
"Working in HR can sometimes be hard but it can also be immensely rewarding. Day in, day out, you can be juggling a whole range of spinning plates, constantly trying to make sure one doesn't drop. At the same time I tried to do my best to support my company's biggest asset – their people. Every day I am given a chance to create meaningful and lasting relationships, learn new things, live my passion and solve complex problems that can impact the lives of people. I simply love my work," said Narayan.
She credits her success to her family. "I am happy and proud that I was always there for my children.  My children are my world and my source of inspiration. I always knew that if I educate myself eventually I will be able to provide for my children's future. I credit my success to my husband, Shavin, my sister, Bianca & my brother, Nigel for supporting me financially. They always pushed me to achieve my goals and dream big. I am lucky to have such a supporting family," she said.