Training & Development is Singh's Passion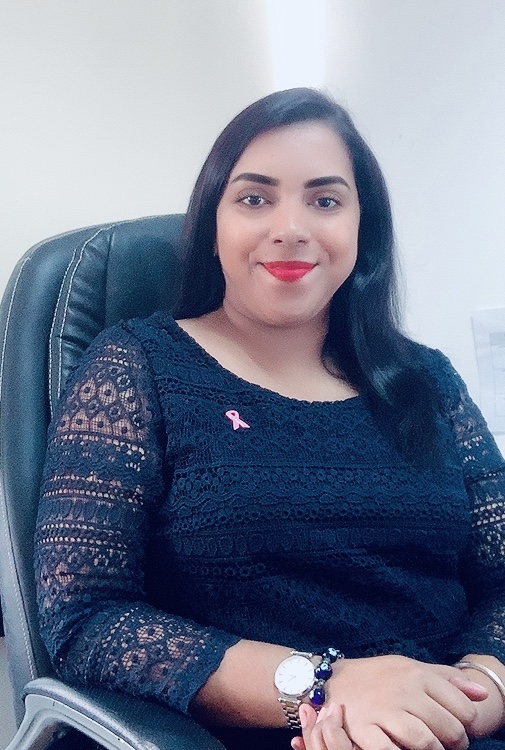 Intrigued with the recruitment, training and management of employees by organisations, Rinshu Singh developed a strong affection to pursue a career in Human Resource Management.
Singh, born and raised in Sonaisali Rd, Nadi, enrolled in Bachelor of Commerce (Business Management and Human Resource Management and Industrial Relations) offered by the Fiji National University's (FNU) College of Business, Hospitality and Tourism Studies (CBHTS) soon after completing high school.
"I chose FNU because I wanted to study while residing at home. The FNU Namaka Campus was not far from where I lived, so it worked out perfectly for me," she stated.
"I always wanted to be part of the recruitment and management of staff, so I decided to study Business Management and IR/HR," she added.
Reflecting on her student life, Singh said, "I remember being one of the shy students who used to be the last person when it came to doing presentations, especially in the first year. I soon evolved and became a confident person with good presentation skills which has led me to where I am today."
"Meeting some of the fantastic management lecturers like Yogita Swamy and making some lifelong friends that I am still in touch with are my fondest memories," Singh shared.  
Singh graduated from FNU in 2012 and landed a job with the Reddy Group. She was based at the Tanoa International Hotel in Nadi as a Training Assistant. She also enrolled for part-time studies with the National Training and Productivity Centre (NTPC) undertaking the Training of Trainers course.
After almost two years, Singh joined Jacks of Fiji (Head Office) as the HR Training & Development Officer. 
In December 2014, Singh joined Intercontinental Fiji Golf Resort & Spa as a Training Officer and served the company for a further three years. Singh continued to upgrade her education by enrolling at the Australian Pacific Training Coalition (APTC) where she pursued Certificate IV in Training & Assessment.
She completed her course in 2016 before enrolling in for Postgraduate in General Management at the University of Fiji. She graduated the following year.
In 2018, Singh joined the Ministry of Economy as the Training Manager. Her job involves managing and facilitating training and development functions and activities that support the ongoing development of high performing Ministry staff.
Speaking about her current role, Singh says, "I enjoy my role because it involves interacting with staff and developing skillset to meet the demand of specific roles within the ministry."
In her leisure time, Singh loves to listen to music, watch movies and read Danielle Steel's novels.
Her advice to current and future students of FNU is to study hard and do well in all units
She also shared her top three tips for graduates starting in their career.
"Be positive, principled, pro-active, and productive. Remember, every moment is an opportunity to learn from everyone around you, irrespective of his or her title. Learn to hear feedback and never let it fester. Instead, consider it, take what works, and move on," she shared.
Singh is currently pursuing a Master's in Business Administration – General Management from the Australian Institute of Business.