Nursing is a Vocation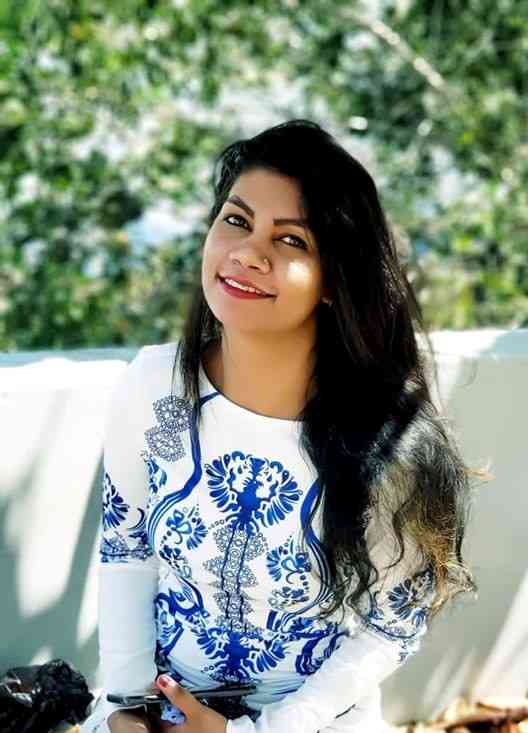 With the desire to care, serve and help, Rashnita Singh, grew up wanting to be a nurse.  Youngest of the three siblings in her family, Singh's interest in the field was also encouraged by her elder sister who was a nurse. 
"It was my passion to be a nurse ever since I was a child. I wanted to care for the sick and needy. I also admired the blue and white uniform the nurses wore," she said.
Hailing from the north in Fiji (Labasa), Singh completed her primary and secondary education in Labasa before coming to Suva to study at the Fiji National University's (FNU) College of Medicine, Nursing and Health Sciences (CMNHS) in 2012.
She enrolled in a three-year Diploma in Nursing programme. Singh stayed on campus for the three years and it was challenging living away from home, but it taught her a valuable life lesson – to be independent.
"During my studies, I was a boarding student and stayed at Tamauva campus. Being a boarding student away from family taught me a lot about living an independent life. It was hard coping in the hostel. I came across many challenges in those three years of my life, but I didn't allow any of them to hold me back with studies.  I always believed that we don't grow when things are easy, we grow when we face challenges," she said.
Student life was a mix of challenges as well as very positive experiences.  Singh shared some of her memories saying, "Some of the memories I have are of staying up late, studying or doing assignments with friends. Taking part in cultural and social activities added some fun to life."
She graduated in 2014 and began work as an intern Nurse at Labasa Hospital. After a year, she was transferred to Nabouwalu Hospital to practice rural nursing.
In 2017, Singh decided to study further and applied for bridging courses for the Bachelor in Nursing programme.  She studied part-time alongside her full-time job and managed to graduate in a year. 
For Singh, nursing is a vocation.  "I always had the passion to help and care for the sick and needy, therefore, I love my work. I always have a positive attitude towards my work. Every day I touch a life or a life touches my life. Being a nurse means bringing smiles to people's faces," said Singh.
Singh continued working at the Nabouwalu Hospital but had the desire to learn more in her field,  so she kept an eye out for opportunities.  A few months later, she came across the Education for Climate Change Adaptation and Mitigation (ECCAM) scholarships. 
ECCAM is an intra-ACP mobility project that aims at academic cooperation between three higher education institutions in the Caribbean and Pacific regions. It is designed to increase the availability of trained and qualified high-level professionals in the Caribbean and Pacific countries and promotes mobility of students at Master and Doctorate levels along with mobility of academic and administrative staff.
Singh applied and received an ECCAM scholarship through FNU, to further her education to Masters level at the University of West Indies (UWI).
.
 "My experience at the UWI is one of the most memorable events that has happened in my life. The ECCAM Scholarship project is an exciting programme which allowed me to undertake the master's programme at UWI. I met and made friends with people from all over the Pacific and the Caribbean region. I am grateful to FNU for having such partnerships with international universities which gives opportunities for students to study further," she said.
Singh's advice to students is to be positive, pro-active and productive. She also says that students should have an end goal in mind, stay focused and strive to complete their goals.
"Continue with your education, no matter what and do not let anything get in the way. Your education will decide your future so always have a positive mindset and attitude. Be open to change," she added.
Singh is currently pursuing a Master of Science in Advanced Nursing Degree (MScN) from the University of West Indies (UWI) in Trinidad and Tobago under ECCAM.