Nurses have a duty to help the sick and needy – Rawaikela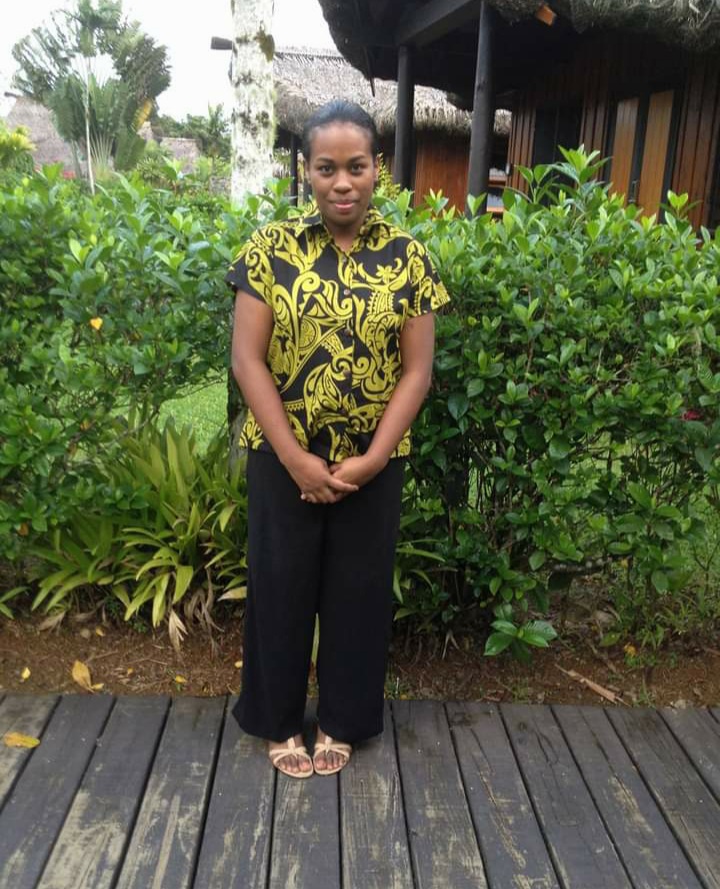 Healthcare workers around the world are on the frontlines and leading the charge to fight the COVID-19 pandemic through the selfless care for patients despite placing themselves at risk daily. While all healthcare workers play a central and critical role in improving access and quality health care for the population, nurses are the heart of health care.
Registered Nurse (RN) Akosita Rawaikela believes that the nursing profession is unique as it requires a high degree of kindness, compassion, commitment, discipline, courage and patience. Rawaikela said she became a nurse because of her passion to care for others and improve the lives of the sick.
"For me, nursing is the most rewarding, diverse and flexible career. It is a profession that never stops giving. It is so rewarding to make a difference in someone's life. It's beautiful when you look into a person's eyes and see the window to their soul when just a caring touch or word can make a connection," said Rawaikela.
Tertiary Life and Career
After completing high school, Rawaikela enrolled in the Diploma in Nursing programme at the Fiji School of Nursing (FSN), now known as the Fiji National University's (FNU) College of Medicine, Nursing and Health Sciences (CMNHS) in 2009.
"Choosing a university was based on the field I wanted to study and while everyone is different, I knew I wanted to be away from home to be independent but still close enough to see my family in the weekends and FNU allowed me that. Also, as most tertiary students know, each university has its own vibe, there are some universities you step into and immediately feel you could call that place home. I found that in FSN."
Rawaikela graduated in 2012 and was posted to the Colonial War Memorial Hospital (CWMH) as an Intern Nurse.
"During my one year of internship, I worked in the General, Gynecology, Obstetrics, Surgical, Orthopedic, Medical wards, Accident and Emergency Unit and Intensive Care Unit (ICU)/ Burns Unit doing both day and night shifts," explained Rawaikela.
In March 2013, she became a full-time Registered Nurse at CWMH and worked in the Neonatal Intensive Care Unit (NICU).
A few years later, she enrolled in the Bachelor of Nursing programme at FNU while still working. She completed the programme and graduated in 2018. In October of the same year, she was transferred to the Pediatric ICU where she currently works.
"One of the main reasons why I love working in the Pediatric Department is because of my desire to care for children. I believe being a pediatric nurse would allow me to not only teach children to better care for themselves but also enable me to act as a role model. Being a pediatric nurse requires me to have a high level of responsibility because the patient depends on me to make sensible decisions for their care."
Rawaikela has also completed a Post Graduate Certificate in Child Health from the Sangam School of Nursing on a New Zealand Government Scholarship in 2020 and is working towards becoming a specialised pediatric nurse. 
Inspiration
Rawaikela reveals her parents are her inspiration.
"They inspired me a lot in many aspects, teaching me values such as hard work, goodness, humbleness, social skills and parenting. They have given their whole life so that I will be successful. Apart from this, my father was always my biggest inspiration as he is always motivating me to go further and try to reach the level of education that he has reached which is a PhD."
The mother of two hopes to complete her master's degree and relocate to the UK, to join her husband who is in the British Army.
COVID-19 care
During the coronavirus pandemic, Rawaikela's role has had some changes.
"Nurses are on the frontline and they have a significant role in fighting this pandemic. I have been a pediatric nurse for nine years now and during this pandemic my roles had to change transferring my pediatric intensive care skills to nursing pediatric and adult patients in an isolation unit."
Giving her advice to the public regarding COVID-19 she said, "Be mindful of where you go and whom you interact with; it is best to stay home in your own bubble unless it is absolutely necessary to go out for food or medical reasons. Ensure that you wear your mask the proper way that is, cover your nose and mouth to help protect yourself and others. Masks alone will not protect you. To fight this virus, you should also practice social distancing and wash your hands frequently with soap and water."