Mechanical Apprentice to Manager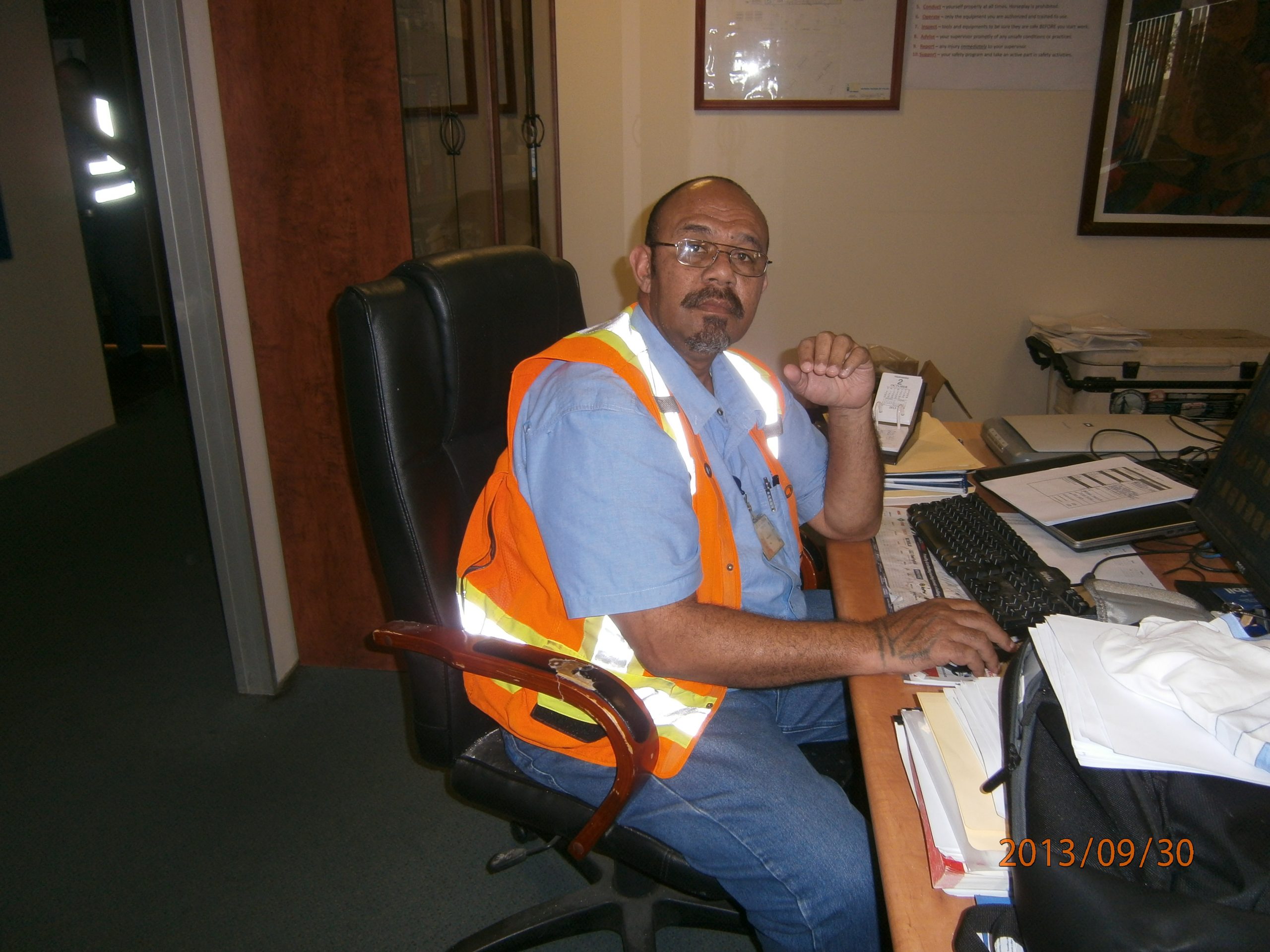 Not everyone can say they have worked on repairing and maintaining underground heavy earth moving equipment in Fiji's gold mine.  For Sikeli Lagilagi it was his first job and one which set the tone for his career path. 
After completing Form Six, Lagilagi applied to be an Apprentice in Heavy Mobile Plant Mechanic at the Vatukoula Gold Mine, formerly known as the Emperor Gold Mine in Tavua upon the advice of his Uncle. This allowed him to attain a qualification while receiving the much needed hands on experience.
Apprenticeship Days
 Thus, in 1985, he began the apprenticeship journey which was mandated by the then Fiji National Training Council (FNTC).  The programme alternated between a semester in the classroom at the Fiji Institute of Technology (FIT) (now FNU's College of Engineering, Science and Technology) and a semester doing hands on work in the mine.  This was repeated until the programme was completed.
Lagilagi says that attending classes gave him the theoretical knowledge he needed to carry out the work in the industry. He also looked forward to going back to school every other trimester as this was the time to meet his friends again.
"My best memories are those of the classroom days. I always anticipated going back. This is when I could meet apprentices from my field as well as other fields from all over Fiji," he said.
He attended FIT in Ba for Stage One and Stage Two of the programme and completed Stages Three and Four at the Derrick Campus. 
Lagilagi graduated in 1989 and was given the Best Apprentice Award.
Further Education and Career Development
Lagilagi continued working at the Vatukoula Gold Mine as a Tradesman till 1992 when he was promoted to Workshop Leading Hand, a position he served on for two years.
He then served as the Assistant Training Officer – Apprentice for one year before being promoted to Emergency Services Superintendent in 1996. He served on this position for over ten years.
In 2007, after over two decades at the Vatukoula Gold Mines, Lagilagi joined the Land Transport Authority as the Regional Manager West, managing the authority's operations in the Western division consisting of six branches and over 100 staff.  During his time in this position, he successfully completed Master of Business Administration (MBA) at The University of the South Pacific (2008)
Three years later, in 2010, he joined Fiji Water as the Manager of Safety, Health and Environment, Security and Transport, a post he currently holds. He is responsible for the overall Safety, Health and Environment programs at the Fiji Water factory, the fleet and the container yard.  He is also responsible for Training, Security and Transport.
There are many people who Lagilagi credits his success to.
"There are many people who cross our paths and become our guiding angels. Mr Bill Griffith who was my mentor at the Gold Mine, Mr Mohammed Salim who was the Garage Foremen at the Workshop, Oscar Anthony and of course none of this would be possible without the support of my parents," he said.
Lagilagi also says that FIT also played a crucial role in assisting him in his journey to success.
"FIT provided me the foundation that I needed to achieve my goals and reach where I am today. Without this basic knowledge, none of this would be possible," he said.
The Apprentice Family
Lagilagi currently lives in Tavua with his wife and three sons. His eldest son is also an apprentice in Electrical Mechanic in Fiji Water.
He takes a keen interest in rugby and follows all of Fiji's games. He also loves to fish. This also allows him to spend time with his sons.
Currently, Lagilagi also serves on the Apprenticeship Selection Committee at the Fiji National University for Apprenticeship Awards.
His advice to apprentices and current and future students FNU is to focus on their studies and be passionate about what they do.