Heading UNAIDS for Fiji and the Pacific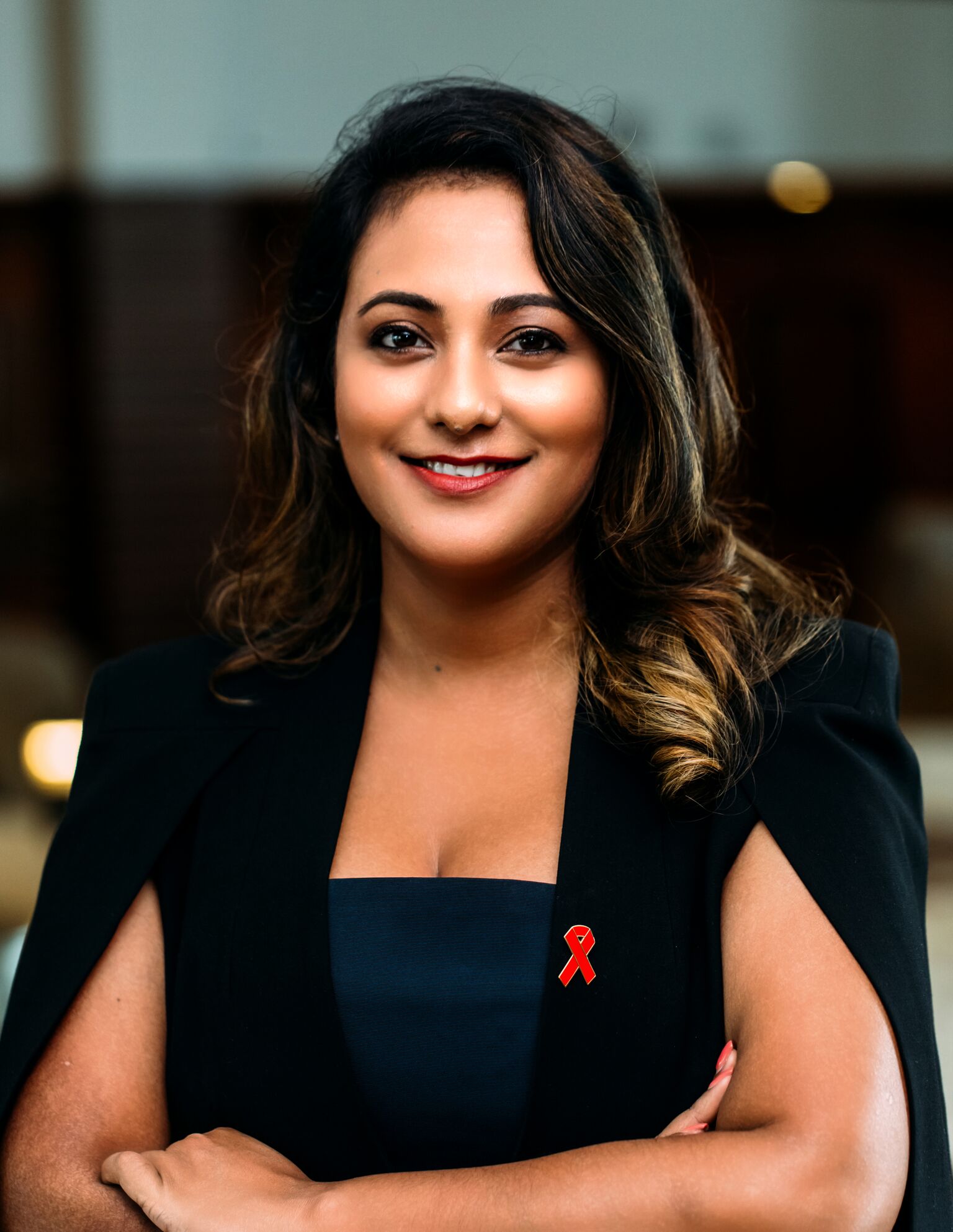 It was a dream come true for Renata Ram when she was appointed the Country Director Fiji and the Pacific for UNAIDS in 2017. Ram had wanted to work for the UN ever since she was a child.
Youngest of three girls in her family, growing up she knew she wanted to pursue a career in the health sector; however was not sure what exactly she wanted to do. "I wanted to do something in the health sector but, I did not want to be a doctor or a nurse", Ram said.
After high school, she enrolled in the Bachelor of Dental Surgery Programme in the Fiji School of Medicine (FSM), now College of Medicine, Nursing and Health Sciences (CMNHS) however; she did not finish this programme as she developed an interest in Public Health which was a field that she discovered after she enrolled at FSM.
She graduated with Diploma in Dental Therapy. After graduation, Ram volunteered with the school dental teams as a Dental Therapist. She was later offered a full time job at the Colonial War Memorial Hospital (CWMH). She worked on this post for three years.
While she was working she decided to keep her interest alive and enrolled in Post Graduate Certificate in Public Health which she completed in 2008.
"This step I firmly believe led me to reach my goal, as it increased my scope of possible job opportunities and then a scholarship to study in Austraila," said Ram.
This scholarship was a United Nations Fund for Women (UNIFEM) Peace Scholarship which was an exchange programme which started after the 9/11 incident. This programme offered people from different countries the opportunity to understand foreign countries, to understand people and their backgrounds and to see how people can live harmoniously, thus reducing terrorism.
She undertook this scholarship at the Australian National University (ANU) in Canberra, Australia. There was also a Student of the Year Programme at ANU which encouraged students to participate in volunteer activities for community development. Ram volunteered at UNIFEM Australia. She also worked with people with mental health issues.
"I did not win, but I was in the top five which makes me feel proud", said Ram.
Upon her return to Fiji in 2009, Ram joined the School Dental Team again and continued with her education as well.
This time she received a scholarship (WHO POLHN sponsorship) to study a Post Graduate Certificate in Health Services Management. She graduated in 2010 from FNU. She simultaneously studied a Post Graduate Diploma in Development Studies from The University of the South Pacific and graduated in 2012.
After three years, in 2012 she joined Colgate Palmolive as the Professional Relations and Community Programmes Coordinator. After nine months she decided that the current job was not what she wanted to do.
"It was very enjoyable but I wanted to be into development, to do more, work in a targeted health based sector," she stated.
She then joined FNU as a Lecturer and taught undergraduate and post-graduate students in Health Services Management and Public Health.
In 2014, Ram went on leave to pursue a Masters in Health Policy at the University of Sydney, Australia after receiving the Australian Awards Scholarship.
Being awarded the scholarship played a key role in her life she says.
"When I got my scholarship, I was asked where I saw myself in 10 years; my answer was to head a Pacific regional health program," said Ram.
During her time at the University of Sydney, she was also a Casual Academic Tutor for international students at the School of Public Health.
Upon completion of her studies in 2015, she resumed her academic role at FNU.
She later received a job offer from the Who Health Organization (WHO) to work on the Fiji Zika Programme. At this time she went from teaching full time to part time at FNU.
She also did other consultancies which include the WHO Post Winston Assessment focusing on Supply Chain Management, Cervical Cancer in the Pacific research with the health services team at FNU and Pacific Islands Forum Secretariat and HIV Medicine with Oceania Society for Sexual Health and HIV Medicine.
Ram was also part of the Hibiscus organising committee from 2007 to 2012. She says that this has helped her a lot for personal and professional development.
"It helped me to strengthen my skills in project management and getting to know people and get into the social space", said Ram.
On December 1st 2017, she started her current job. Given that she is the first female and a first local to be offered this position, she feels that she has a great responsibility towards her job and to other locals, especially women.
"Having the overwhelming support of family, friends and mentors has made my professional ambitions possible," said Ram.
"At the end of the day what I truly wanted was to make a change to the health of people, which sector, which type of disease did not matter," she said.
"We are at such a disadvantage, our awareness; information about diseases is very little and a bit confusing as well. There's too much happening and we tend to be misinformed as well. So it makes it more challenging. These things inspire me to do my work," she added.
"My goal now is to best serve my region, in being empowered to making healthier choices in all aspects of health, ensuring that the there is a supportive environment to make these choices and in addition that health services are made available, accessible and affordable. This is very ambitious on my part, but this is something I cannot achieve on my own and this goal is one I wish to work towards with people who have the same passion and drive," said Ram who is currently enrolled in the Masters in Development Studies programme at USP.
Her advice to anyone wanting to make a difference is to have the "I can" attitude, never give up and always have a positive approach.