Former Nurse becomes an Educator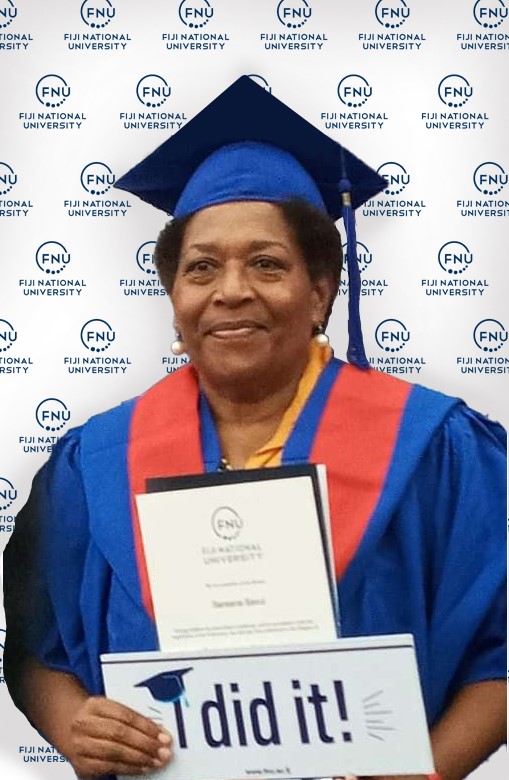 Sereana Lalabalavu is a firm believer that nurses are the heart of healthcare. It is for this reason, Lalabalavu was drawn to the profession and decided at a very young age that she would pursue a career in healthcare.
She not only fulfilled that dream but has managed to impart the skills and knowledge to other young people studying and training to become nurses. Lalabalavu is currently a Lecturer in Nursing at the University of Fiji.
She was born and raised in Rakiraki. After completing primary school there, she moved to Suva to attain her secondary school education.
Upon completion of Year 13, she enrolled in the Diploma in Nursing programme at the Fiji School of Nursing in 1987 and graduated in 1990.
"After my graduation, I was posted to Lautoka Hospital to complete my internship and then served another year there. I was fortunate to work in all the wards."
In the next three years between 1992 to 1995, she served in the Ra Province at Rakiraki Health Centre, Nasau Health Centre and Namarai Health Centre.
"I was the District Nurse at all three Centres."
She was then transferred to Lautoka Health Centre as the Zone Nurse, Immunization Nurse, School Health Nurse and Buffer Nurse in the Yasawa Islands.
"I worked at the Lautoka Health Centre for five years before I was transferred again. This time to Colonial War Memorial Hospital (CWMH). I was there for nine years and in that time I served as the Operating Theatre Nurse, Post Anesthetic Recovery Nurse and Accidents/Emergency Unit Nurse."
Between 2009 and 2013, Lalabalavu was also deployed as an operating theatre outreach team member to outer islands and sub-divisional hospitals in Fiji.
While she was working, she also studied through extension and attained a number of qualifications; Bachelor in Nursing from James Cook University, Australia, Certificate in Tertiary Teaching from the University of the South Pacific (USP) and Diploma in Frontline Management from FNU.
In 2013, she received an opportunity to serve for the Royal Fiji Military Forces based in Golan Heights, Syria as a Matron and Head Nurse. She served for a year.
"I always wanted to serve my country and this was a very rare opportunity and one that I would not want to miss. Thus, I took up the challenge."
Upon her return to Fiji, she worked at the CWMH Emergency Unit until February 2015 before taking up the position of Supervisor of East Wing till September 2015.
In 2016, Lalabalavu applied to teach at the Sangam College of Nursing and Health Care Education and to her surprise, she managed to secure the position. She began her new role as a Lecturer in Nursing for Post Graduate students in January 2017.
"I felt it was time for me to inspire other young people and pass on my knowledge to others."
While working, she also enrolled in the Masters in Nursing programme at the University of Fiji (UoF).
After completion of the programme in December 2017, she began teaching in the UoF as a Nursing Lecturer for Bachelor in Nursing Bridging Programme. This is her current position.
"I like teaching so far. Every day is a new learning experience. Being in the classroom also reminds me of my days as a student."
She continued studying and completed a Post Graduate Diploma in Non-Communicable Diseases from FNU in December 2020.
Lalabalavu's advise to graduates starting their careers is to be honest, humble, respect others and listen, reflect and think critically before doing anything.
She is currently enrolled in Masters in Non-Communicable Diseases at FNU.