Fiji's most awarded young chef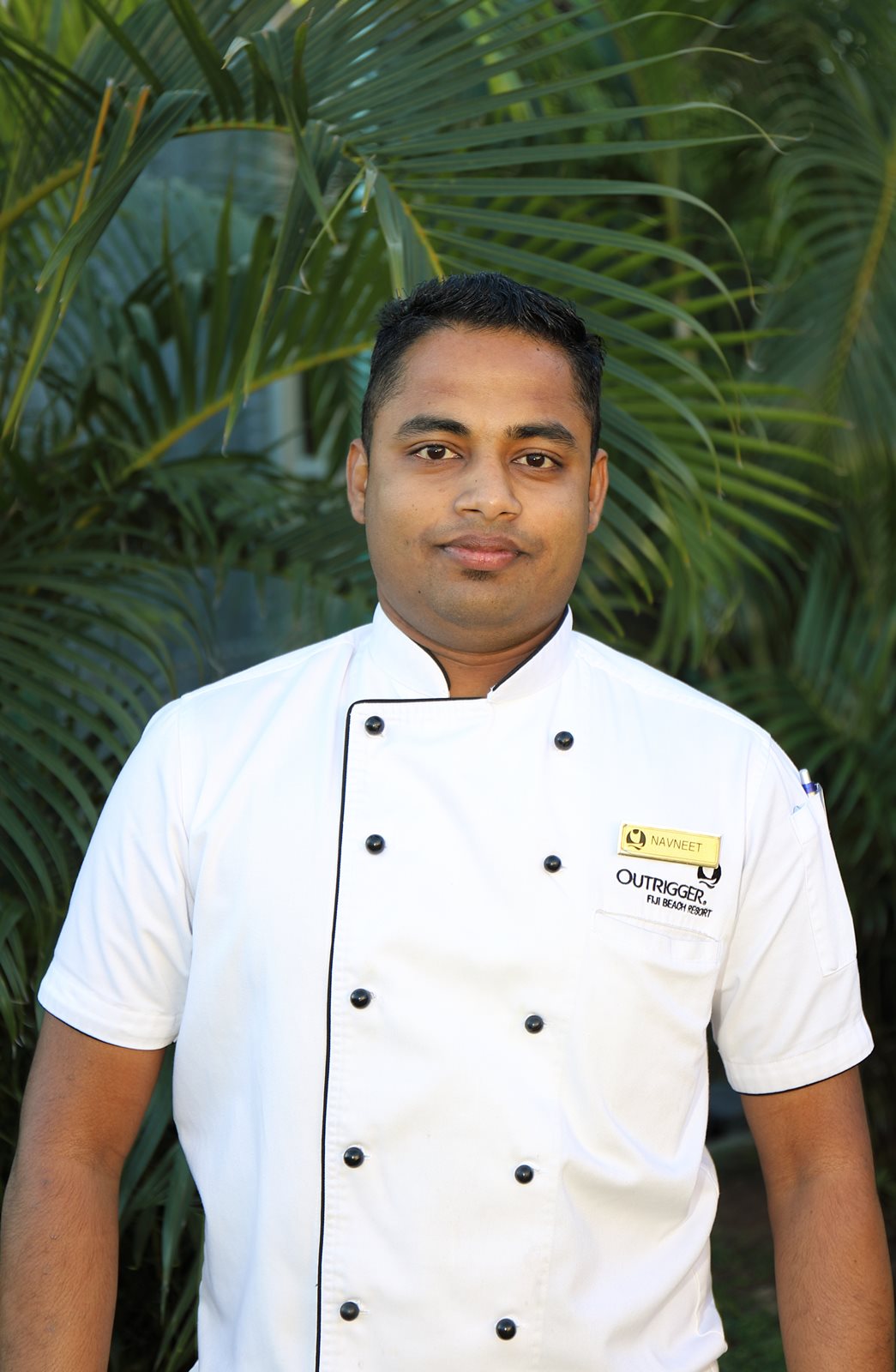 Fiji's most awarded young chef, Navneet Reddy has always had great admiration and respect for a Chef's uniform.
"My dad is a chef. Seeing him wearing the chef's uniform and his dedication to the work, made me want to follow his footsteps," he said.
A self-confessed foodie, Reddy comes from a family of three siblings. He has two sisters and is the middle child.
After finishing Year 12 studies from Sigatoka Methodist College in 2009, Reddy enrolled in the Certificate III in Cookery programme offered by the Fiji National University's (FNU) College of Business, Hospitality and Tourism Studies (CBHTS) at the Nasese Campus.
As he was from Sigatoka, this was the first time for Reddy to be away from home and one he embraced whole-heartedly.
"I have a lot of great memories of working towards my chosen career. I made friends for life.  It was my first time being away from home but it was an exciting and a wonderful journey," he said.
After one year of theoretical study, Reddy had to complete six months of practical work. He undertook this at Outrigger Fiji Beach Resort, a 5-star multi-award winning resort in Coral Coast, Fiji.   Reddy completed his studies in 2010.
"FNU prepared me for the job market. The theoretical aspect was well taught and the fact that practical experiences are required for graduation is an excellent concept. This allows us to be job ready while increasing our employment prospects," he said.
"I was able to get a placement at the Outrigger Fiji Beach Resort as a Trainee. After the six months practical required by FNU, I continued as a Trainee for an additional six months after which I was promoted to Commis Chef in 2011," he said.
Reddy's journey with winning medals started while he was still a trainee.  He won a gold medal in the Moffat Salon Culinaire in 2010.
"I prepared a local cuisine with a modern twist which led me to win gold," he said.
Three years later, he won the Fijian Junior Chef of the Year in the 2013 Moffat Salon Culinaire.
While adding to his medals collection, Reddy continued working for Outrigger Fiji Beach Resort as a Commis Chef until he was promoted to Demi-Chef in 2015. A year later, he was given the position of Chef-De-Partie.
2016 also presented him the opportunity to participate in his first international competition, the Gourmet Pacific Challenge in Auckland, New Zealand where he won a Bronze Medal.
The following year, Reddy was promoted to a Sous Chef. Since then he has served at this position.
"My job as a Sous Chef is managing a busy, award winning Steak House Restaurant. I also look after operations in other restaurant outlets. My love and passion for food, being creative and learning new things everyday keeps me motivated," said Reddy.
"I would like to upskill myself in the area of modern cooking and climb up the work ladder," he said.
Reddy's dad has been his inspiration, however, he also acknowledges his mentor for the support and guidance he has received.
"Outrigger's Executive Chef, Shailesh Naidu has been a role model for me. He believes that happy and successful cooking doesn't rely on 'know-how', it comes from the heart.  It needs enthusiasm and a deep love for food to bring it to life," said Reddy.
His advice to current and future students of FNU is to be passionate about their work.
"Being a chef is not easy it needs a lot of passion and eye for detail," he said.
Last year, Reddy was accorded with the Chef of the Year Award at the 2018 Moffat Salon Culinaire.
The award qualified him to participate in the Pacific Rim Semi-finals which was held in June 2019, in Melbourne, Australia.  He won this competition alongside his colleague, Vikash Chetty, which has given them an opportunity to represent Fiji in the Global Chefs Challenge Finals in Russia 2020.
Reddy aims to be an Executive Sous Chef.