Family support key to Lata's career progression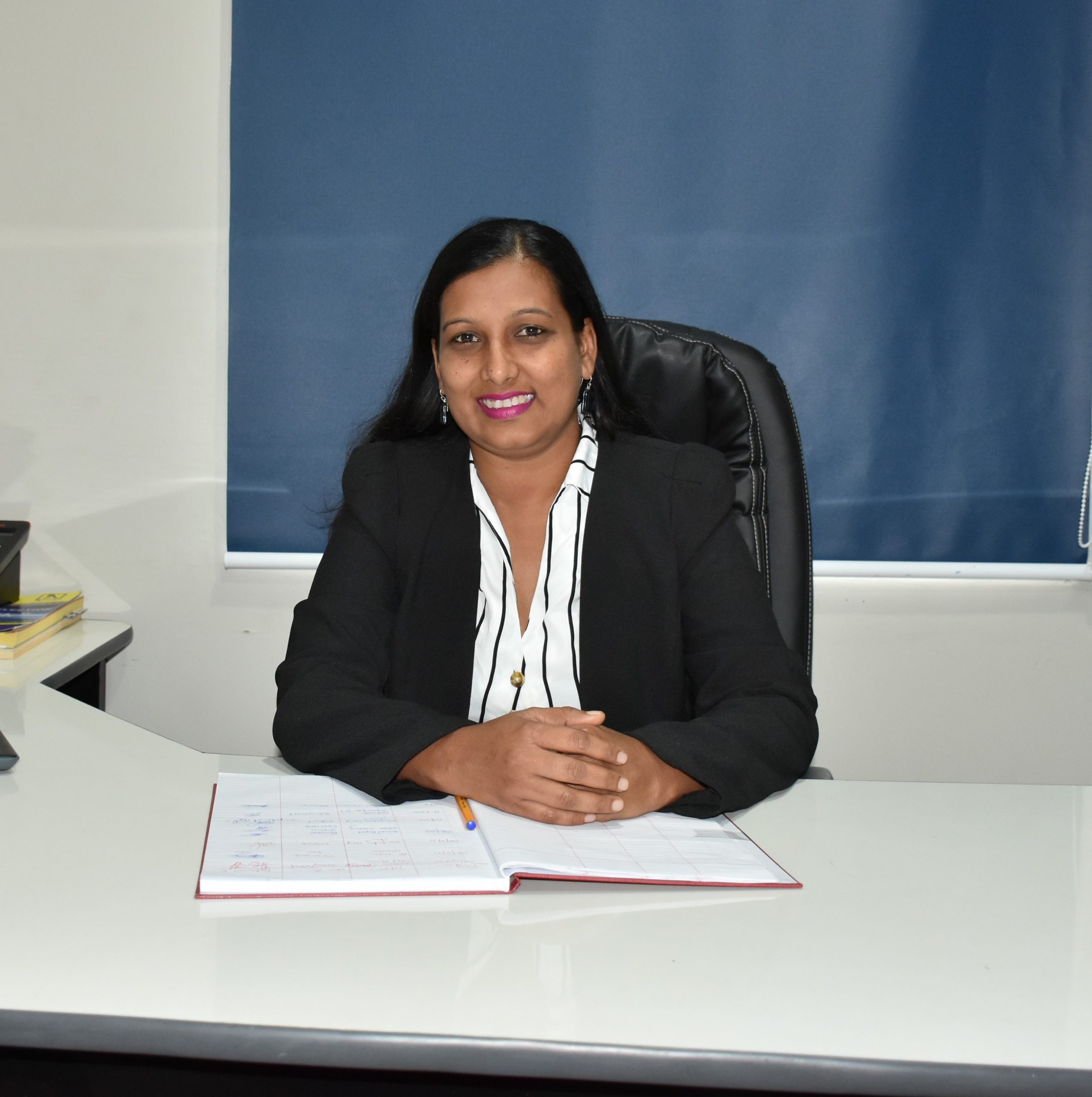 Ashish Lata has been a firm believer in hard work and perseverance. She is an ambitious woman and meticulously juggles her work and personal life to attain her goals. Regardless of the many obstacles, Lata has learnt that having patience and continuous education are key components of career progression.
The soft-spoken Lata is currently the Manager of Compensation and Benefits at the Fiji National University's (FNU) Division of Human Resources.
"It took a lot of hard work and dedication to reach where I am today," shared Lata.
"I was in Year 12 when my father passed away. My mum had worked hard to support my siblings and me. She has been my inspiration and has always wanted me to succeed in my life. I'm also grateful to my husband who always supported me in furthering my studies."
"I believe success comes with hard work and when you have family support, your goals will be achieved with ease even if you face challenges. You will always feel encouraged to keep going knowing your family is by your side."
Education and Career
Lata was born and raised in Narere, Nasinu. She attended Narere Primary School and Rishikul Sanatan College. After completing high school, she worked part-time to earn money to support her family.
She worked for two years before getting married in 2001. The following year, she gave birth to her son and also enrolled in the Diploma in Business Studies (Accounting) programme at the Fiji Institute of Technology (FIT), now known as the Fiji National University's (FNU) College of Business, Hospitality and Tourism Studies (CBHTS).
"I began my studies at FIT in 2002, initially on a part-time basis and after one year I became a full-time student. After completing secondary school, I could not study further due to financial difficulties. So when I got an opportunity to join FIT, I felt very fortunate," Lata said.
"I found my student life exciting as I was able to make study friends quickly. I think they were the best years as being a student. It was fun and a confidence booster and it prepared me for my career."
She graduated from FIT in 2004 with a Diploma in Business Studies (Accounting).
"It was a proud moment for me and I was overjoyed seeing the happiness on my mother's face."
After graduation, Lata joined Cathay Hotels (Fiji) Limited as an Accounts Officer. She worked there for two years before resigning and pursuing full-time studies at the University of the South Pacific (USP). She enrolled in the Bachelor of Commerce (Accounting and Financial Management) programme and completed it in 2008.
In 2009, she joined FIT as a HR Assistant in the Division of Human Resources. Since then she has worked for the same organisation, climbing up the ladder as she upgraded her qualifications and gained more experience.
After the formation of FNU, in 2012 she was promoted to the HR Officer position. Two years later, she applied for the Senior Payroll Officer position in the Division of Finance and was confirmed for that position. While working she was also pursuing Master of Commerce (Accounting) from USP.
She graduated in 2015 and the same year managed to secure a promotion as the Deputy Manager People Personnel Services in the Division of HR. After serving for four years in that position, she became the Manager of Compensation and Benefits which is her current position.
She again continued her education and pursued a Postgraduate Certificate in Human Resources Management which she completed in 2020.
"I am forever grateful to the education I received from FIT as it built the foundation for my career and helped me achieve my dream."
Words of Wisdom
Lata's advise to current and future students is to make maximum use of their study opportunities provided to them, take the initiative to study, stay focused and accomplish their set goals.
"Always believe in yourself and your dream and continue your education. It will be difficult at times, but always know that you will be rewarded in the end and it will be worth it. Make the most of the time that is given to you now."
Giving her top three tips for graduates starting in their career, Lata said, "apply your skills and knowledge as you join organisations and prepare yourselves to have the ability to work in a diverse setting. As you enter the work environment, always stay up to date with technology and industry trends which are important. Upgrade your qualifications as needed and always be guided by your superiors and mentors."