Engineering – A Tough Journey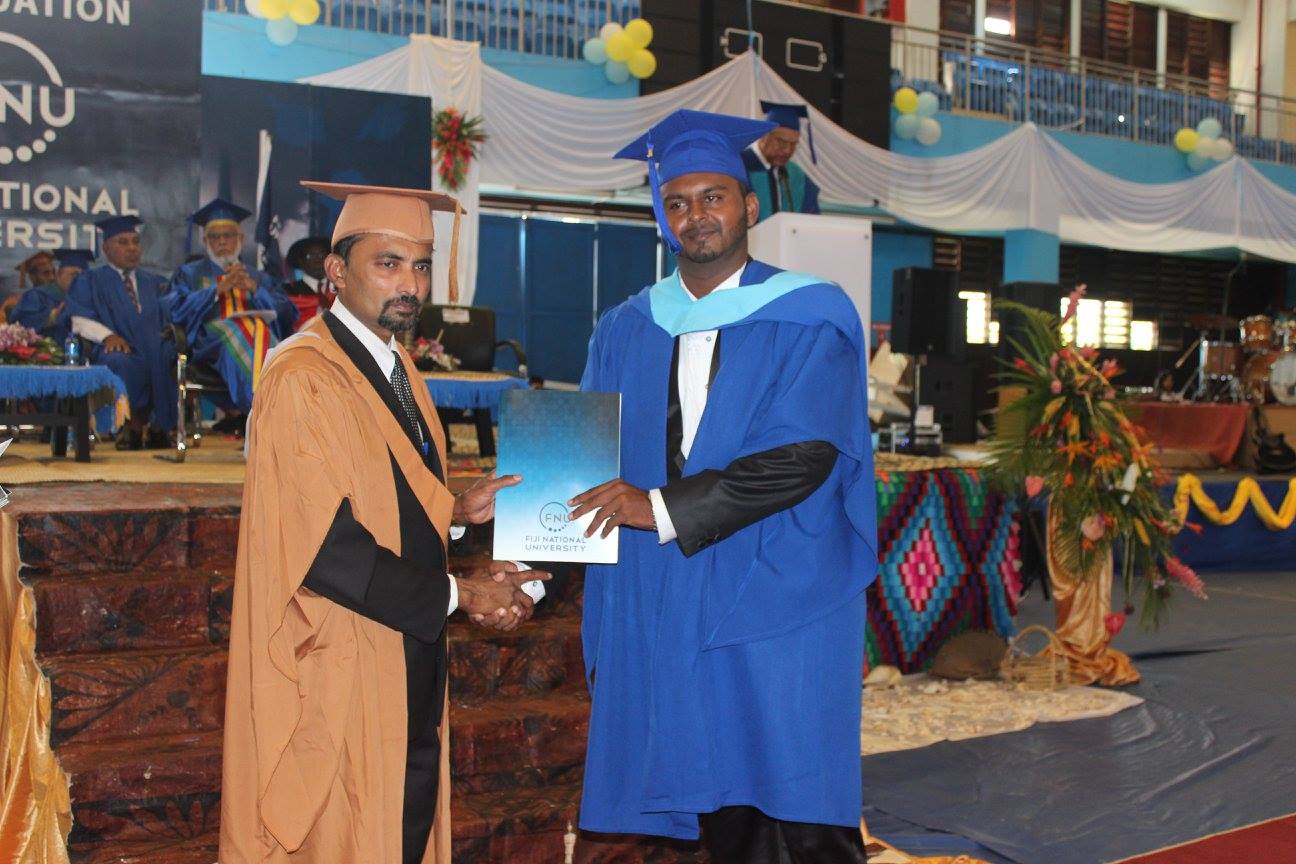 Engineering is a challenging discipline to pursue. Individuals have to be knowledgeable in a variety of subjects, such as physics, chemistry, advanced mathematics, probability and statistics, and computer science.
In addition to the fundamentals, individuals have to acquire a lot of knowledge about the specific field of engineering that they choose. Being an engineer can be strenuous and not many people are willing to undergo the hard work, and stress that comes with being an engineer.
Pravikash Lal, however, always enjoyed challenges and grew up with admiration of buildings, which gave birth to his ambition of becoming an engineer.
"I was always fascinated with buildings and wanted to learn the mechanics of it. I knew engineering would be a difficult field but I was up for the challenge. Knowing that there are certain marks required to secure a spot at university I started working hard quite early," he said.
This was an odd career choice for him, coming from a family that works in the accounting field with his father being a retired Procurement Officer, his brother – a Tax Officer and most of his cousins being in the commerce field.
Youngest in the family, Lal was born and raised in Nausori. He attended Vunimono Primary School and Vunimono High School. Straight after high school, Lal join the Fiji National University (FNU) as an Engineering student and enrolled in the Bachelor in Engineering (Civil) programme the College of Engineering, Science and Technology (CEST) at the Derrick Campus in Samabula and began his four-year-long journey.
"I chose FNU because FNU had the "Best Fit" programme for my choice of career path. The idea of getting practical and theoretical experience while studying made it easy for me to choose FNU," he shared.
While a student, Lal worked part-time at Tebbutt Research as a Field Researcher for almost a year from May 2013 to January 2014.
He then joined Ashok Balgovind and Associates as a Junior Draftsman to complete the practical requirements for graduation.
Lal graduated in December 2015 with a Bachelor in Engineering (Civil). He got his first full-time job three months after graduation at Engineer Procure Construct Fiji Limited as a Project Engineer where he only worked for a month before getting a job offer from an international company.
He joined Chester Consultant Limited's Fiji branch as a Structural Engineer. His role includes preparing design and drawings for new projects as per requirements, carrying out building inspections for new and existing structures, writing reports for inspections carried out for the stage of work, analyzing configurations of the basic structural components of a building/structures and so on.
Speaking about his job, he says, "I enjoy the satisfaction of seeing drawings on paper coming to reality, where drawings are taken from concept stage to real objection, along with solving practical issues/problems in transforming drawings to reality."
Lal then got the offer to move to Auckland, New Zealand in March last year to work for the same company on the same position – an offer he took up. 
His advice to current and future civil engineering students of FNU is, "Engineering is a tough journey. It will be hard and complex in terms of the theory and tons of calculation involved but it is all worth it in the end as there is never a dull moment in the field of Civil Engineering, therefore, you should not give up."
Sharing his top tips for graduates starting out in their career, Lal stated, "Be determined to achieve any level of goal in life. Be patient and always remember that hard work does pays off."