Devi's compassion leads her to become a Nurse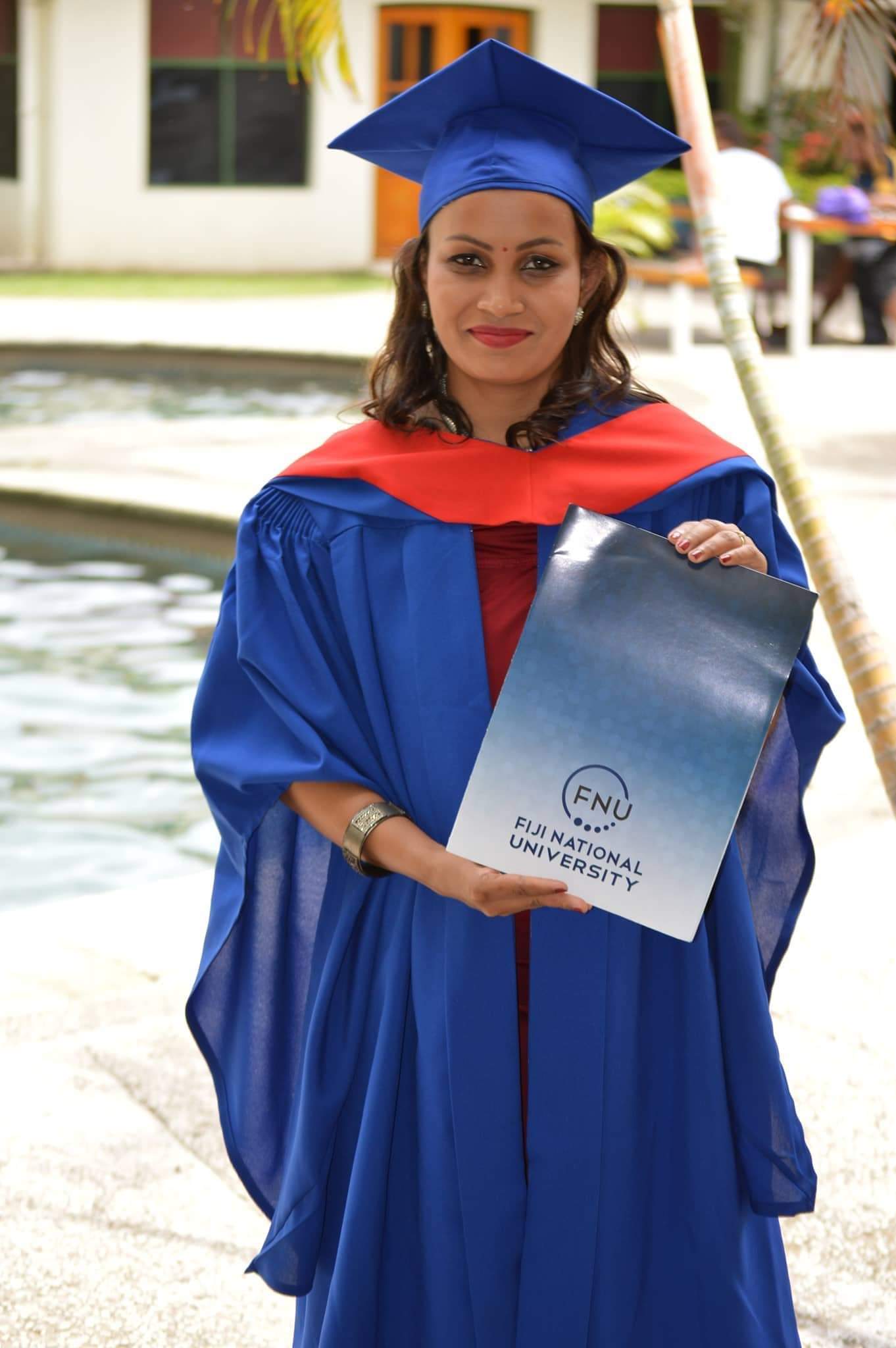 As a child, one of Radhika Devi's favourite past times was playing the role of doctor and used her three siblings as patients and it came as no surprise that she followed her passion in medicine to become a Nurse.
Devi, born and raised in a small farming community in Labasa, attended Navai Primary School before going to Labasa Sangam Primary School for Year 6 to 8. She completed her secondary education at Labasa Sangam College.
Feeling strongly about health and well-being, Devi then enrolled at the Fiji National University's College of Medicine, Nursing and Health Sciences, formerly known as the Fiji School of Nursing.
The youngster travelled to Suva to pursue a Diploma in Nursing.
"It was the first time for me to live away from home. It was difficult to leave my family behind and move away from the comfort of my home. But I knew I had to do it if I wanted to pursue my dreams," said Devi.
"I enjoyed my time FNU. Living on campus, I made a lot of friends whom still in touch with today. I remember staying up late night in the hostel to study and hang-out with friends. I also was fortunate enough also to meet my life partner. Those were fun days," she reminisced.
Devi graduated with a Diploma in Nursing in 2014.
Her first posting as a registered nurse was at the Colonial War Memorial Hospital's (CWMH) Emergency Department in Suva. She worked here for two years.
"I had mixed reactions. I was excited and quite nervous although I had done the work as an intern. All went well though," said Devi.
In 2017, Devi tied the knot and secured a transfer to work at Labasa Hospital's Emergency Department.
"I enjoy my job. It is very interesting and challenging at the same time. We manage cases such as trauma, burns, etc. I have never regretted making this choice (to be a nurse). It gives me immense satisfaction to see a smile on people's faces," she said.
She credits her success to her parents who she says motivated her to be the person she has become today.
"I am also thankful to FNU for offering this programme at an affordable cost. The lecturers were also experienced, friendly and helpful. Their accommodating nature made it easier to approach them and clear doubts easily," she added.
Her advice to students studying nursing is to never give up.
"It may seem difficult at times and you will feel that you cannot do it, but never give up. Focus on the result and you will be fine. Of course, you need to be passionate about helping others. If you do not have the passion for it, you will not be successful and you will not be able perform your job well. Neither you nor the patient will be satisfied," she said.
"Nursing is a profession where you need to be very humble.  Never think you are above anyone," added Devi.
Devi is married with a daughter. Her husband is also a nurse and works at the Labasa Hospital's Operation Theatre.