Caring for the sick, Alumna Nair shares her journey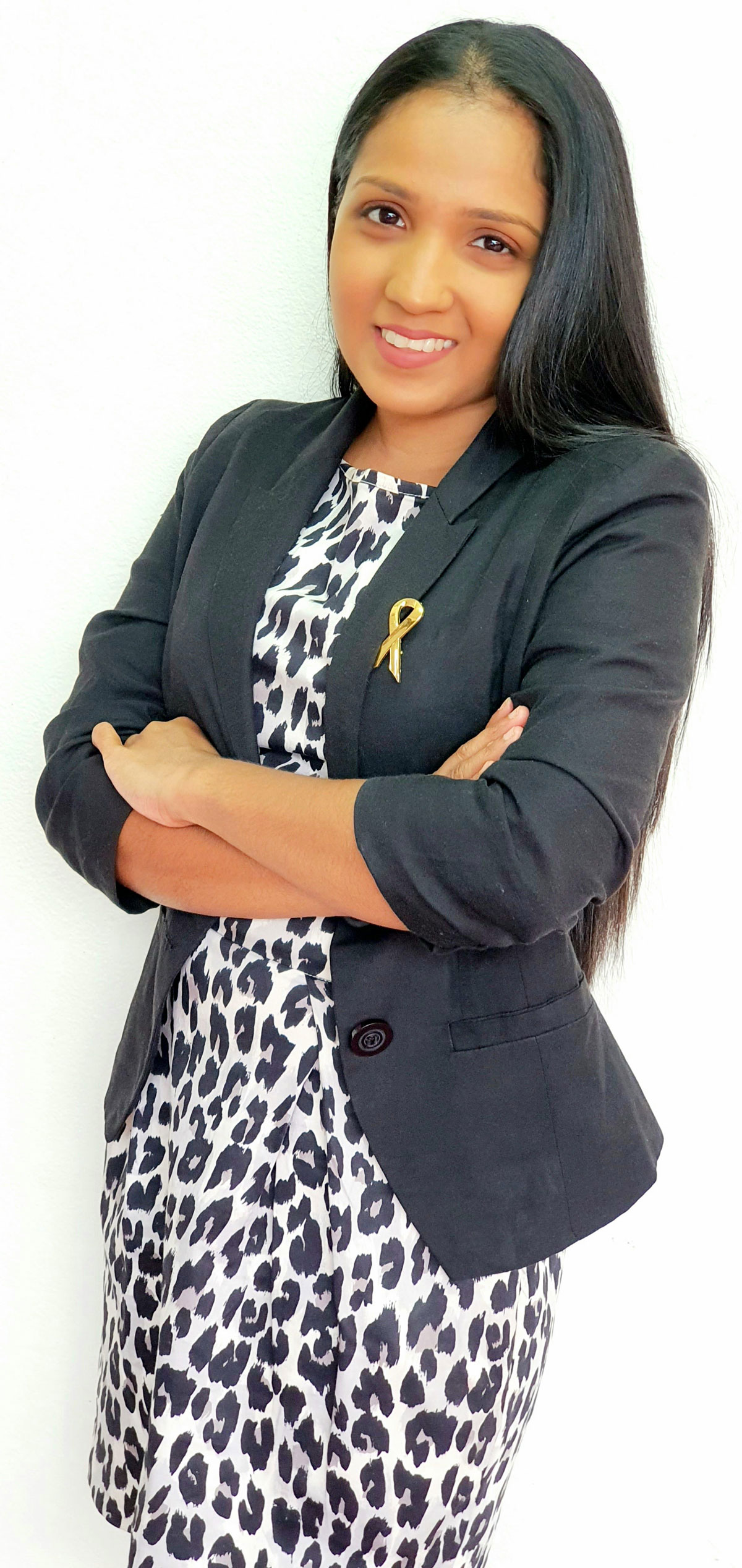 The journey for patients diagnosed with cancer is both mentally and physically exhausting. The on-going treatment and anxious moments hoping for the good news takes toll on the patients and their families.
Children who are diagnosed with cancer are treated at the Paediatric Oncology Unit at the Colonial War Memorial Hospital (CWMH) in Suva. This is a special unit that looks after children with cancer.
As you walk into the specialized unit, you will quickly realise that it is different from the rest of the wards. Each room in the unit has cartoon-theme paint and has a television, fridge, air conditioning and private bathrooms.
These are designed to keep the children in a joyful environment and to make their stay as comfortable as possible.
"The Oncology Units are always very different. While we provide the treatment and care for patients we also try to provide support to their families. Seeing children suffer saddens me always so I can only imagine what their families must be going through," said Vashilta Nair.
Nair is a registered nurse by profession who has served in the Paediatric Oncology Unit for almost three years until July 2020.
She further added that paediatric oncology covers every type of cancer and no cancer behaves exactly like the other.
Sharing her typical day at work in the unit, she said that it usually involved a huge array of treatment protocols on the clinical side but adding the human touch to it all was quintessential.
"Besides the treatment protocols, equipment prepping for chemotherapy, organising the monthly chemo calendars, my work was involved ensuring patients were given the best care possible. Because they are children we needed to pay extra attention to them. Some of them are alone and need to be cheered up. It is our job to ensure the patients are kept happy."
The proud FNU alumna is very passionate about serving the paediatric oncology patients and hopes to be transferred back into that unit.
Early Life and Education
As a little girl, Nair would watch the nurses in their blue and white uniforms in awe. She had great admiration for nurses and respected that work that they did in helping save people's lives.
"I believe that nurses play a huge role in health care. Their role focuses on the care of individuals, families, and communities so they may attain, maintain, or recover optimal health and quality of life. Because of this I was very passionate about nursing and hoped that one day I too would be a nurse," she shared.
Nair was born and raised in Suva. Her father is an Operations Manager at a shipping company while her mother is a homemaker.
Youngest of three sisters, Nair completed her primary education at Nehru Memorial Primary School and her secondary education at Mahatma Gandhi Memorial High School.
Nair embarked on a journey to serving people in 2013 when she enrolled in the Bachelor of Nursing programme at the Fiji National University's (FNU) College of Medicine, Nursing and Health Sciences (CMNHS) after completing high school.
"I was nervous and excited at the same time. I had waited a long time for this and I knew I had to work very hard to achieve my goal. The three-year journey was going to be no easy feat."
She completed her programme and graduated in December 2015, making her one of the pioneers of the Bachelor of Nursing programme at FNU.
Nair's Nursing Career
Nair started her internship in April 2016 at CWMH. During the one-year internship, she was rotated in all wards; medical, surgical, obstetrics and paediatrics. In April 2017, she became a Registered Nurse at the Paediatric Intensive Care Unit (PICU).
"In PICU, we had kids who needed critical care and life support because they were acutely ill or injured."
After serving there for seven months, she was transferred to Paediatric Oncology Unit.
Serving in this unit for almost three years, she was transferred to Neonatal ICU in July 2020. This is where she currently serves.
"In this unit, we provide critical care to premature and sick newborns. We also offer support to the parents and prepare them for the neonates' care at home when discharged as well as administer medications, monitor vital signs and provide vital nutrients to newborns.
Words of Wisdom
Her advice to those intending to take up placements at the Oncology unit, "nurses touch people's lives in many ways. They usually spend more time with the Oncology patient than the patient's physician or any other professional caregiver and can develop a very intimate bond with their patients. Patients and families will remember their nurses for the care they provide during a very difficult time of the patients' life. You must ensure that you provide the best care possible and make the patients' as well as their families' journeys through this difficult phase as easy as possible."