Back to school after 13 years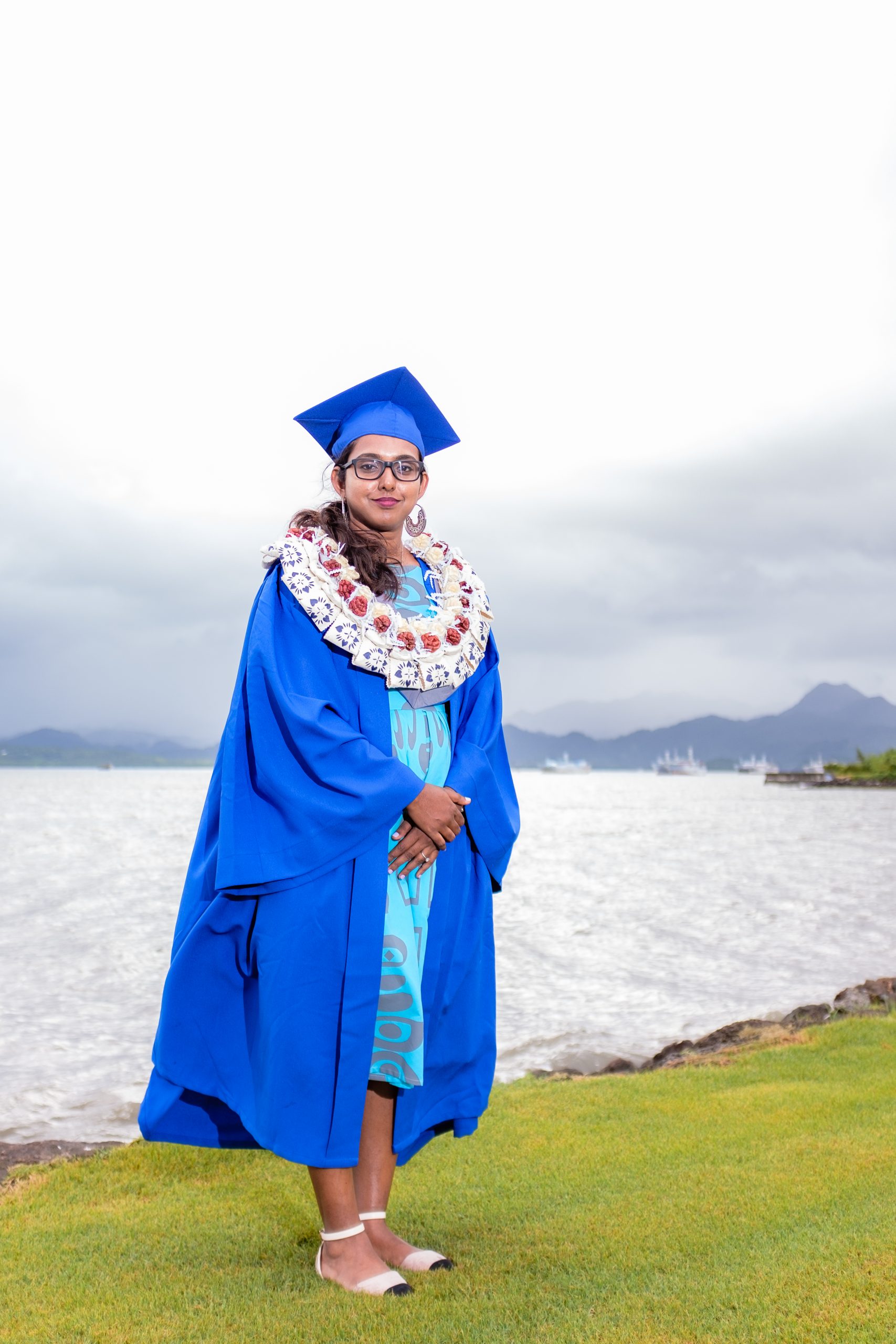 Renuka Yankaiya Kumar is a testament that people can go back to studies even if they have been away from the classroom for some time.  Kumar has two qualifications from FNU – both of which were attained more than a decade apart. 
Straight after high school, Kumar enrolled in the Diploma of Business (Applied Computing) programme at the Fiji Institute of Technology (FIT), now, College of Business, Hospitality and Tourism Studies (CBHTS).  She graduated in 2004. 
She started her career as an attaché at Punja & Sons Limited as part of the practical work required for graduation. At the end of her attachment, she was offered a position as the Customs Clerk/ Supervisor in the Customs & Shipping Department where she served for the next five years.
In 2008, she was promoted to Administration Manager for Exports Department. This is the position she currently serves in. 
As part of her job, she oversees the administration team and the operations and logistics of all the company's exports (sea freight and airfreight).
"When I started this job I had no idea I would end up in such an interesting field. It is something different and quite challenging. I enjoy liaising with many people locally and internationally," she said.
After working for 13 years she decided to further her education.
"I wanted to gain a better knowledge of how the business operations are executed. By this time, I had more than a decade of work experience and I wanted to do a degree in a programme that offered similar experience and understanding," she said.
She found that the Executive Masters in Business Administration (EMBA) met her needs so she returned to Fiji National University (FNU) in 2016 to enrol.
"FNU offered what I was looking for closer to home. I had completed my Diploma with the FIT and wanted to continue with the same university so I enrolled in FNU," said Kumar.
She was anxious to go back to school after so many years.
"Returning to school after 13 years of gap was very challenging. Classes were held every Saturday from 9am to 5pm," she said.
However, she states that she had ample support from lecturers and students that made it much easier to cope with studies.
"Having industry-based lecturers gave an added advantage in understanding the concepts being taught. Our student group was very supportive and motivated each other. We got to learn a lot from each other and each other's working industry as all were working students," she added.
Kumar was a working student and completed the programme in three years, graduating in May 2019.
She loves to read, travel and enjoys photography as well. During her free time, she likes to browse and update her social media profiles.  An only child, Kumar was born and raised in Lautoka and is currently residing there. She attended Jasper Williams Primary School from Class One to Eight and Jasper Williams High School from Form Three to Seven.
She is married with two sons, aged six and eight. She dedicates her success to her husband, Navneet Kumar.
"My husband supports me a lot. We did the EMBA program together," she said.
Her advice to students is to never give up, saying that, "where there is a will there is a way".
"If it is important to you, you will find a way, otherwise you will find excuses," she adds.
She also shares her top three tips with graduates who are starting out in their careers.  "Stay humble and loyal to the company you work for, work hard and be dedicated to your work and never forget where you started from," she says.
Kumar's plan for the next five years to be in a more senior role in her field of work.