An Auto-Mechanical TVET Educator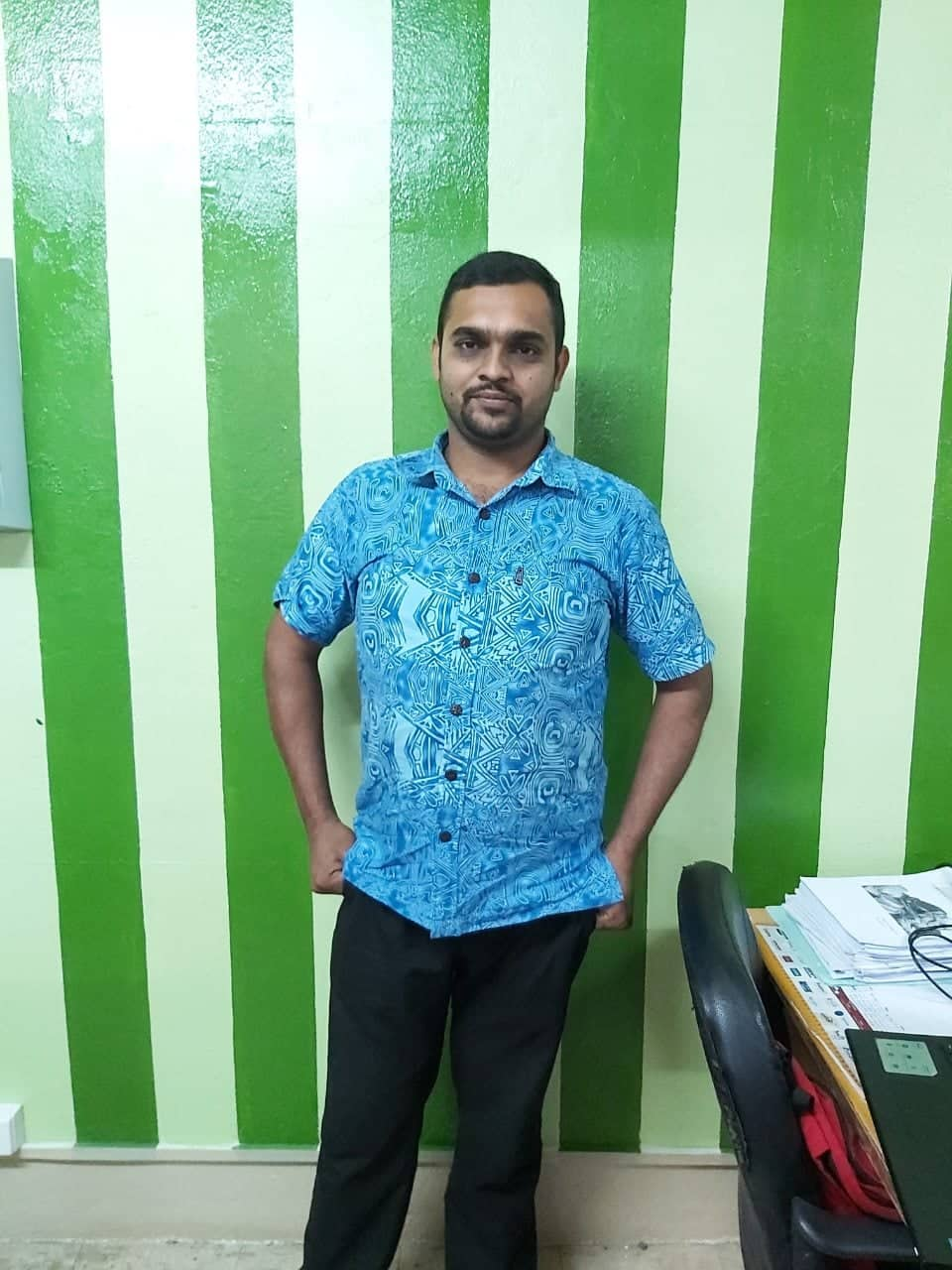 Originally from the Northern Division of Fiji, Sarveskar Chand moved to Suva to pursue further studies after high school.
With interests in automotive engineering, vehicle maintenance and electronics, Chand wanted to attain qualifications in all those subjects and envisioned himself teaching in the Technical and Vocational Education (TVET) sector.
Keen to convert his interests into a career, Chand embarked on a journey to study Trade Certificate in Light Motor Vehicle Maintenance and Trade Certificate in Automotive Engineering at the Fiji National University's (FNU) College of Engineering, Science and Technology (CEST), formerly known as the Fiji Institute of Technology (FIT) in 2007.
"I always wanted to learn more about vehicles and its components, so this became the foundation for my field of study," he said.
Studying in a new city also meant adjusting to living in it.  "Suva was new for me. It was difficult to adapt to new surroundings. However, I knew I had to overcome the challenges otherwise, I wouldn't be able to survive. I had my goal in mind and kept aiming for the result," said Chand.
While studying, he started doing his practical attachment with New Mart Auto Sales in 2007. After his practical period ended, he received an offer to work for the company full time. Chand took up the offer and started working for New Mart Auto Sales as a mechanic while continuing his studies part-time.
"Balancing work and studies was challenging, and that was one of the barriers I faced, but it helped me to sort out my priorities, and I can proudly say that I have achieved most of my goals," he said.
Three years later, Chand graduated with the two Trade Certificate qualifications in 2010.
After working as a mechanic for seven years, he received an opportunity to work as a TVET teacher at Suva Muslim College in 2014.
"I had worked as a mechanic to gain experience and learn. Then I joined Suva Muslim College as an Automotive Teacher (TVET). I served on this post for two years," he said.
Teaching was very different from practising his skill, and he decided to pursue a teaching qualification.  In 2015, Chand enrolled in the Teacher's Certificate – TVET programme at the FNU's College of Humanities and Education (CHE). He completed this programme in the same year.   
The following year, 2017, Chand completed another qualification – this time a Trade Certificate in Motor Vehicle Electrical. Armed with industry and teaching experience, he joined the Technical College of Fiji at the Nabua Sanatan Campus as an Assistant Lecturer – Teacher Technical. This is a position he currently serves.
"I love my job. It enables me to teach and learn at the same time," he said.
Chand is an auto-mechanical teacher at the Campus.  He teaches two streams of thirty students each.   The classes he teaches are very hands-on, and students learn through doing. 
Chand believes that TVET courses are critical.  According to him, "TVET courses provide hands-on learning".
 He credits his success to family, especially his father.
"I credit my success to my father who passed away when I was six years old. He was the one who used to buy me toy cars to play with. My uncle and aunt have also been an important part of my life – always supporting me. My wife has also been very supportive," said Chand.
"I am also thankful to FNU for continuously providing qualifications relevant to the workforce. The practical experiences that we gain through the programme structure of theory and practice allows students to be better equipped with the skills and knowledge required for the "real world"," he added.
Chand's advice to current and future students of FNU is to choose the right career path and to keep striving to achieve their goals.
"One should always choose the right career path – a career that excites you. You should also keep learning so that your interest doesn't change. Students should always keep goals and work towards it – never losing sight of what's important," he said.