A career in the Accounting field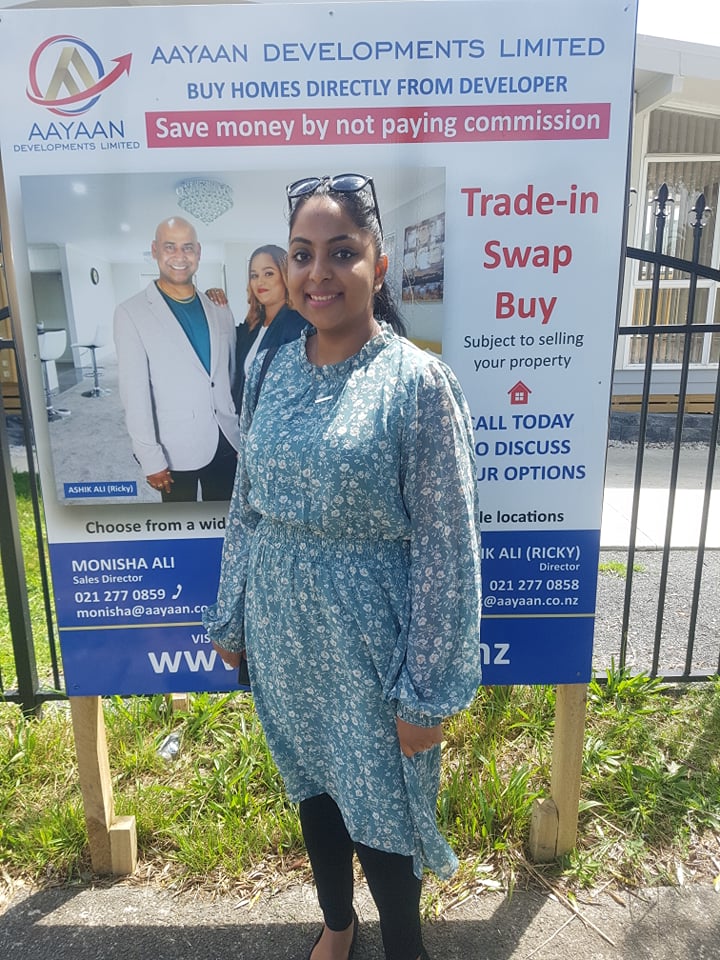 Rukhsard Banu attributes her successful career to curiosity and keen interest in the fundamentals of business management from an early age.
Banu's family operates a retail store in Rakiraki town and while growing up she would spend most of her time hanging out in the store with her parents and watch the daily activities involved in running a business.
"I was always curious about how things work in the business sector and I would keep asking my parents' different questions daily. While in the store, I observed stock coming in, my parents using accounting methods of stocktaking, then setting the goods, pricing it, selling and managing accounts. This got me interested to pursue further education in the Accounting field," she mentioned.
After completing her primary education at Rakiraki Muslim Primary School, Banu studied Accounting with other subjects at Rakiraki Public High School. Her interest in pursuing a career in the accounting field was boosted while studying the subject in high school.
Tertiary Education and Career
Banu made a tough choice of leaving her family behind and moving to Suva in 2012 to enrol in the Bachelor of Commerce (Accounting and Finance) programme at the Fiji National University's (FNU) College of Business, Hospitality and Tourism Studies (CBHTS).
"I come from a conservative family. Being the only girl in my family, everyone was protective of me. It was the first time I was going to stay by myself – away from my comfort zone and the protection of my family members," she explained.
"Nevertheless, I was excited for the new journey ahead as I was a step closer to achieving my dreams in the professional arena. As the day drew closer for me to commence my journey on this unknown path, I became nervous but remained positive and hoped for the best for my future."
Reminiscing her student-life at FNU, Banu said, "I faced some challenges initially, however, I was able to adjust well to the university environment with the new friends that I made along the way."
"I remember how we used to burn the midnight candles to complete our assignments and prepare for the upcoming exams. Tuna sandwiches, noodles and even weet-bix were our go-to snacks at night in our dorms."
"Overcoming the challenges and working hard towards achieving our dream careers turned us, friends, into more of a family, where we would even look out for each other when someone fell ill or had any other issues. We were there for each other on every step of our uni-days."
In 2015 Banu completed her industrial attachment at the Water Authority of Fiji (WAF). She was then offered a full-time position as an Accounts Payable Officer at WAF.
She graduated in 2016 and continued working for WAF until August 2016 after which she joined the Office of the Director of Public Prosecution (ODPP) as an Accounts Payable Officer.
"I acknowledge my work colleagues at WAF for guiding me and I will always remember the organisation for giving me the chance to commence my career there. ODPP allowed me to polish my existing skills and knowledge in the field of accounting while learning new things about the profession," said Banu.
After a year, she had two short stints at Digicel Fiji Limited and G Prasad Associates, respectively, before moving to Ashabhai as an Internal Auditor in 2018. She worked here for one year and decided to resign in 2019 and move back to Rakiraki to spend time with her family.
"I planned my wedding in August of 2019, following which I decided to leave my job and have some quality time with my family. There were lots of preparations to be done as well."
Following her wedding, Banu moved to Auckland, New Zealand.
"Initially, I was quite nervous to be in a new environment and finding work was difficult too."
After adjusting to her new surroundings, Banu started doing part-time jobs. The COVID-19 situation, however, made her hopes for getting a full-time job even more difficult.
She worked for Aayaans Development Ltd as a part-time Admin Officer. She recently received a full-time contract with the same company as an Accounts Officer and Rental Manager.
"During this pandemic, I am thankful that I still had a part-time job, which led to a permanent position within the same company. The company I work for is a construction company and are developers of residential properties in South Auckland."
She is thankful to her current employer for allowing her to train in other aspects of the business such as learning the roles and responsibilities of a Real Estate Agent.
Banu enjoys her work and credits her success to her parents and FNU.
"I am happy with my job and I acknowledge my parents for allowing me to pursue my dream career. FNU also deserves the credit of my success for laying the foundation of my career. The practical and compulsory industrial internships component gives FNU graduates a competitive advantage when applying for jobs."
Words of Wisdom
Banu has urged graduates to dream big and pen their long-term goals before commencing in their chosen careers.
"Do not aim for big money straightaway when you get into the field. Instead aim to gain valuable experience and expertise which will make you a treasured asset for any organisation and this is where the money will come to you."
"Therefore, take each step towards your dream passionately and ensure that you work diligently."