Support for International Students
International students have been an integral part of FNU since its inception. FNU is committed to providing the best education and support to students who come to our shores to study at our national university. To this end, CLTE has prepared an International Student Guide together with executing International Student Mentorship Programme (ISMP) to ease the transition of international students in FNU.
International Student Guide
A guide to enhancing the international student experience at Fiji National University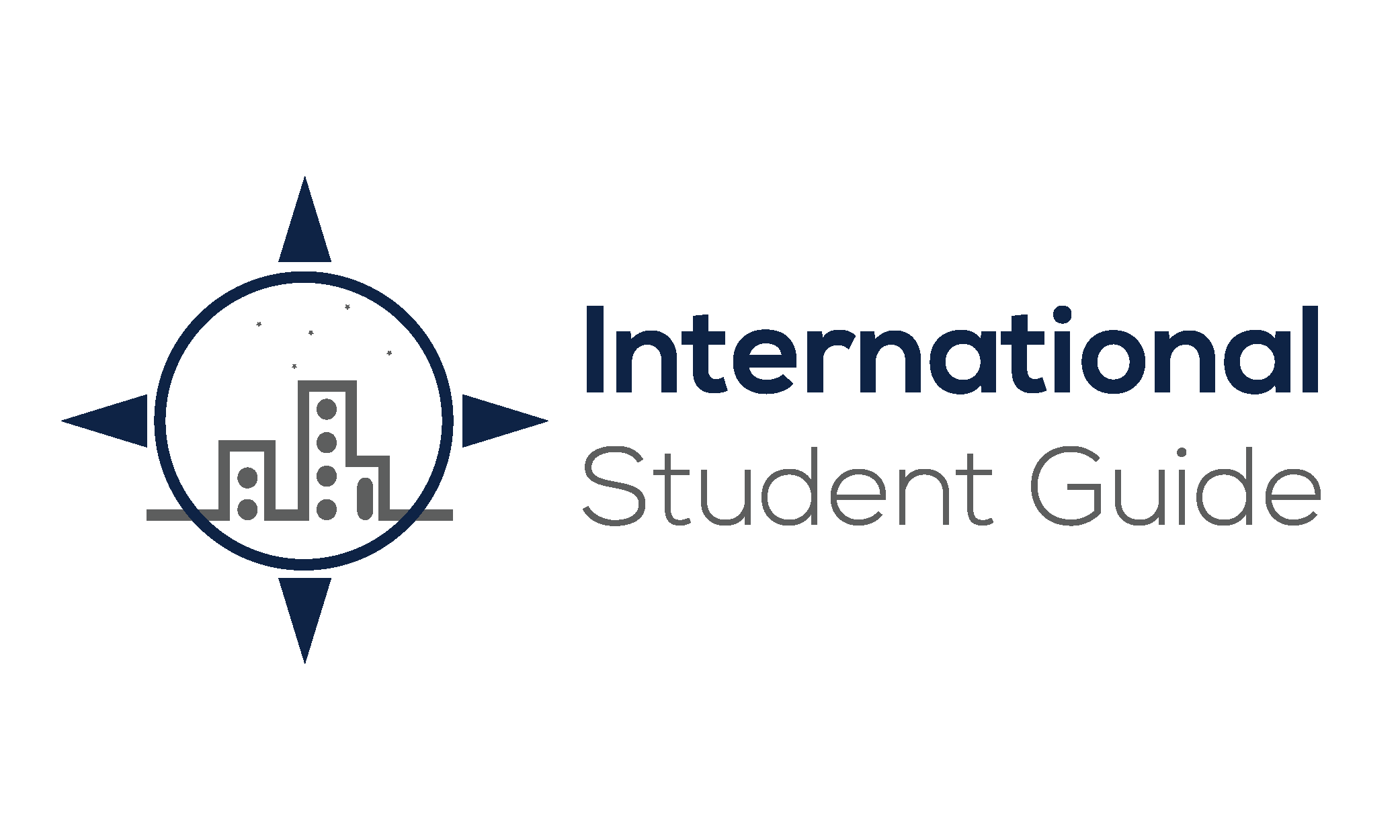 Ni sa bula and welcome to the Fiji National University! We know that you have already passed through many challenges to get here, so we want to help you to be comfortable and have a fruitful academic endeavour in your new home country away from home. Browse through this information guide for important basic information about the facilities and services provided by FNU and beyond but first allow yourself to become familiar with the new country you are in.
Living in Fiji
Living in Fiji can be fun as well as worthwhile experience. The information and tips below can help ease your stay in your new country. The new experiences you will gain while studying in Fiji will be quite rewarding for you.
About Fiji
Fiji is a Melanesian country in the South Pacific Ocean. It lies about one-third of the way from New Zealand to Hawaii and consists of an archipelago of 332 islands, a handful of which make up most of the land area, and approximately 110 of which are inhabited. The capital of Fiji is Suva.
Fiji straddles the 180-degree longitude line (which crosses land on a remote tip of Vanua Levu and again near the centre of Taveuni). The international date line is configured to pass east of all of Fiji, placing it all in one-time zone and "ahead" of most of the rest of the world.
Fiji is the product of volcanic mountains and warm tropical waters. It has tropical marine climate; only slight seasonal temperature variations. Tropical cyclonic storms (The South Pacific version of Hurricanes) can occur from November to April.
Language
Fiji has three official languages, English, Hindi and Fijian. However, the main medium of communication in schools, universities and at work places is English.
Some common Fijian terms which can be handy for you are:
Bula! – A general greeting (hello/welcome), pronounced mboo-lah.
Yadra – Good morning
Vinaka – "Please" or "thank you", pronounced vee-nah-kah.
Moce – "Goodbye", pronounced mow-they.
Tulou – "excuse me", pronounced chilow
Mai kana – to eat
Gunu – drink
Lako – go
Lako mai – come
e vica – How much
Yaqona – grog (national drink of Fiji)
Vale – home

Food and Shopping
Fiji offers a variety of shopping experiences in different towns and cities. You will find shopping malls, supermarkets, convenience shops, dairy shops, restaurants, 24-hour service stations and road side stalls in any town or city in Fiji. Most shopping centres open from 8am till 5pm on weekdays and 9am to 3pm on Saturdays. There are a few shopping malls that are open 7 days a week from 9am till 9pm.
The best deals on fresh fruits and vegetables can be found in the food markets and roadside stalls of Fiji's larger towns and cities. Not only are the markets cheaper, but the money goes directly to farmers and producers, rather than through big corporations.
Suva has a few popular shopping malls like MHCC, Tappoo City, Damodar City, Sports City, Nakasi Rups Plaza and FNPF Plaza to name a few. Suva market is also located in the heart of Suva, next to the bus stand, thus quite convenient for shoppers. For more information on food outlets and shopping experience in Suva, click here.
Banks and Currency Exchange
Banks
It is very likely that you will need to open a Fijian bank account during the course of your studies at FNU. Fiji has a number of banks where you can open an account to safeguard your money. Following is a list of banks in Fiji that can help you with your banking needs:
The bank you choose can advise you on the different types of accounts it can offer, direct debits, how long it takes to transfer money to other bank accounts (inside or outside Fiji) and more.
Currency
When you arrive in Fiji, you will need Fijian currency for immediate expenses, such as bus or taxi fare, buying food and other essentials. You can approach the money exchange booths at the airport or for currency exchange and money transfer, you can click on the following links for more information:
Communications and Internet
The international phone code for Fiji is +679. You will need to buy a local SIM card (you have to have an unlocked phone of course). A sim-card is inexpensive, but you need to register your sim to keep it active and to get access to data. Buying a sim-card gives access to cheap data-packages for easy internet access using your phone as a hot-spot.
There are a few mobile phone companies operating in Fiji that you can choose from:
Internet cafes are also available in cities and towns and other popular areas. Some places also have free Wi-Fi. Sometimes you need to pay a fee or usage is for a limited amount of time or for customers only.
Transportation in Fiji
Buses are the main modes of transport in Fiji, apart from hiring a taxi or Viti Mini (mini bus). Travelling by taxi and mini buses require cash while travelling in buses require passengers to have a valid eTicketing card. Disposable tickets can be bought with the driver in exchange for cash. Travelling in taxis can be more convenient. All taxis have a meter, ask the driver to switch it on.
For information on how and where to get your eTicketing card made, you can visit this link.
Driving in Fiji
A national speed limit of 80km is usually observed. Village speed limits are controlled by several speed humps distributed within each village. Seat belts are compulsory while driving. Drinking and driving is also a severe breach of road rules.
It is illegal to drive without carrying your valid driving licence in Fiji. ​ Failure to produce your licence upon request will lead you to spot fine.
Land Transport Authority is the governing body responsible to regulate and administer road regulations. It allows overseas driver's licence to be converted into Fiji driver's licence, however certain fees can be charged. You can get more information regarding converting your licence on this page.
Airports in Fiji
Nadi International Airport is the main gateway to Fiji and handles almost all of the country's international flights, with Nausori Airport being the second International Airport in Fiji, providing some international and regional flights.  It is located in the Eastern side of Viti Levu and is about 30 minutes drive from Suva. For more information on airport services, click on the following links:

Religious Communities
Fiji is a secular state, allowing freedom of worship to all religions. Different prominent religions in Fiji have their own places of worship that include churches, temples and mosques.
Work Permit
To find out if you qualify for a work permit in Fiji while you are studying, please visit this link.
Accommodation
Various accommodation options for students are available in Fiji. You can either choose to stay on-campus or you can do private renting. Consider the following options to assist you in getting accommodation while you are studying at FNU:
Halls of Residence
FNU Halls of Residence are provided through 10 campuses, 8 in the Central Division (Koronivia, Nasinu, Rewa Street, Pasifika, Hoodless, Samabula, Public Health and Nursing School) and 2 in the Western Division (Lautoka and McGregor).
For more information on FNU Halls Residence, Accommodation forms, Fees and Charges, Hall of Residence Regulation and General Services you can visit this link.
Private Renting
For private renting, you can contact the following property agents:

Support Systems at FNU
FNU provides comprehensive and coordinated student support services that are critically important for you.
Quick links to the support services at FNU
The following is a list of support services with their links available at FNU to assist you with your queries.

Orientation Week
Orientation week at FNU is held a week before the semester begins and there is a wide range of workshops and information sessions to help you learn more about your new university and to help you get well settled.
Orientation dates are available in the academic calendar.
ICT services
The Fiji National University has ICT policy to ensure that computing resources are used ethically and responsibly within the university community. It is your responsibility as a computer user at FNU to know these guidelines and to conduct activities accordingly. For any ICT related queries, you can email to itservicedesk@fnu.ac.fj
Health and Safety
Health and safety should be paramount to achieve academic success anywhere. It is important that you are familiar with medical services, counselling services, and emergency contacts.
Hospitals and Pharmacies
Your health and safety are most important to us, because they allow you to study, learn, and enjoy life at FNU. We have university clinics, private doctors, together with, government hospitals and medical centres in every town or city, in case you need any medical attention. Students should carry a valid health card at all times to the government hospitals. Local pharmacies are also available in many towns and cities. More information on pharmacies can be accessed here.
There are 25 government hospitals (including two national referral hospitals) and three private hospitals providing secondary and tertiary care:
Lautoka Hospital
Oceania Hospitals, formerly known as Suva Private Hospital, the largest private hospital
Nadi Hospital
Ba Mission Hospital
Colonial War Memorial Hospital (CWM), in Suva, the largest and oldest hospital
Sigatoka Hospital
Savusavu Hospital
Tavua Hospital
Pacific Specialist Healthcare, private hospital in Suva
J Towmey Hospital
Nuffield Medical Centre
Labasa Hospital
To get the contact, directions and locations of the hospitals, please visit this page.
Counselling services in Fiji

Security / Hostel Emergency Contacts
It would be a good idea to store the security/ hostel emergency contact numbers of your campus in your mobile phone in case of any emergency.
 Hostels
 FNU Security EXT and Indial Numbers
 Emergency  Numbers
 EXT Number
 Indial Number
 Toll Free
 FNU Central Hostels
 Samabula – Hostel
 1901
 3389266
 5771
 Rewa Street
 5772
 Koronivia
 0007
 3389206
 5773
 Nasinu
 0001
 3432901
 5774
 Pasifika
 3355
 3233068
 5775
 CMNHS – Nursing Tamavua
 3650
 3233015
 5776
 CMNHS – Hoodless
 3102
 3233728
 5779
 CMNHS – DPH Tamavua
 3849
 3233236
 5780
 FNU Western Hostels
 Natabua
 7040
 3389213
 5806
 CMNHS Lautoka
 7510
 3389219
 5808
 Site
 FNU Security EXT and Indial Numbers
 Emergency Numbers
 EXT Number
 Indial Number
 Toll Free – Voda
 FNU Central Campus
 NTPC Nabua
 4333
 3389209
 5784
 NTPC Narere
 0010
 3389211
 5785
 Nasese
 4000
 3311004
 5787
 Maritime
 5777
 3389214
 5788
 EMBA – Nasese
 4902
 3389232
 5789
 Derrick – Samabula
 0004
 3389202
 5790
 Pasifika
 3355
 3233068
 5775
 Nasinu
 0001
 3432901
 5774
 Koronivia
 0007
 3389206
 5773
 CMNHS – Nursing Tamavua
 3650
 3233015
 5776
 CMNHS – Hoodless
 3102
 3233728
 5779
 Uni Clinic Waimanu Road
 5791
 CMNHS – DPH Tamavua
 3849
 3233236
 5780
 Uni Farm Navua
 5950
 3460255
 5798
 FNU Western Campus
 Ba
 7700
 6674699
 5835
 Naceva
 7460
 3389242
 5836
 Naviti
 7300
 6665021
 5837
 Marine Drive
 7452
 6667000
 5838
 Natabua
 7040
 3389213
 5806
 Nadi
 6050
 3389212
 5839
 Sigatoka
 6800
 6500048
 5840
 FNU Northern Campus
 Labasa
 8950
 8814111
 5877

National Emergency Numbers
It would be advisable to store these toll-free numbers in your mobile phones in case of emergencies.
| | |
| --- | --- |
|  910 or 911 |  Ambulance or Fire |
|  913 |  EFL Emergency |
|  915 |  Reserved for National Disaster |
|  917 |  Police Emergency Service |
|  919 |  Crime Stoppers Help Line |
|  5777 |  Water Authority of Fiji |
International Student Mentorship Programme (ISMP)
What is the International Student Mentorship Programme?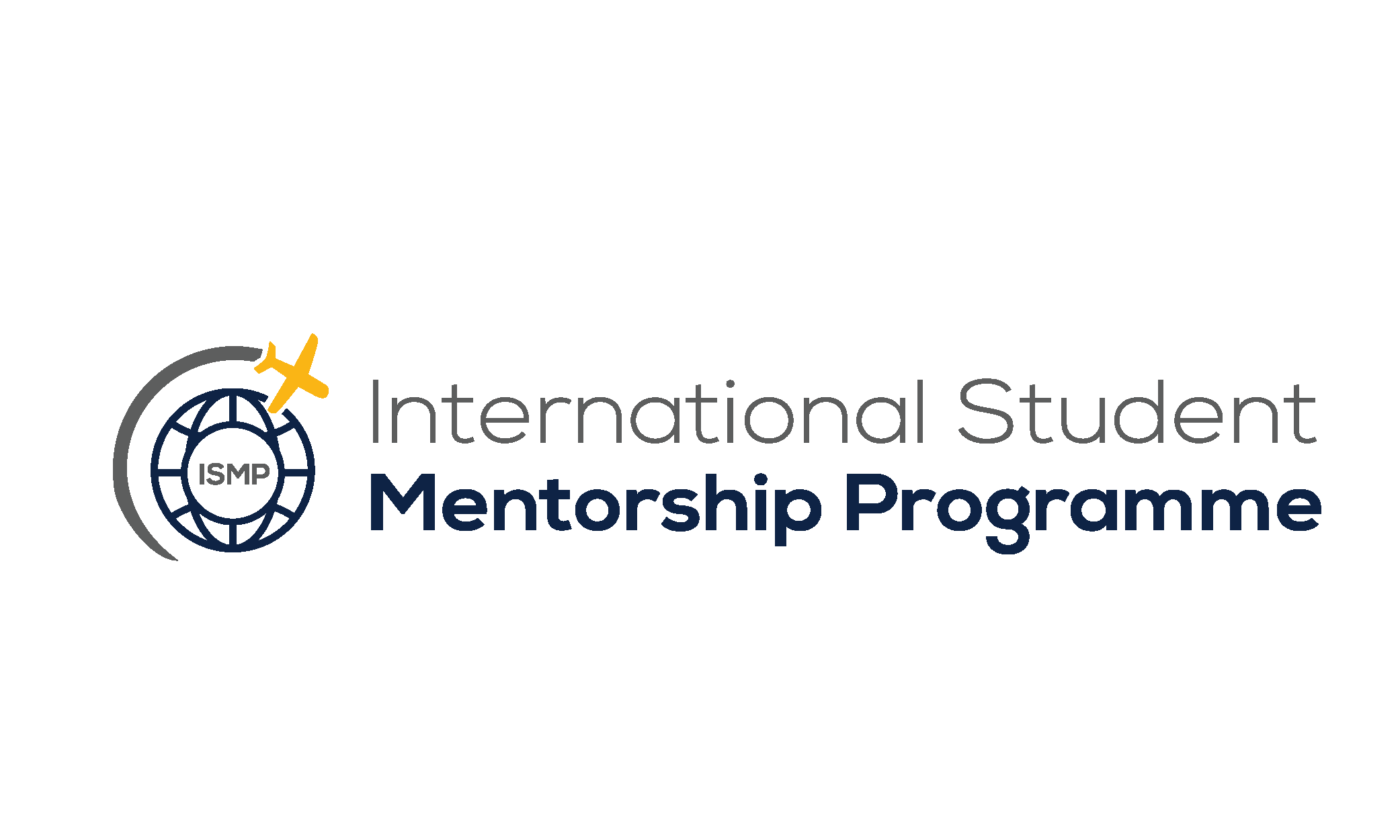 The International Student Mentorship Programme is a volunteer peer-mentor programme in which new international students (known as "mentees") are connected with current FNU students (known as "mentors") who volunteer their time to help mentees settle into the University and life in Fiji.
The mentors are a mix of local and international students who are trained to provide ongoing social support, assistance and guidance through one-on-one meetings and social activities (coffee meetings, shopping, study sessions, etc.) throughout the mentee's first semester.  Their goal is to support their mentees to succeed at FNU.

How it works
Each mentor is assigned a mentee to support their transition into the university, which ultimately aids them to succeed at FNU. The mentees meet their mentor during the orientation week at the start of the semester. After that, they meet at least three times within the first three weeks of the semester and as needed during the semester. The student pairs are encouraged to continue to check-in with each other every month by email and in-person throughout the semester.
Who can join?
Mentees: New international students in the first semester of their undergraduate programme.
Mentors: FNU students in either an undergraduate or a graduate programme who have attended the university for at least one semester. Check the "How do you become a Mentor?" section below to learn more about how to volunteer to be a mentor.
Why join?
Mentees (new international students): This programme is a wonderful way to meet other students and learn about FNU's services and resources from someone familiar with FNU.
Mentors: This is a tremendous opportunity to gain leadership, intercultural communication skills and volunteer experience. This will also be a chance to experience rich cultural diversity, meet new people and have fun!
Student Testimonials
Student mentorship empowers Timor Leste student
When Ana Paula Salgado left her country to pursue her studies in a country almost six thousand kilometres from her homeland, she was gratified to be joining an institution that has provisions for international students like her. Salgado is a first-year student at the Fiji National University's (FNU) College of Medicine, Nursing and Health Sciences (FNU) studying towards a Bachelor of Oral Health programme.
"I found out about the mentorship programme through the university's website. I was pleased to know that I will not have to struggle to adapt to the new environment," she said.
"The mentors for the international student programme at FNU are very enthusiastic, helpful and patient. They are very responsive. I really appreciate their effort and assistance," highlighted Salgado.
A dental assistant by profession, Salgado is a recipient of the "Rotary Timor Leste Dental Programme" scholarship.
The 29-year-old student said the International Student Mentorship programme at FNU has also helped her make new friends.
"Through this programme, I have managed to meet and greet and socialise with my peers," she said smilingly.
"My advice to the future international students at the Fiji National University is, be inquisitive, and ready to learn and explore. You will receive so much support from your peers through various mentorship programmes to achieve your goals."
Mentorship helps unlock a student's potential
"Mentorship has always been very valuable to students. It equips them with the skills they require to excel in their academic life," said FNU's College of Medicine, Nursing and Health Sciences (CMNHS) student, Nausheen Buksh.
The third-year Bachelor in Medical Lab Science student passionately assists incoming students to adapt to the university as well as the Fijian lifestyle.
Buksh currently provides mentorship to Timor Leste student, Ana Paula Salgado.
"I like helping people and learning about other cultures and this is the perfect opportunity for me to do both," said Buksh.
"My mentee, Ana, who is always eager to know more, is a quick learner. I assist her to cope up with her studies since she had missed two weeks of classes," added the student mentor. Buksh highlighted that the best part about the International Student Mentorship programme is the little effort it requires.
"It's just like making new friends and helping them out with whatever they need help with," she said.
'Happy to help' – Kumar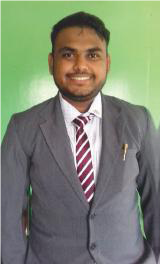 FNU's College of Business, Hospitality and Tourism Studies (CBHTS) student, Pallawish Kumar, who is pursuing his studies in Higher Education Diploma in Human Resources and Industrial Relations, believes mentorship is rewarding whether the student is on a giving or receiving end.
"Seeing your mentee succeed as a result of your input is a reward itself," he explained.
"It gives me a personal sense of satisfaction when assisting students whether local or international, who require help. Mentorship has helped me learn, grow and improve my skills in many ways," said Kumar.
The young mentor has encouraged other students to join the mentorship programme.
How do you become a Mentor?
Mentor commitment involves continued communication with the new student through email, monthly meetings, and optional social activities. The programme duration is one semester, but mentors are invited to continue their participation for additional semesters. Each semester, mentors will be matched with new mentees.
The selection of mentors will be based on merit, availability, and and submission of Become a Mentor Application form. Application for S1, 2021 Mentor position will open from TBC.
To be eligible to apply, you must satisfy the following criteria:
Completed at least 1 semester (applications from students who are currently in their first semester will not be considered)
Have 1 or more semesters remaining before completing your programme
Good academic standing with a GPA of 3.0 or higher
Attend an interview
Be available for compulsory induction, training, and orientation preparation
Read a detailed description of competencies in the peer mentor position description.
If you have any questions about the peer mentor position, please contact clte@fnu.ac.fj
How do you become a Mentee?
Please submit the Request a Mentor application form if you will be a new FNU international student in the upcoming semester, and you would like to be matched with a peer mentor for your first semester.
Frequently Asked Questions
1. How much time do I need to commit to the programme and my mentor/mentee?
Firstly, as a mentor, you must attend the training session, 'meet and greet' session and other meetings held by the coordinator. You can spend an hour with your mentor/mentee for each session in the first 3 weeks of the semester. During the semester, it is as per need basis, whereupon you can liaise with your mentees.
2. What if I am unable to attend an event or meeting?
You can contact the coordinator or mentee a day in advance and inform them.
3. How are incoming mentees paired with mentors?
As part of the application process, we ask all mentors and mentees what qualities would be important to them in a mentor/mentee pairing. Some mentors/mentees request to be paired based on cultural, geographical, or linguistic similarities, while others prefer to be paired together based on shared academic or personal interests. We then do our best to pair prospective mentors and mentees together using this information.
4. What do I do if my mentor or mentee is unresponsive or decides to no longer participate in the programme?
We understand that there are often unforeseen circumstances that may cause students to withdraw from the programme. If this happens, please email Ferine at clte@fnu.ac.fj
5. How will this programme benefit me as a mentor?
You will get a professional reference and a certificate of appreciation, together with developing professional skills and experience and gain an international network.
6. What if I have a question that is not answered here?
Please feel free to email Ferine at clte@fnu.ac.fj