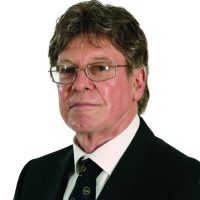 Professor James Pounder
Pro-Vice Chancellor Learning & Teaching's Message
We, at FNU, are the nation's premier dual sector University meaning we are specifically mandated to meet the educational needs of those in the community requiring certificates and diplomas at the technical and trades level (TVET) and those who wish to pursue undergraduate and post-graduate degrees and doctoral studies.
In pursuing this mandate, there are a number of principles that guide our practice. These are quality, relevance, flexible learning, student engagement, recognition and internationalization. Administration takes place through a structure designed with these principles in mind.
The Quality Office
Quality is the hallmark of all that we do. The University has a Quality Office dedicated to ensuring that programmes and courses are designed and delivered to the highest standards.
The Programme Design and Standards team focusses on training and development in curriculum design, the meeting of the standards required for FHEC recording and the various accreditation exercises taking place within the University. It will also advise on areas where accreditation would be beneficial to the university.
The Monitoring and Compliance team focusses on the delivery of programmes as designed and acts as a university independent troubleshooting section where delivery problems are identified. It also coordinates the teaching portfolio system that encourages faculty to articulate their teaching philosophy with a view to bringing about continuous improvement and a peer observation system that encourages faculty members to review the teaching of colleagues in order to propose learning and teaching enhancements.
Both teams administer the teaching excellence award and certificate of merit system which is all about enhancing teaching quality through effective design and delivery. Holders of the teaching awards and certificates of merit form a team of mentors charged with mentoring new staff taking up faculty roles in FNU and faculty experiencing teaching difficulties.
The Centre for Learning and Teaching Enhancement
In addition to the Quality Office and the various initiatives designed to enhance teaching quality, the University has a Centre for Learning and Teaching Enhancement that uses the latest thinking and developments in learning and teaching to support student learning and, in particular, the transition from school to further and higher education. Initiatives include mobile apps, English and Maths hubs, peer-assisted learning, an Early Alert Response System and an on-line course evaluation survey designed for formative teaching assessment and enhancement. All these initiatives are supported by a team of student success and support specialists who are on hand to assist students to be successful in their studies.
The Centre for Flexible and E-Learning
FNU is fully aware of the digital revolution as it applies to education. In light of this, FNU has a Centre for Flexible and E-Learning, staffed by highly skilled professionals who are leveraging digital developments to the full. The Centre has a programme that aims to have all existing and future FNU courses available in the blended mode. Aside from utilizing the latest available technology, a movement to the blended learning mode of delivery is viewed as a means of improving FNU's service to the community by providing greater access to the University's programmes and courses in the more remote locations.
Institutional Planning and Research Office
An effective learning and teaching environment requires the collection of data on teaching effectiveness and student outcomes and the development of key performance indicators incorporated into a strategic plan. This is carried out by the Institutional Research and Planning Office that has a dedicated team of specialists in the statistical analysis of enrollment, completion and job destinations, in strategic planning and in the collation of data on teaching effectiveness. Such information provides the basis for action designed to enhance learning and teaching and for ensuring that programmes meet the needs of Fiji society.
In addition, another mechanism for enduring that FNU programmes are all relevant to the needs of the Fiji community is the  Industry Advisory Committee system established for all new programmes and made up of key industry stakeholders who advise on the content of the programmes with community needs in mind. In addition, all Colleges have an informal network of industry contacts and are in continued dialogue with these contacts to ensure that programmes remain relevant to the needs of Fiji.
Students are at the centre of what we do in FNU. The FNU student union has a large membership and is a highly proactive and collaborative partner in the University's educational mission. All of our major committees include student representation. In addition to membership of these committees, student representatives from each College are full members of the selection panel for the teaching excellence award and certificate of merit system.
A major strategic direction for FNU is international recognition. The University has recently introduced an accreditation policy that sets out the purpose, roles and responsibilities for attaining international accreditation administered by the Programme Design and Standards team. The purpose of this emphasis on accreditation is to ensure that the international education community recognizes that FNU ranks with some of the best in university education worldwide. Accreditation involved a peer review of the University by an international panel of experts based on the University's self-assessment of its learning and teaching and research environment. At the time of writing, this process is already underway with the College of Engineering Science and Technology close to receiving Engineering New Zealand accreditation for its bachelor and diploma engineering programmes, and the College of Medicine, Nursing and Health Sciences recently attaining accreditation for its Bachelor of Medical Laboratory Science with the Australian Institute of Medical Scientists. In addition, the College of Humanities and Education has engaged the New Zealand Academic Quality Agency (AQA) to accredit its teacher education programmes.
This particular initiative is seen as preliminary to the accreditation of the University in its entirety. A major benefit of such accreditation from the Fiji business community viewpoint is that employers can be satisfied that the graduates they employ have received internationally recognized quality education in their various fields of study.  From the students' viewpoint, one major benefit of such initiatives is the fact that their FNU qualifications gain enhanced recognition worldwide and so enable those who wish to do so, to take up suitable employment abroad.
Finally, FNU is working diligently with international partners to ensure that as many students as are interested have an opportunity to study abroad for at least one semester. FNU now has an International Office that reports directly to the Pro-Vice-Chancellor (Learning and Teaching) and this office is actively pursuing partnerships worldwide together with sponsorships that will enable students to engage in an international study experience that will be fully funded. This is all part of the desire to ensure that as many students of FNU as possible, graduate with an ability to work and engage with other cultures.
The above is just a brief review of what FNU has to offer and please remember each programme offered by the University includes a practical component so that students can be 'work ready' when they enter the Fiji Community.  If you are reading this and are considering further study, I do hope that you make FNU your university of choice.