Dean's Message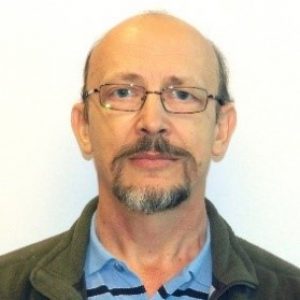 The College of Engineering, Science & Technology (CEST) is one of the largest Colleges at the Fiji National University that offers both Technical and Vocational Education and Training (TVET) and Higher Education programmes in Engineering, Science and Technology, ranging from Certificate IV to PhDs. Our goal is to produce graduates who are qualified with the right skills and are ready to be engaged in whatever field of work that they have been trained in. We encourage "hands-on" training components in the workshops and labs that simulate the 'real work' environment and we work closely with the relevant industries to make sure that we are producing quality graduates to meet their human resources need and their capacity for the future.
The Construction Industry Council (CIC) office is located within Derrick Campus, Samabula and is a testimony to the excellent relationship that we have with our industry stakeholders.
The College comprises of a total of seven (7) Schools, including School of Building & Civil Engineering; School of Electrical & Electronics Engineering; School of Mechanical Engineering; School of Pure Science; School of Applied Science; School of Mathematical & Computing Science and School of Transport.
The College offers more than a hundred (100) programmes in various disciplines. The programme of studies is offered in Quarter (8 weeks) mode for most of the Certificate programmes, except for the Aviation Certificates which are in Semester mode and also the Diploma and other higher-level programmes.
CEST programmes are available at different campuses and venues including; Derrick Campus-Samabula, Nabua, Labasa, Ba, Namaka, Natabua, Narere and Nasinu. Students are requested to check and confirm where they want to pursue their programme of studies, before enrolling.
The College promotes a positive and healthy learning environment that accepts the multi-cultural ethnic and religious background of students and staff working together for our sustainable future.
The College recognises the value of getting international accreditation and benchmarking of our programmes.
We are currently pursuing international accreditation of the Bachelor of Engineering (Honours) programmes in Civil, Electrical and Mechanical Engineering and the related Diploma programmes with Engineering NZ (ENZ).
Bachelor of Engineering (Honors) Civil
Bachelor of Engineering (Honors) Electrical Engineering
Bachelor of Engineering (Honours) Mechanical
Diploma in Engineering (Civil)
Diploma in Engineering (Electrical)
Diploma in Engineering (Mechanical)
The College is also working towards the Technical and Vocational Education and Training institutional accreditation of the College.
The College of Engineering, Science and Technology is a key driver for progress and development in the country, and we invite you to come and join us; and play your role in the nation's future! Vinaka.
Profesor Tibor Pasinszki
Dean – College of Engineering, Science and Technology