Alumni Homecoming Weekend 2016
14 October , 2016 to 15 October , 2016
Venue: FNU Nasinu Campus and Holiday Inn Suva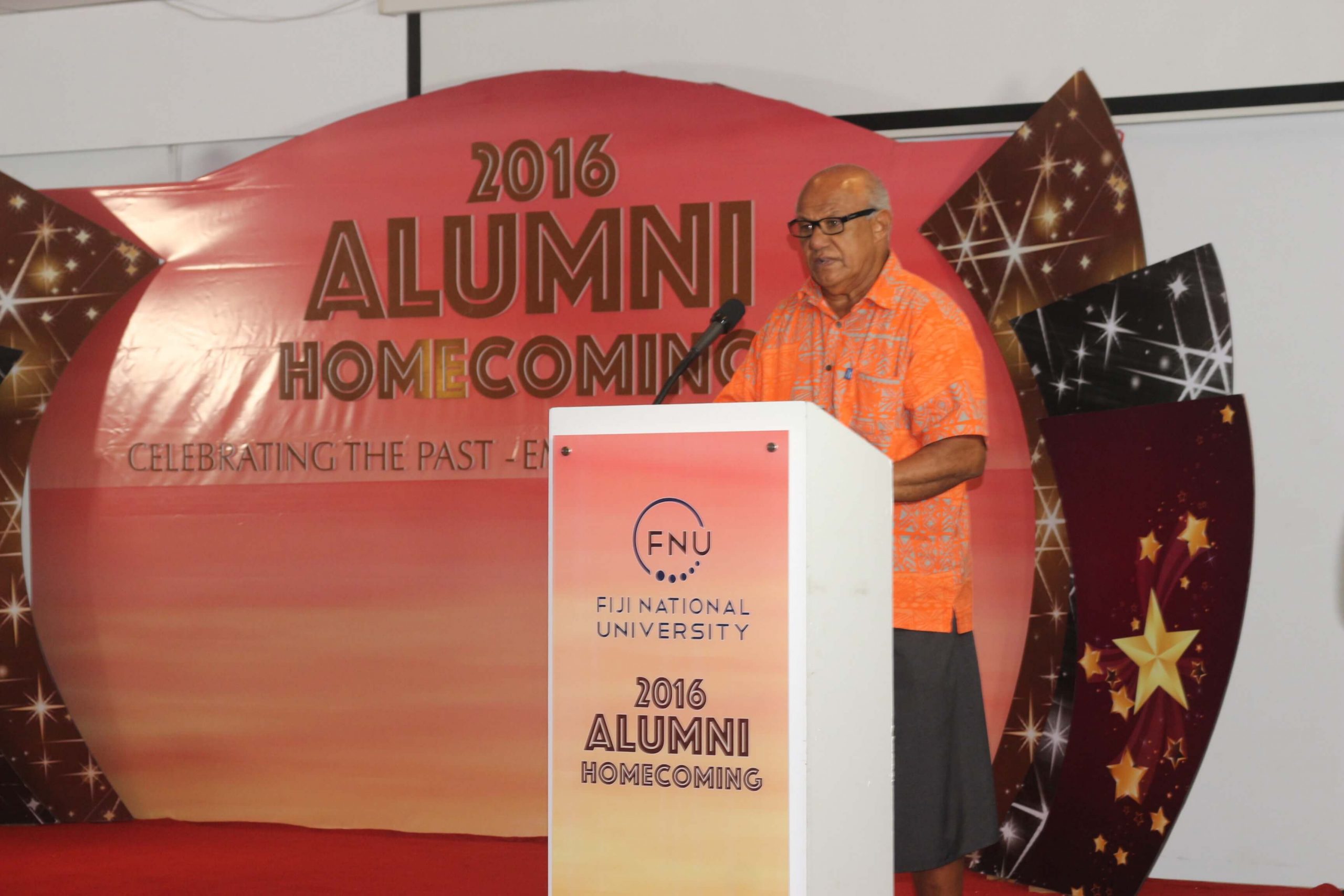 The FNU Alumni Homecoming Weekend was a two-day event held on the 14th and 15th October 2016 where FNU invited all its alumni and their family to return to the campus and re-connect with each other.
The Alumni Homecoming Weekend commenced with a Public Lecture on the evening of 15th October, delivered by Professor Jugdutt (Jack) Singh, a distinguished FNU Alumni and former faculty of the Fiji Institute of Technology (FIT), now College of Engineering, Science and Technology (CEST), currently based at Swinburne University of Technology, Australia.
This was followed by a Family Fun Day on the 16th at the FNU Nasinu Campus grounds. The then Honourable Minister for Education, Heritage & Arts, Dr Mahendra Reddy officiated the ceremony where he launched the two-day event. There were other interesting activities organised throughout the day including demonstrations by the National Fire Authority and the Fiji Police Dog K9 dog show. There were also ferries wheel rides and food stalls to add to the festive atmosphere.
The two days allowed FNU alumni and their families and friends to meet in a relaxed atmosphere and tell stories of their yesteryears.
The event was concluded with a special ticketed dinner event at the Holiday Inn Hotel, Suva, with the then Minister for Employment, Productivity & Industrial Relations, Honourable Jone Usamate as the chief guest. Everyone dressed up for the dinner event; Professor Singh was awarded the Alumni President's Award at the closing dinner, and, the evening ended in high spirits.