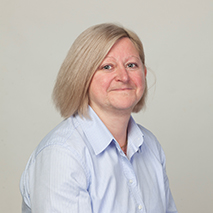 Name: Lisa Harrison
Email: lisa.harrison@fnu.ac.fj
Position: Pro-Vice-Chancellor (Learning and Teaching)

Dr Lisa Harrison took office as Pro-Vice-Chancellor (Learning and Teaching) of Fiji National University in September 2021.

Before joining the Fiji National University, Dr Lisa Harrison was the Associate Dean (Teaching and Learning) at the University of the West of England (UK). Dr Harrison has over ten years' senior leadership experience in tertiary education, with particular expertise in enhancing student satisfaction and the student experience, curriculum design and revalidation, education for employability, international partnerships, and developing high-performing teams.
Qualifications
PhD - University of Plymouth, UK
MA - University of Sussex, UK
BSc (Hons) - Polytechnic South West, Plymouth, UK
Harrison, L., Little, A. & Lock, E., (2015) Key Concepts in Politics, Routledge.
Harrison, L. & Briggs, J. (2015) 'The Status of Women in UK political science', European Political Science, 14; 105-115
Harrison, L. & Callan, T. (2013) Key Research Concepts in Politics and International Relations, Sage.
Ross, K., Evans, E., Harrison, L., Shears, M. and Wadia, K. (2013) 'The Gender of News and News of Gender: A Study of Sex, Politics, and Press Coverage of the 2010 British General Election', The International Journal of Press/Politics, 18/ 1: 3-20
L. Harrison (2012) 'Can Politics Be Benchmarked?' in C. Gormley-Heenan & S. Lightfoot (eds) Teaching Politics and International Relations, Palgrave Macmillan
Evans, E. & Harrison, L. (2012) 'Candidate Selection in British Second Order Elections: A Comparison of Electoral System and Party Strategy Effects', Journal of Legislative Studies, Vol.18 (2), 242-260
Professor Harrison is also the author and editor of numerous contributions to collections and articles in international peer-reviewed journals
Research interests:
British electoral politics, teaching research methods in social science, higher education policy
Teaching interests:
British Politics, Research Methods, Electoral Politics, Placements as part of the curriculum