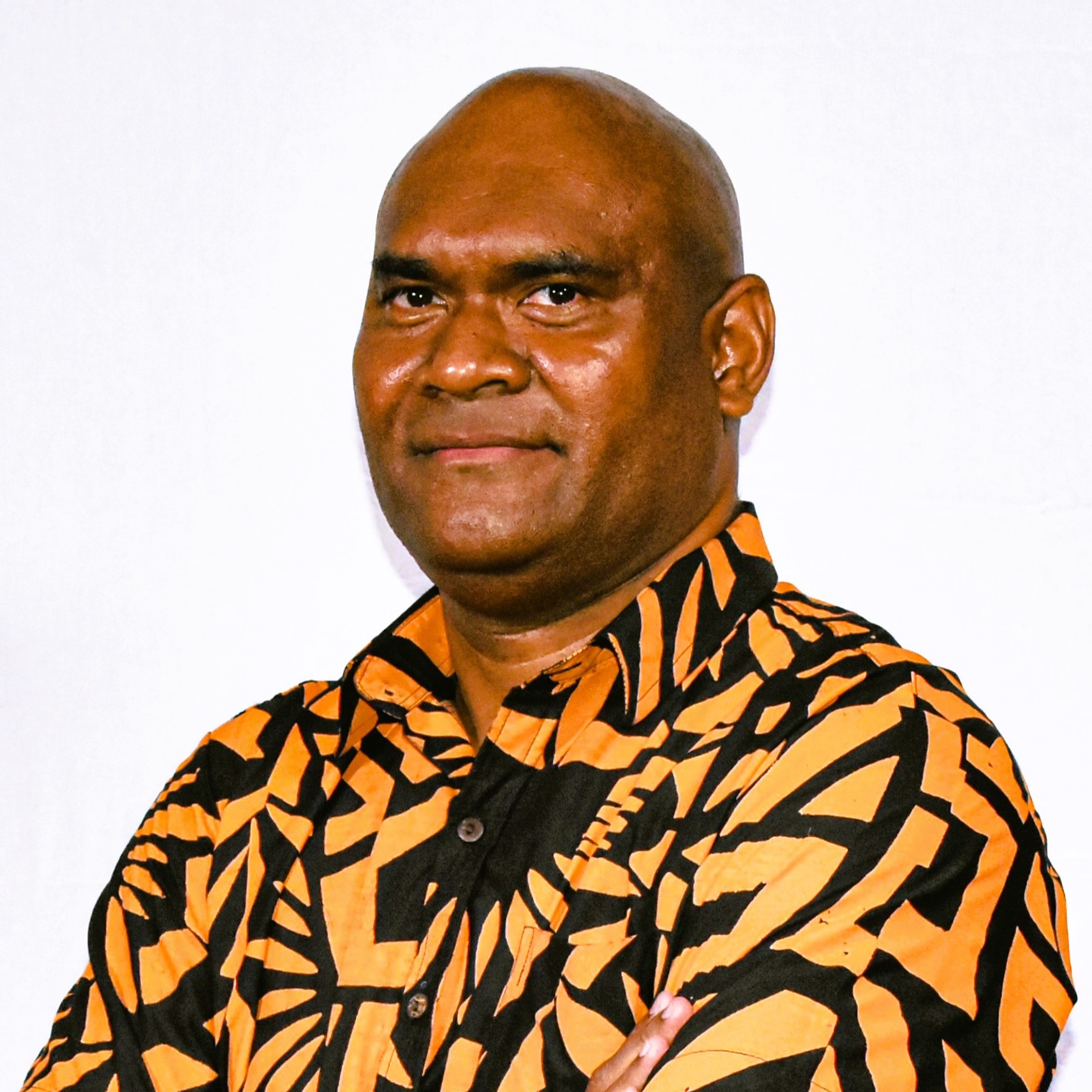 Name: Isimeli Waibuta Tagicakiverata
Email: DNTPC@fnu.ac.fj
Position: Director National Training and Productivity Centre
Section: Administration

He taught at secondary school before joining Fiji Institute of Technology (FIT) as a Research Associate and part time lecturer. It was at FIT while conducting community surveys where he developed an interest in TVET. Receiving a Fiji Government scholarship, he went to The University of Newcastle in Australia to pursue his doctorate in TVET. In 2013 he returned to Fiji and rejoined FNU as Chief Research Officer TVET, and later as Acting Director TVET. In October 2017 he took on the role of Director NTPC and NPO Head for Fiji. He is a member of FITVETA and IVETA and is the President of PATVET. He is a current Board Member for the National Employment Centre (NEC) and the Centre for Appropriate Technology and Development (CATD). He is the APO Alternate Director for Fiji, and a Council Member for the newly established APO Accreditation Council.
Qualifications:
B.Ed, The University of the South Pacific, Fiji
PGDipEd – The University of the South Pacific, Fiji
Master of Arts (Education) - The University of the South Pacific, Fiji
PhD (TVET) – The University of Newcastle, Australia
Tagicakiverata, I.W., & Nilan, P., (2018). Veivosaki-yaga: a culturally appropriate Indigenous research method in Fiji, International Journal of Qualitative Studies in Education, DOI: 10.1080/09518398.2017.1422293 Tagicakiverata, I.W. (2016). International TVET Networking and Collaboration in the Pacific Region. In Yasin, Asfa & Shivagunde.R (eds). Emerging Trends in Technical and Vocational Education and Training. Lenin Media, New Delhi. pp. 180-191.