World Food Safety Day: Safer Food, Better Health
Academic Article Contribution Posted On: June 7, 2022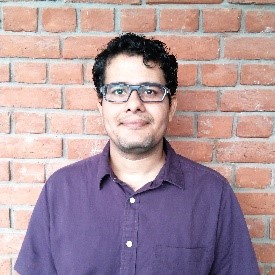 There are around 200 foodborne diseases, which annually affect approximately 10% of the population worldwide. The problem of foodborne diseases is generally worse in underdeveloped and developing nations.
Although the recent COVID-19 outbreak has reminded everyone about the need for good hygiene practices, good hygiene practices is especially important food safety.
Food safety includes proper food handling measures applied during preparation, processing, storage, and distribution.
Codex, a joint venture of the World Health Organization (WHO) and Food Agriculture Organisation (FAO), has developed the Hazard Analysis Critical Control Point (HACCP) and Good Hygiene Practice guidelines, giving the required standards that need to be followed by everyone in food production and processing to assure food safety.
The Fijian Government developed and implemented Food Safety Regulations in 2009 to ensure consumers get safe and hygienic food. But to achieve the global food safety goal, not only commercial establishments but regular households need to follow safe food-handling principles.
WHO recommends keeping clean food and working areas, separating raw and cooked food, cooking food thoroughly, keeping food at safe temperatures and using safe water and raw materials for food preparation as the key measure for assuring food safety.
To promote these basic concepts, since 2018, WHO, along with FAO, has been celebrating "World Food Safety Day" on the 7 of June annually.
This year, the World Food Safety Day theme is "Safer food, better health". Safe food handling is everyone's responsibility, and everyone can contribute to the path in some way or another.
Agricultural producers should follow good agricultural practices; food processors need to follow good manufacturing and hygiene practices, and food distributers need to follow good handling practices.
For all elements of food production and distribution, personal hygiene is the key, playing a critical role in food safety.
Everyone involved in food production and preparation, irrespective of the scale of production, must follow guidelines for personal hygiene and food safety as these preventive steps are the best means of ensuring safe food.
The safer the food, the lower the chances of foodborne diseases, and the healthier our societies will be.
Ankit Paliwal
Lecturer
Department of Food Science and Home Economics
College of Engineering, Science and Technology