World Environment Day
Academic Article Contribution Posted On: June 7, 2022

Theme: Only One Earth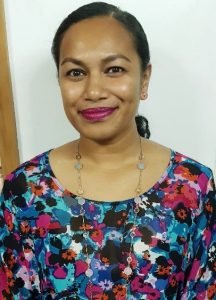 During the 1972 United Nations General Assembly, June 5 was designated as World Environment Day.
The theme, 'Only One Earth' was the motto for the 1972 Stockholm Conference and 50 years on this motto has returned.
Over these last 50 years continued advances in technology, science, arts, and the humanities have brought about immense changes in human and natural environments.
Unfortunately, along with these changes has come substantial environmental degradation in the form of excessive burning of fossil fuels, massive increase in plastic pollution, deforestation of large swathes of pristine forests, spilling of oils and other toxins into the environment, and ongoing use of unsustainable mining practices that harm freshwater ecosystems.
It is because of humanity's actions that the theme for this year's World Environment Day is so much more important.
We must remember that there is only one Earth, one planet that all people call home.
Collectively, our actions need to be reflective of this fact, acknowledge the pressing demand to live sustainably, and that we should make drastic changes to our ways of life to protect our planet – the urgency to do so becomes more apparent with each passing Environment Day.
This year, Sweden will showcase the investments and steps they have undertaken to address Earth's most serious environmental concerns.
According to the Executive Director of UNEP, "… the World Environment Day theme puts nature and people at the centre of environmental work [and] reminds us of the roots of the critical work of protecting our environment and inject[-ing] vital impetus to global efforts to build back better and greener."
The Department of Meteorology and Environmental Science at FNU's College of Engineering, Science and Technology (CEST) endeavours to promote environmental conscientiousness and create awareness of the triple planetary crises of climate change, loss of biodiversity and excessive pollution through our educational programmes.
It is through both theoretical and practical training that our students and future leaders are exposed to a transformative mindset of sustainability practices.
This will help ensure that in the next 50 years Fiji will develop local, regional and global partnerships to work towards the common goal of sustainability.
"While our individual consumption choices do make a difference, it is collective action that will create the transformative environmental change we need, so we can advance to a more sustainable and just Earth, where everyone can flourish." (UNEP, 2022)
Lia Bogitini
Assistant Lecturer
College of Engineering, Science and Technology
References:
Rukikaire, K. (2022, June 3rd). Sweden to host World Environment Day 2022. https://www.unep.org/news-and-stories/press-release/sweden-host-world-environment-day-2022
United Nations Environment Programme. (2022, June 3rd). Theme Only One Earth. https://www.worldenvironmentday.global/