TVET courses at FNU to produce a multi-skilled workforce
Press Release Posted On: November 30, 2021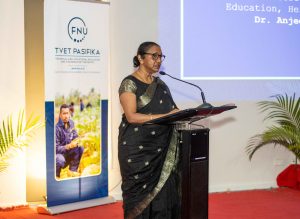 Technical and vocational education and training (TVET) courses at the Fiji National University (FNU) has the potential to close existing skills gaps within the economy and provide a multi-skilled workforce, says Ministry of Education, Heritage and Arts Permanent Secretary Dr Anjeela Jokhan.
Whilst delivering the keynote address at FNU's industry launch of its TVET Pasifika brand at the Namaka Campus in Nadi on Friday, Dr Jokhan highlighted that the Fijian Government's investments in TVET highlighted its critical role in the post-pandemic economic recovery.
"We believe that TVET has the potential to close existing skills gaps within the economy. Government has allocated 5000 loan awards to students worth $31 million," she said.
"In addition, the Government has placed confidence in FNU by allocating a further $1 million to reskill individuals who have lost their jobs due to the pandemic. Government has also made an allocation of $100 per month for students on industry attachment."
"The Fijian Government has taken a bold step that was necessary to prepare Fiji for the new normal. These investments should ensure a multi-skilled workforce, improve productivity and drive entrepreneurship for economic growth."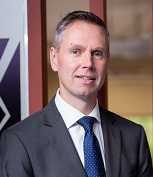 FNU Vice-Chancellor Professor Toby Wilkinson added that TVET Pasifika was aligned to national needs.
He highlighted that FNU's TVET courses provided the opportunity for students and graduates to become life-long learners, re-skilling and upskilling to meet new challenges and take advantage of new opportunities throughout their working lives.
"Building on these strengths, FNU is putting TVET programmes at the service of stakeholders across the region through our TVET Pasifika brand, which brings together the full range of TVET programmes offered by FNU in a single, dedicated space," Prof Wilkinson said.
"In these challenging times, these investments by Government are a real vote of confidence in FNU, and the University will work hard to repay the trust that the government and people of Fiji have placed in us."
"We are committed to putting our students at the heart of everything we do, to working together with students, employers and development partners, to ensuring that our TVET programmes are future-focused, entrepreneurial and innovative, and to tailoring our offer to the needs of the post-pandemic economy and the opportunities of the 21st century."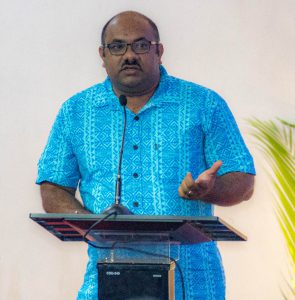 Tanoa International Hotel and Tanoa Apartments General Manager Daniel Roy also shared the industry's perspective on how TVET drives various sectors.
Roy, who is an alumnus of the Fiji Institute of Technology (now under the College of Science, Engineering and Technology), said his TVET learning contributed to his success in the tourism sector since his career began about 18 years ago.
"I have met various industry professionals over the years who have also gone through FNU's TVET programs and this shows that education is important as it brings together different specialists into one industry, such as for tourism," he said.
"With this investment by the Government, it is important for us to encourage the younger generations and senior individuals in the industry to learn and upskill themselves."