Tupou aspires to become an Aircraft Engineer
Press Release Posted On: February 3, 2020

From a young age, Taraivosa Tupou was fascinated with aeroplanes, and this further strengthened as she grew older, which then led her to enrol in Certificate IV Aircraft Maintenace Engineering (Mechanical) at Fiji National University (FNU).

This 3-year programme is offered at Namaka Campus, Nadi through the College of Engineering, Science, and Technology (CEST).

Tupou, eager to make her presence in the aviation industry, joined close to 200 students to attend the Orientation session at Namaka Campus last week Friday.
A recipient of a scholarship under the National Toppers Scheme (NTS), Tupou attributes her success to her father.
"My father is my inspiration, as he single-handedly supported our family ever since my mother passed away in 2014," said Tupou with great affection.
The former Adi Cakobau School student is looking forward to learning the fundamentals of Aircraft Maintenance Engineering.

"I believe there are not many females in the aviation industry and I hope I can make a difference," she said.
The Lau native wants to become an advocate and encourage females to take up male-dominated careers.
"I want to show women this is a career that is achievable for them. You can still enjoy being a woman and have a remarkable career in aviation," she adds.

Tupou is excited to commence her studies at FNU.
"I have the skills of patience, communications and problem-solving which are the key components of the job," she said.
Tupou hopes to continue working as an Engineering after her graduation and later plans to learn flying.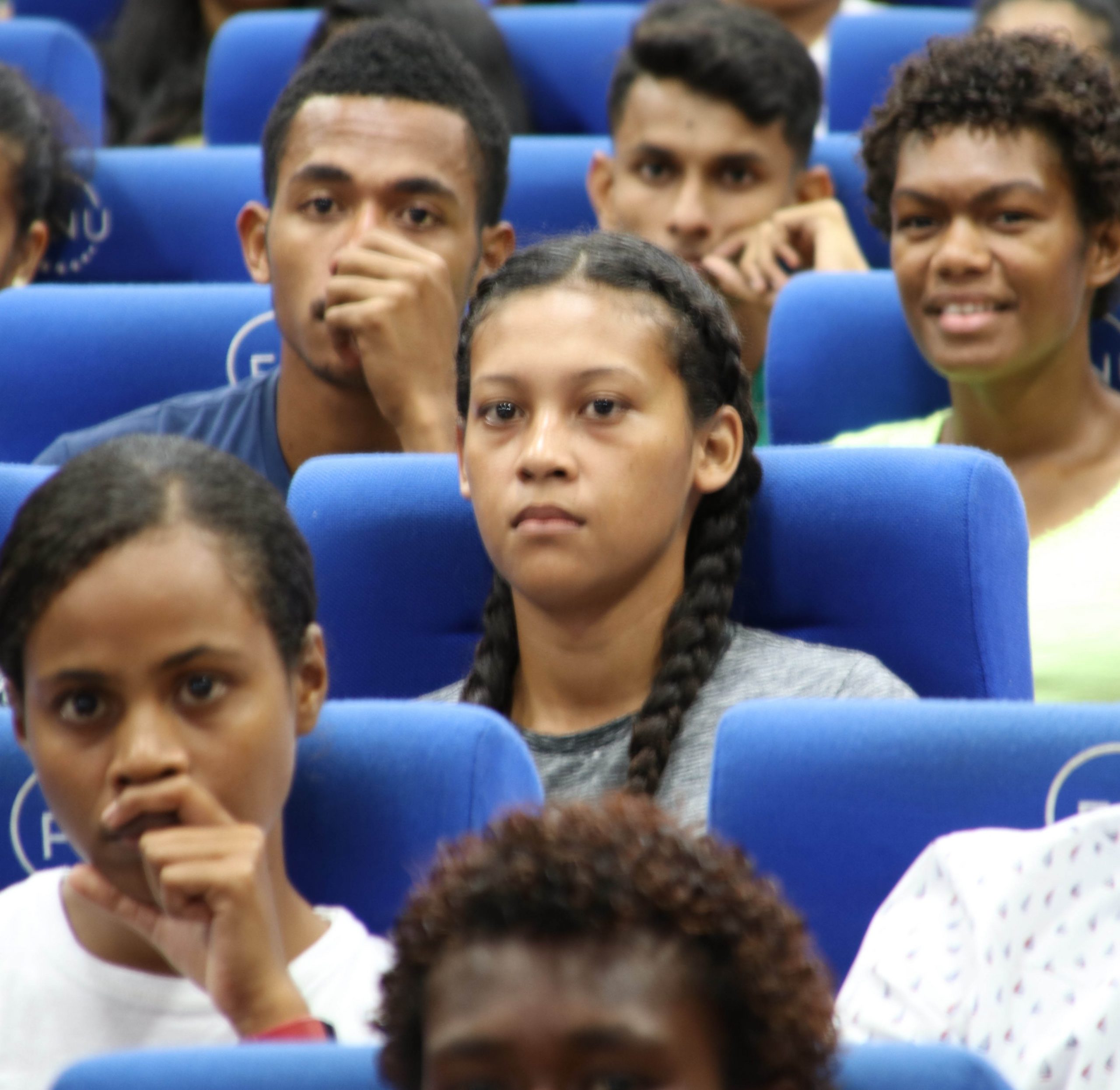 Taraivosa Tupou (Middle) at the FNU Orientation session at Namaka Campus Nadi.