The Primary School Teacher
Press Release Posted On: February 3, 2020

Yashneel Kumar decided to become a teacher because he noticed that teachers were important not only in schools but in the community as well.

"People in the community always approach teachers for help. I also care about children; that is why I chose to become a teacher for primary schools," he added.

An only child, Kumar was born and raised in a farming community in Lautoka. He attained his primary education from Vakabuli Primary School and his secondary education from Natabua High School.

After high school, he applied to study Higher Education Diploma in Primary Education at the Fiji National University's (FNU) College of Humanities and Education (CHE), Natabua Campus.

"I chose FNU for my further studies because FNU was offering units at a lower price compared to all the other universities, and, FNU Natabua campus previously known as the Lautoka Teachers College (LTC) is renowned for producing quality teachers," said Kumar.

"Upon the release of the results of the Fiji Seventh Form Examination, now known as the Year Thirteen Certificate Examination, I received the offer letter from FNU. I was very excited. I began the enrolment process and waited eagerly for classes to start," he added.

Reminiscing his time at FNU, Kumar said, "FNU memories takes me back eight years. I still remember working in groups with friends from all over Fiji.

Sitting with new friends in the library or under the trees was never boring. Whenever I visit the campus, I make sure to go towards the cafeteria to re-live the pleasant smell of the food coming from the kitchen. I am still on good terms with my favourite lecturers and tutors who were down to earth people and always helped their students during difficult times."

Kumar graduated in December 2012 with a Higher Education Diploma in Education. While he was waiting for a posting to a school from the Ministry of Education, Heritage and Arts (MEHA), he worked on the farm with his father. Shortly afterwards he received a confirmation from MEHA of his posting to Davetalevu Primary School in Moala Island in the Lau group.

This was the first time Kumar was going to stay away from home.

"One of my life's major challenge was when I was sent to the maritime zone to serve as a teacher. The absence of readily available food from various supermarkets and my lack of knowledge of the i-taukei language were the main concerns, but I learnt to fit in with the village lifestyle and to make do with whatever little was available on the island," he shared.

After serving for three years at the maritime school, Kumar was transferred back to Lautoka. He decided to take advantage of the opportunity and enrolled in the Bachelor of Primary Education programme at the Fiji National University as an in-service student to upgrade his qualification. He graduated in 2017.

"I love being surrounded by students and helping them. I also enjoy mixing around with the people of the community and doing projects for the benefit of the community and school. Our recent project was the school fencing where we raised around $3000. The school now has a fence!" Kumar said.

Kumar believes that the family plays an essential role in life.

Speaking about his family, he says, "I hail from the interior of Lautoka. My father is a sugarcane and pineapple farmer while my mother is a homemaker.

My parents were my strength throughout my life. I am married now, and my wife works at Fiji Link. She contributes equally to the growth and development of our family. We all sit together every evening for dinner where we share new ideas, sorrows, concerns and happiness. This is how we help each other" shared Kumar.

"Family is the support that you never have to pay for but can always count on. With their support, you can move mountains," he said.

Kumar currently teaches at Vakabuli Primary School in Lautoka – the school where he was once a student.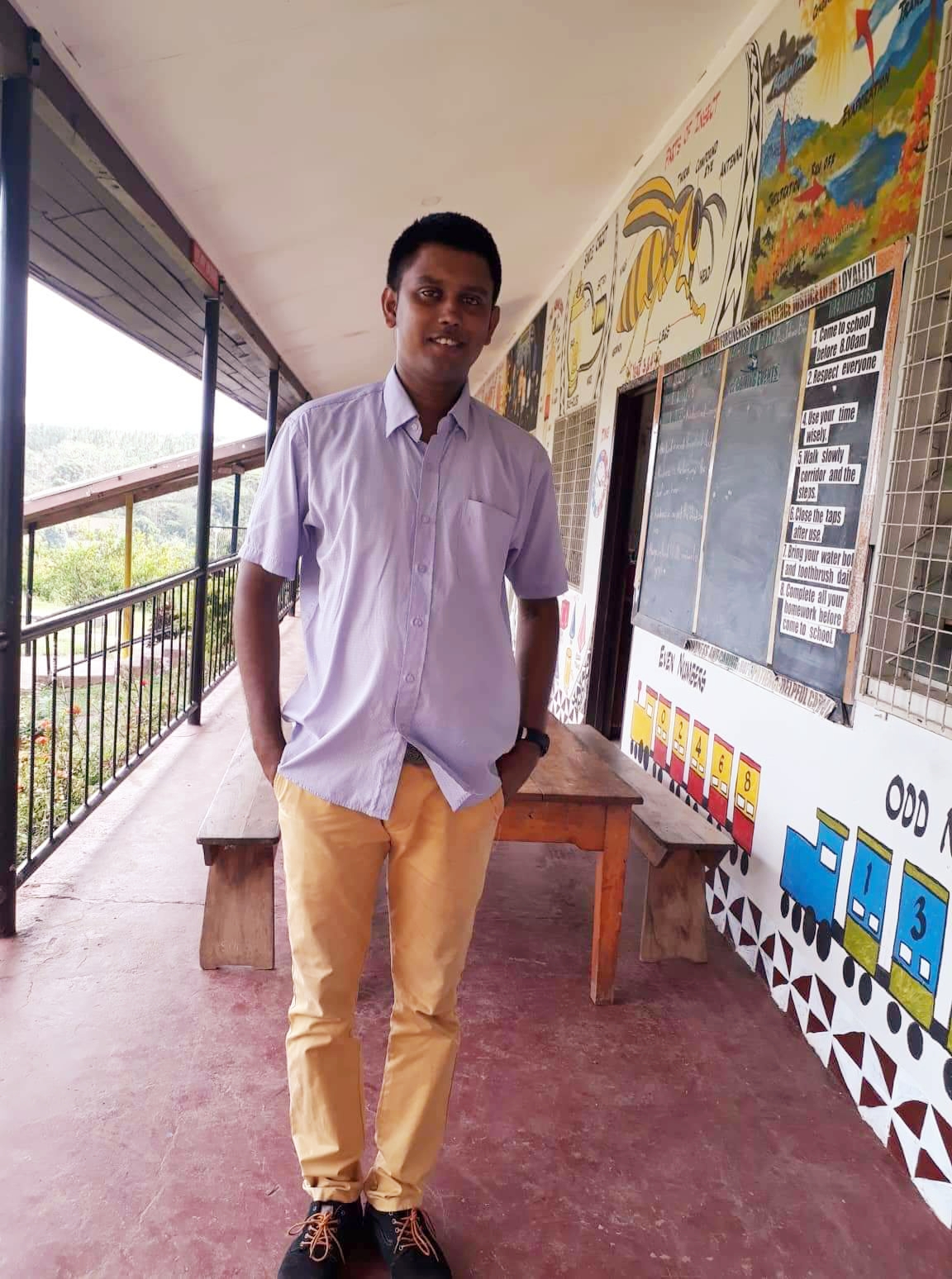 Yashneel Kumar.