Sharma enrols in OHS studies
Press Release Posted On: January 30, 2020

Young Yuvnel Sharma's interest in studying the multidisciplinary field concerned with the safety, health, and welfare of people at work, prompted him to enrol in Trade Diploma in Occupational Health & Safety (OHS) at Fiji National University (FNU).

The Eighteen-year-old will pursue his studies at Namaka Campus, Nadi, through FNU's College of Engineering, Science & Technology (CEST).

Sharma said the programme will provide him with the knowledge and sound understanding of promoting an incident-free work environment.

"OHS plays a crucial role in organisations. Apart from ensuring a safe work environment, it also plays an important role in the promotion of efficiency operations of organisations," he said.

The former Natabua High School student said he is looking forward to learning more about the fundamentals of OHS and safety management.

"I'm excited to commence my studies at FNU. I have excellent communications skills, an eye for detail and I'm physically active, all these characteristics together with the education at FNU I hope to become a good OHS personnel in the future," he said.

Sharma said he was pleased to note that FNU's OHS programme offers a mix of practical training and theory.

"Having hands-on training is really important as we are able to use what we are taught in the classroom to practical situations. The compulsory six-month practical component which we have to undertake as part of this programme I believe is really important as it will ensure we are work-ready after graduation," Sharma added.

The Trade Diploma in Occupational Health & Safety (OHS) is a two-year programme. Enrollment for Semester One is currently underway at all Fiji National University Campuses around the country.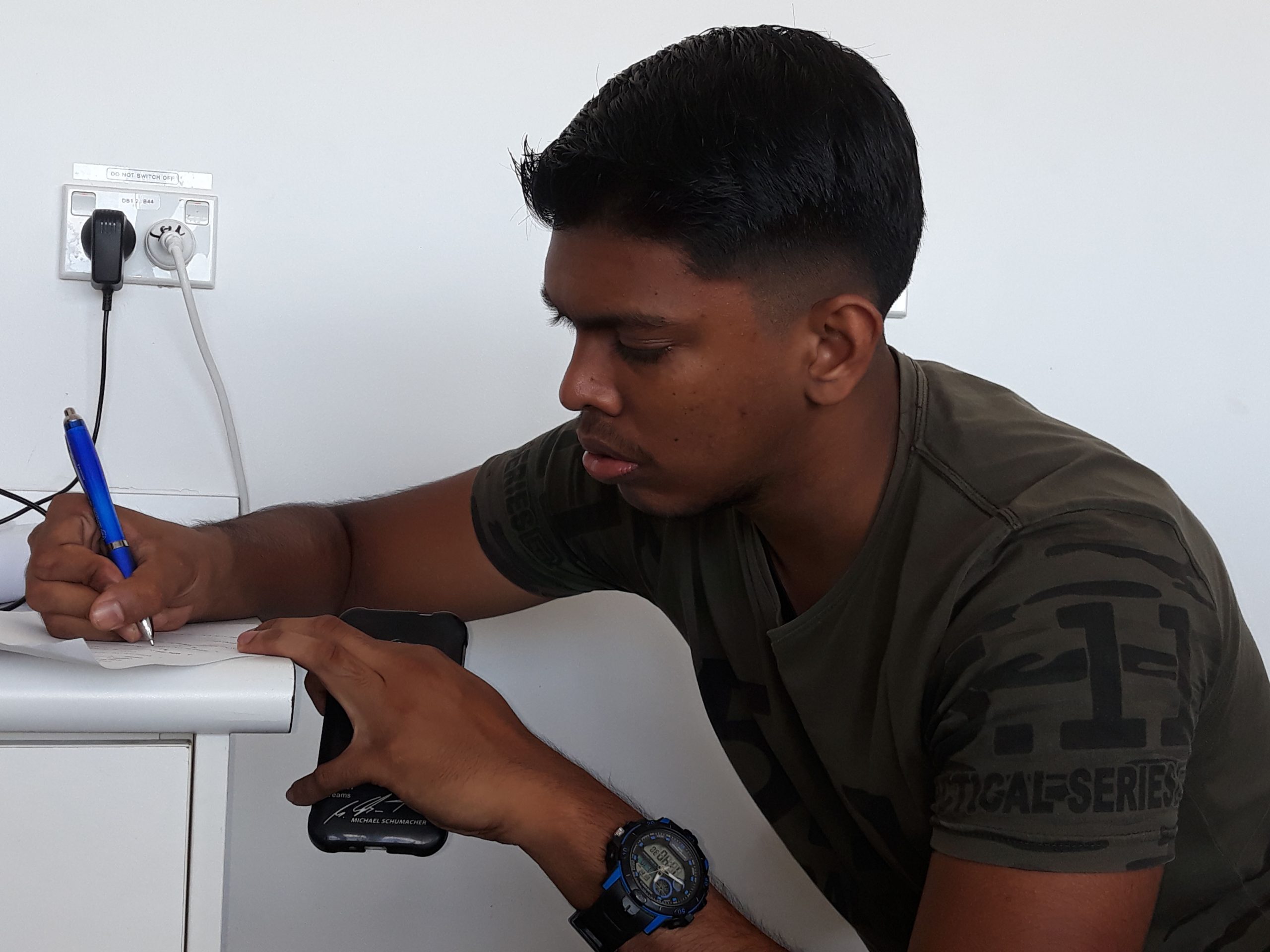 Yuvnel Sharma completing his enrolment formalities.