Participants benefit from FNU's Virtual Outreach Activities (VOA)
Press Release Posted On: October 11, 2021

The Fiji National University began its second week of the Virtual Outreach Activities (VOA) this morning following a successful response from local and regional participants in the daily Livestream sessions last week. Held virtually through Zoom, these sessions consist of presenters who speak directly to Year 12 and 13 students and their teachers about the University's programmes, facilities, campus life and support services and the course entry requirements and application process.

The first Parents and Guardians Information Session was also held last Friday in the English, iTaukei and Hindi languages.

The academic presenters are from FNU's five Colleges – the College of Agriculture, Fisheries and Forestry (CAFF), College of Humanities and Education (CHE), College of Business, Hospitality and Tourism Studies (CBHTS), College of Engineering, Science and Technology (CEST), College of Medicine, Nursing and Health Sciences (CMNHS), the National Training and Productivity Centre, (NTPC), Fiji Maritime Academy (FMA) and FNU's Technical and Vocational Education and Training brand – TVET Pasifika.

This targeted approach and sessions will continue from today until Thursday (October 11th to the 14th), with scheduled sessions from 9AM-10AM, 11AM-12PM, 1PM-2PM and 3PM-4PM. During these sessions, students have the opportunity to freely raise their queries and clarifications directly with FNU's academic staff in the relevant field of study.

The first week of VOA saw the participation of various schools such as Jasper Williams High School, Marist Brothers High School, Swami Vivekananda College, Ba Sangam College, Labasa Muslim College, Penang Sangam High School, Kamil Muslim College, Holy Cross College, DAV Girls College, Jeremiah College, Maharishi Sanatan College, Sacred Heart College in Kiribati and many others.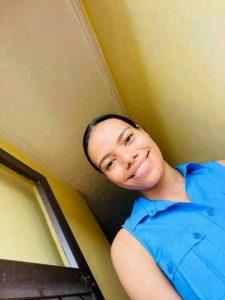 Jasper Williams High School Year 12 student Ruci Adiveisaqa Ratubuka Vidovi said during the VOA sessions, she learnt more about FNU's courses in various fields of study.
"I realised that FNU provided more opportunities than I expected," Vidovi shared.
"I was interested in a few medical courses and have decided on the Bachelor of Medicine and Bachelor of Surgery as that has been my dream career pathway."
Schools that participated today included Tailevu North College, Labasa College, Ahmadiyya Secondary School, Rampur College, Tavua College, Naiyala High School, Saint Vincent College, Marist Champagnat Institute, Natabua High School, Adi Cakobau School and various others.
Students completing or have completed Year 12 or 13 also have the opportunity to undergo studies in a technical and vocational education and training (TVET) course at FNU through the 5,000 Tertiary Scholarships and Loans Service (TSLS) placements.
Offered through the University's TVET Pasifika, these courses are Certificate III, Certificate IV and Trade Diploma level qualifications. Students eligible for TSLS-funded studies must have successfully completed Year 12 with a minimum mark of 200/400 or completed Level 1 and II studies from the Technical College of Fiji.
Prospective students can choose from a wide range of TVET courses offered by the University in various fields of study, including Engineering, Medical, Tourism and Hospitality, Entrepreneurship, Fashion and Design, Cooking and Patisserie, Carpentry, Construction, Graphic Arts and Design, Film and Television Production, Hairdressing, Automotive, Electrical, and Electronics.
Interested students can still register and participate in the Livestream sessions during the University's Virtual Outreach Activities (VOA) from the 4th to the 22nd of October by emailing outreach@fnu.ac.fj or call the Outreach team on 931 7582.  Parents and Guardians who wish to participate in the dedicated Information Session for them can also register through the contacts above. This session will be held on Friday, October 15 in the English, iTaukei and Hindi languages.