New learning opportunities for students in the North as FNU opens the Naduna Campus
Press Release Posted On: June 20, 2022

Students in the northern division seeking to attain tertiary-level qualifications will now have an opportunity to pursue their aspirations following the soft opening of the Fiji National University's (FNU) Naduna Campus in Labasa.

The campus, which is located 10 minutes from Labasa town, comprises of a Carpentry Workshop, Plumbing Workshop, Mechanical Workshop, Electrical Workshop, Training Kitchen, a Modern Library with collaborative learning spaces, Computer Labs, Classrooms, a Canteen and Central Academic and Administrative Offices.

FNU's Chancellor and Chair of Council, Tessa Price said the facility provides students with first-hand experience of campus learning and allows them to graduate and contribute to the economic and social development of their families, communities and the nation.

"Having this campus here in the North shows the local community of businesses, farmers, seafarers and tourism providers that we are confident in the calibre and potential of the students that we serve here in the North, in Fiji, and the Pacific," stated Price.

"As the national University, the FNU Council has high expectations of where we envision the institution to be in the next few years. We will ensure the University is accountable for its commitment to providing quality and accessible tertiary education and research with real-world impact."

"I firmly believe that a huge part of University life is being in a campus environment and creating networks and experiences with friends through the classes and tutorials, the debates, sports activities and other campus life activities."

"FNU has the ability to transform lives and economies and with the continued support of the Fijian Government and the FNU Council, we will continue to help improve living conditions, assist many to achieve their academic aspirations, and take tertiary education in the country to greater heights."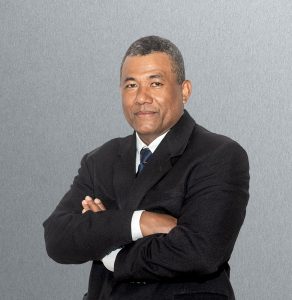 Acting Vice-Chancellor, Dr William May added that the campus addressed the University's twin objectives of enhancing tertiary education and training opportunities for students across Fiji and achieving optimum value for money in the investment of public funds.
"The new campus provides a significantly enhanced learning and teaching environment for Vanua Levu students enrolled in our technical and vocation education and training – or TVET course, and our higher education programmes. It will also enable FNU to expand its provision into new areas that meet local labour-market needs, such as catering and hospitality," Dr May said.
"Over the coming terms, we plan to introduce new courses at the campus from our College of Agriculture, Fisheries and Forestry (CAFF) and the National Training and Productivity Centre (NTPC)."
The new programmes introduced at the Naduna Campus in Labasa earlier this year included TVET courses in Cookery, Baking and Patisserie, Housekeeping & Accommodation Operations, Office Assistance and Restaurant Services, plus the Diploma in Hotel Management, Trade Diploma in Front Office Operations and the Trade Diploma and Bachelor in Hospitality and Hotel Management programmes.
"These expansion plans align well with our Strategic Plan objectives of providing Education for Employability and an enriching Student Experience," Dr May said.
"Medium to long term initiatives are also in place to ensure that we continue to serve our students in the No
rth with the same commitment as our campuses and centres around the country."
"We will continue to work with our Naduna campus users – our staff and students – to ensure that this is effectively achieved through our learning, teaching and research operations."
Kelemeni Catanasiga, a first-year Bachelor of Education (Primary) student at Naduna Campus, commended the University for providing enhanced facilities for the students.
"We now have a campus that we can come to and undertake our studies," he said.
"We have a great library and classrooms and are grateful that the University is taking into consideration the feedback from students to make the campus a conducive learning space for us students."
Catanasiga, from Naruwai village in Bua, said that he was now able to network with students from other programmes during campus life and sports activities at the campus.