Never let a stumble deter you from attaining your goal – Hussain
Press Release Posted On: July 22, 2021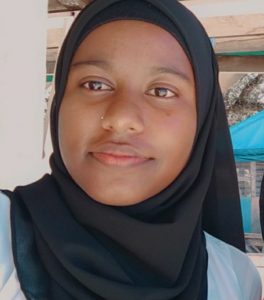 As a youngster, Shahin Zulfia Hussain loved meeting and greeting visitors who frequented her home and given her friendly personality, she planned to join the service industry.
So to accomplish her career aspirations, Hussain enrolled in the programme Certificate IV in Front Office Operations at Fiji National University (FNU).
"The front office is also called the "nerve centre", which plays a vital role in ensuring that customers are served promptly and efficiently," said Hussain.
According to Hussain, the programme offered by FNU's College of Business, Hospitality and Tourism Studies (CBHTS) has taught her essential skills in creating first-hand impressions when dealing with customers.
"At FNU, I am learning from the industry experts, and the programme has provided me with the exposure to become more confident, step out of my comfort zone while offering a clear direction and understanding of what it encompasses to be a front liner in the hospitality industry."
Hussain said with the COVID-19 pandemic; her family provided her strong support to pursue tertiary level studies so she can join the employment sector after graduation.
"I live by the motto to never let a stumble in the road be the end of my journey. I know that COVID-19 has created havoc for many businesses, but we have to remain positive because nothing lasts forever," commented an optimistic Hussain.
"Life goes on. COVID-19 is only a stumbling block. We have to prepare now so when this pandemic is over, and we are ready to embrace our customers and serve them well with our Bula smiles."
The year-long programme is preparing Hussain with the basic and essential knowledge related to managing an office.
"Given that the front office is the focal point of a guests experience, the FNU programme has taught me the complexities of managing a front office department from financial, procedural and technological perspectives."
Hussain hopes to pursue Trade Diploma in Front Office Operations at FNU after graduation.
Interested students can apply online by visiting the FNU website www.fnu.ac.fj or text via 857 or email admission@fnu.ac.fj if they face difficulties completing the process online or need further information regarding enrolment for Semester II.