Invest in Education – Sharma
Press Release Posted On: July 29, 2021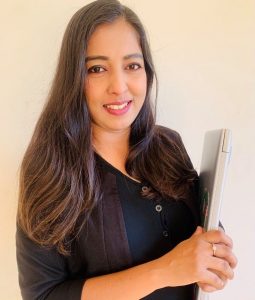 Vasheeta Sharma, a Master of Commerce student at the Fiji National University (FNU) believes upgrading one's qualifications provide candidates with a competitive advantage when seeking employment opportunities.
Speaking from her experience, Sharma said the best investment for career progression is education adding that values such as hard work and commitment make job seekers desirable options for employers.
"Accounting has been my favourite subject since secondary school, which led me to pursue my studies in the same area at the tertiary level. I have seen many opportunities in this field which motivated me to pursue Masters, which can develop me professionally in the area of finance," said Sharma.
Originally from Ba, Sharma joined FNU to study Postgraduate Diploma in Accounting and graduated in 2017.
The 35-year-old further stated that she enjoyed hearing from practitioners in the 'real world' in lectures which led her to pursue her Master of Commerce in Accounting at FNU.
"I chose FNU for a great study environment with all availability of proper resources and good service. I also liked the fact we had guest speakers in our lectures who gave us insights into real-life situations."
"Through my education at FNU, I have attained knowledge on the importance of accounting information in the decision-making process, conduct independent research in any field of accounting, demonstrate a thorough understanding of international aspects of accounting and finance and also to integrate knowledge, handle complexity and formulate judgements in the field of the accounting profession."
Sharma began her career as an Accountant at Camira Holdings Limited and T. D. Punja and Company Limited. Two years later, she joined the Oceanic Schooner Group of Companies as an Assistant Accountant. She is currently employed as the Revenue Analyst at the FNU's Division of Finance at the Namaka Campus in Nadi.
"Alongside the academic knowledge, my qualifications in the field of accounting gave me a range of skills, such as open-mindedness and learning to work with a diverse range of people," she commented.
"Through my work experience, I am skilled in the administration of payroll, internal audit, preparing budgets, preparing financial statements. My current job activities at the University is processing enrolment adjustments, generating invoices, receiving payments, preparation of banking, debt collection, liaising with sponsor students, attending to student enquiries on the counter, emails and telephones, processing of course withdrawals, maintain petty cash and prepare acquittals and liaising with levy customers."
Sharma's advice to all students is "Do your best to upgrade your qualification, it will lead to better job opportunities and a brighter future.
Enrolment for Semester 2, 2021 is currently underway and interested students can visit the FNU website on www.fnu.ac.fj to learn more.
Prospective students can also text on 857 or email on admission@fnu.ac.fj if they face difficulties completing the process online or need further information on enrolment.