FNU welcomes Bangladesh delegation
Press Release Posted On: September 13, 2023

The Fiji National University (FNU) recently welcomed Government delegates from Bangladesh to Fiji to further enhance bilateral cooperation between the two nations.

The visit was coordinated by the University's National Training Productivity Centre's (NTPC), National Productivity Organisation (NPO).

The Bangladesh Mission comprised the Bangladesh Ministry of Industries Deputy Secretary, Napal Chandra Karmaker, Joint Secretaries Syama Afroz and Protap Chandra Biswas, and NPO Research Officer, Suraiya Subrina, who travelled to Fiji as part of a bilateral cooperation between NPOs on the Benchmarking Study on Evaluation System of the Fiji Quality Awards.

The officials from Bangladesh visited NTPC's Narere campus, the Ministry of Employment, Productivity and Industrial Relations, Future Farms Limited in Ba, Jacks of Fiji Distribution Centre in Nadi, Flick Hygiene and Services in Lautoka and concluded their tour at FNU's Namaka Campus in Nadi last Friday.

Bangladesh's Ministry of Industries Research Officer, Suraiya Subrina said that the five days in Fiji was an educational trip for the Bangladeshi Mission.

She shared that the function of the NPO was to provide consultancy to the Government about innovation of appropriate tools, techniques, and policy adaptation to increase productivity.

Subrina also mentioned that its function was to also implement different programmes of the 'Asian Productivity Organisation' in Bangladesh.

"Our vision is to maximise productivity, while our mission is to achieve maximum productivity of the nation through training, consulting, research, technical assistance and various development activities in factories and service organisations," Subrina said.

Bangladesh Ministry of Industries Joint Secretary, Protap Chandra Biswas said the team had travelled to Fiji to also learn about the NPO's activities.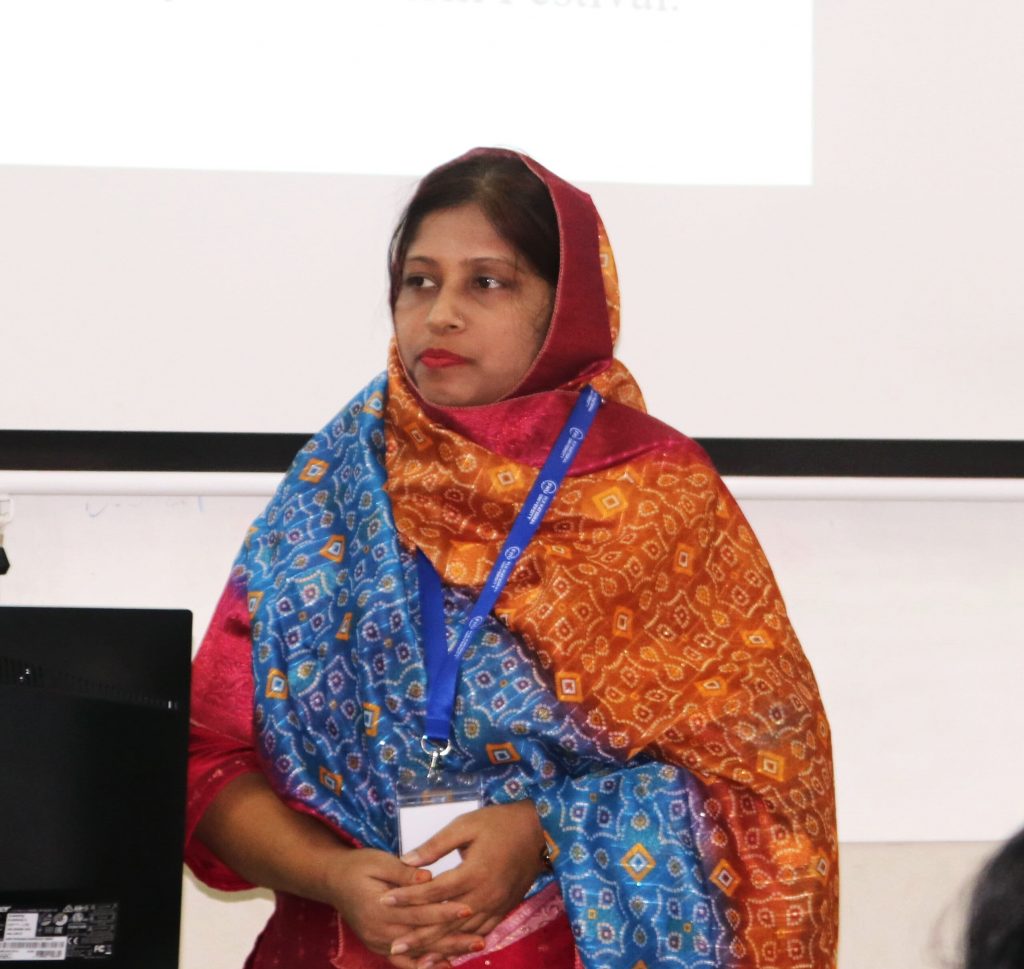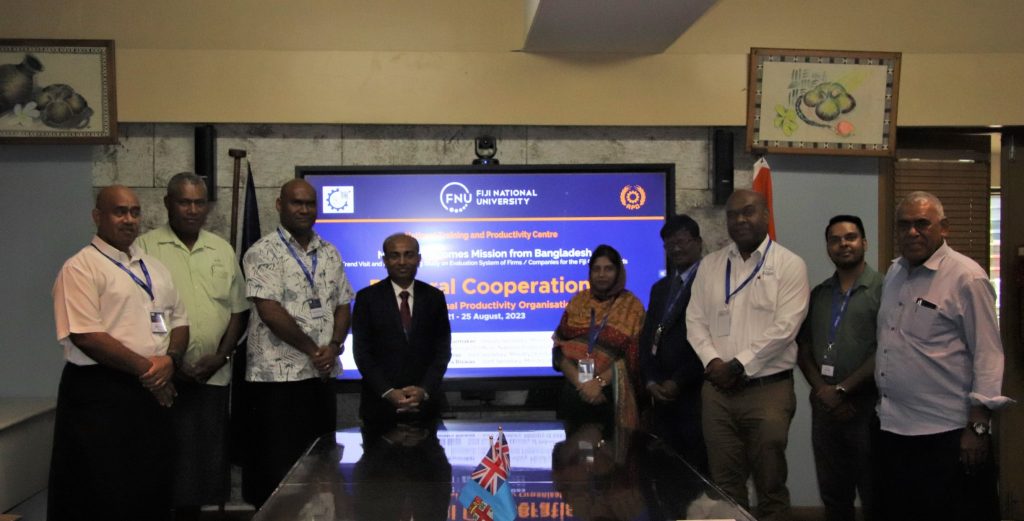 "We do believe that after returning from Fiji, we will be able to implement major key takeaways and strategies in our country," Biswas added.
"We encourage officials from Fiji's NPO to also visit us in Bangladesh, and they also will have the opportunity to see the different methods utilised by our organisation."
FNU Pro-Vice-Chancellor (TVET) and the NTPC National Productivity Organisation Head, Dr Isimeli Tagicakiverata said FNU was grateful to have delegates from Bangladesh visit Fiji to strengthen the bilateral cooperation between NPOs.
"The Fiji National University is the major provider of Technical and Vocational Education and Training (TVET) in Fiji, and this is also something the current Coalition Government is advocating strongly," Dr Isimeli Tagicakiverata said.
"Being the Head of NPO, and TVET Pasifika, my main responsibility is to advocate for our TVET programmes, because TVET skills and competence also lead to productivity."