FNU Sports and Wellness Centre open to public
Press Release Posted On: April 28, 2022

The Fiji National University (FNU) Sports and Wellness Centre at Nasinu Campus is available for use by FNU alumni and community members, in addition to the University's students and staff.

FNU Acting Vice-Chancellor, Dr William May said the sports complex, which was officially opened by the Attorney-General and Minister for Economy, Honourable Aiyaz Sayed-Khaiyum, would provide those living within the Suva-Nausori corridor with state-of-the-art equipment and facilities to assist in their health and fitness activities.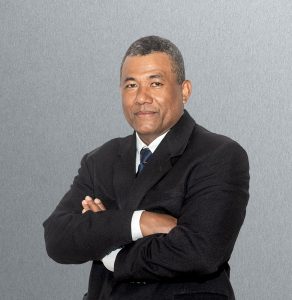 "The FNU Sports and Wellness Centre features a world-class indoor sports and fitness gymnasium that serves as a current study facility for students undertaking studies in Sports Science at our University," Dr May said.
"In addition, the centre contains lecture rooms that can be used for conferences and events."
"Our international-level indoor multipurpose courts has Olympic-standard flooring and can be hired by teams for sports such as Basketball, Badminton, Futsal, Netball and Volleyball."
Dr May said the centre also aligned with national commitments to address the rate of non-communicable diseases (NCDs) in the country.
"The wellbeing of our students and staff, as well as the wider community, is paramount to us as the national institution and we believe the facility will help people keep fit and healthy."
He added that graduates of FNU and its former institutions can register on the University website to receive Alumni rates.
In line with the University's sustainability initiatives, the complex also features a rainwater harvesting system.
"As part of our sustainable utility management objectives, we aim to use up to 40% of rainwater for non-potable use," Dr May said.
All bookings are to be done face-to-face at the FNU Sports and Wellness Centre before making payment with the Finance Division. Click here to view the rates.
For more information, please contact the FNU Sports Coordinator on sportscoordinator@fnu.ac.fj