FNU provides tuition assistance to 11 students
Press Release Posted On: September 21, 2021

Eleven more Fiji National University (FNU) private students have been assisted with their tuition fees through the University's Student Bursary Scheme.

A total of $1000 tuition assistance will be given to each student for Semester 2 this year. The recipients are full-time first-year local students enrolled in undergraduate Bachelor's programmes at FNU and are not on any form of scholarship or sponsorship.

The University assisted 19 private students under the same scheme during Semester 1, 2021.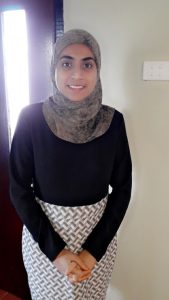 Shazna Begum, a recipient of the scheme, expressed her gratitude towards the University for the financial assistance during these unprecedented times.
The Bachelor of Education Secondary (English and Geography) student said the assistance has lightened her burden of paying the fees and has allowed her to focus more on her studies.
"I thank the Fiji National University for this generosity and support towards our education," she said.
"COVID-19 has brought about many challenges, especially impacting employment and earning capacity. This assistance means a lot to me as it not only eased my financial burden but also motivates me to work diligently towards achieving my dreams."
FNU Vice-Chancellor Professor Toby Wilkinson congratulated the recipients through a virtual announcement event.
"We are very pleased to be able to give you these bursaries to help you through your studies and we know that you will use them well and that you will continue to work hard and dedicate yourself to your programmes."
"We are very proud of the fact that you are selected from a long list of applicants for the bursary and you were the outstanding candidates for those bursaries and that reflects on your academic progress to date and your commitment to your studies."
Professor Wilkinson added that the University has implemented various initiatives over the months to ensure that students can continue with their studies with minimal disruption.
He said for students facing financial difficulties or have concerns regarding fee payment, FNU is continuing to offer a Flexible Fee Payment option.
"We want our students to continue their studies without worrying about fee payment deadlines. The flexible fee payment forms can be downloaded from our website and there are no extra charges or penalties incurred for the payment plan applications. We also offer an extension of fee payment dates. We know times are difficult for everyone and we are here to support our students achieve their academic aspirations," highlighted the VC.