FNU promotes sustainability initiatives
Press Release Posted On: April 26, 2022

The Fiji National University (FNU) has implemented various sustainability schemes to achieve its Environmental Sustainability objectives as part of the University Strategic Plan 2021-2026.

FNU Acting Vice-Chancellor, Dr William May said the University has implemented the three Rs concept – reduce, reuse and recycling, to address its waste management process on campus.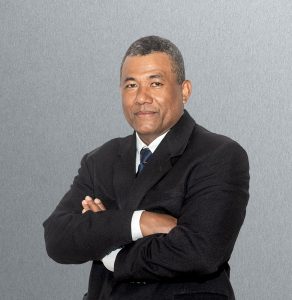 "As the national institution, FNU strives to lead by example. This initiative is aligned to our Sustainability Plan 2021-2026. It emphasises our commitment to this issue, and we aim to incorporate greener measures in all aspects of our learning & teaching, and operations," Dr May said.
"One simple yet effective way in which we have promoted this on campus is through the installation of recycle bins on campuses to separately collect general waste, paper and plastic bottles."
"Students, staff and visitors to our campuses are encouraged to practice sustainable waste management so that we reduce and reuse waste, which in turn reduces our environmental footprint."
Dr May added that through this practice, the University would work towards its goal of diverting 20% of waste from landfills by 2026.
"Within the same timeframe, FNU also plans to reduce our carbon emissions by 25%, harvest about 40% of rainwater for non-potable use, achieve 71% of clean energy and embed sustainability principles into our infrastructure, learning and teaching, and research."
To read more about the Fiji National University Sustainability Plan 2021-2026, click here.