FNU offers TVET courses in Business, Tourism and Hospitality
Press Release Posted On: March 23, 2022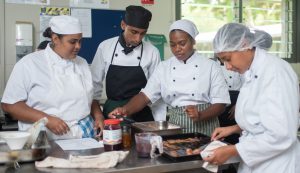 As a dual-sector institution, the Fiji National University (FNU) offers courses in various fields of study through its Higher Education (HE) and Technical and Vocational Education and Training (TVET) stream of learning.
This provides multiple entry pathways to ensure that quality education is accessible to all prospective and continuing students. At FNU's College of Business, Tourism and Hospitality (CBHTS), high school and other interested students can begin university through our TVET stream with over 20 programmes to choose from.
CBHTS Dean Professor Arun Elias said Year 13 students who have received their external exam results and may not have met the admission requirements for Higher Education programmes can still study at CBHTS in a TVET course.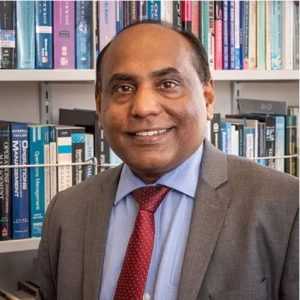 "We have a wide range of TVET courses in fields such as Baking & Patisserie, Cookery and Culinary Arts to Front Office Operations, Administration, Banking, Accounting, and Hospitality and Hotel Management," Prof Elias said.
"Year 13 students can still achieve their academic dreams at FNU and be workforce-ready through a TVET course at the College."
"We urge students to visit our campuses at Nasinu, Namaka in Nadi, Ba and Labasa this week from March 21 until March 25 for one-to-one consultations by our staff with students and their parents and guardians."
"Students can also complete their admission and registration process on-campus and submit the required documents for the Tertiary Scholarships and Loans Service (TSLS) placement for TVET at FNU."
Students completing or have completed Year 12 have the opportunity to undergo Semester 1, 2022 studies in any TVET course at FNU through the 5,000 TSLS placements.
Offered through the University's TVET Pasifika, these courses are Certificate III, Certificate IV and Diploma level qualifications.
Students eligible for TSLS-funded studies must have successfully completed Year 12 with a minimum mark of 200/400 or completed Level I and II studies from the Technical College of Fiji or equivalent.
Year 12 students are encouraged to apply now for TVET studies at FNU while awaiting their external exam results.
 Year 13 students can also apply for the 5,000 placements if they have a Year 12 mark of 200/400.
Listed below are the TVET courses students can pursue at CBHTS:
Certificate III in Baking & Patisserie
Certificate III in Cookery
Certificate III in Front Office Operations
Certificate III in Housekeeping & Accommodation Operations
Certificate III in Office Assistance
Certificate III in Restaurant Services
Certificate IV in Office Administration
Certificate IV in Accounting
Certificate IV in Baking & Patisserie
Certificate IV in Banking
Certificate IV in Cookery
Certificate IV in Customs
Certificate IV in Front Office Operations
Certificate IV in Restaurant Services
Trade Diploma in Office Administration
Trade Diploma in Accounting
Trade Diploma in Baking & Patisserie
Trade Diploma in Banking
Trade Diploma in Culinary Art
Trade Diploma in Customs
Trade Diploma in Front Office Operations
Trade Diploma in Hospitality and Hotel Management
Trade Diploma in Restaurant Operations
Semester 1 studies
Applications for Semester 1, 2022 studies at FNU are still open.
For enquiries regarding the College of Business, Hospitality and Tourism Studies' TVET courses, students can contact the following;
Namaka Campus, Nadi;
Rusiate Vakaloloma on 8020901 or rusiate.vakaloloma@fnu.ac.fj
Eric Jioje on 9053337 or eric.jioje@fnu.ac.fj
Nasinu Campus;
Bimal Krishna on 9447471 or bimal.krishna@fnu.ac.fj
Shasnil Chandra on 8406308 or shasnil.chandra@fnu.ac.fj
Nasese Campus;
Amar Narayan on 9909763 or amar.narayan@fnu.ac.fj
Ba Campus;
Dr Vishwa Prasad on 9948005 or vishwa.prasad@fnu.ac.fj
Vishal Sharma on 9490064 or v.sharma@fnu.ac.fj
Labasa Campus;
Abinesh Goundar on 9948744 or abinesh.goundar@fnu.ac.fj