FNU hosts virtual drug awareness session
Press Release Posted On: June 30, 2021

Solutions to a drug-free Fiji needs to be people-centred, people-based and people owned, shared Drug Free World Fiji founder Kalesi Volatabu during a Fiji National University (FNU) drug awareness session.

Volatabu said the abuse of drugs by Fijians of various ages, gender and socio-economic backgrounds highlighted the severity of the issue.

"It is a crisis here in Fiji. We can see the remnants of drugs and substance abuse here," said Volatabu.

"Our aim is to provide people with factual information so that they can make the right decision and abstain from using drugs. Our research of people between 15-50 years old revealed that Fijians were using drugs such as marijuana, meth, cocaine, heroin, glue and ecstasy."

"Of the 94 people that were part of our survey in 2019, 13 were drug dealers, with drug users spending between $10-$30 a day buying drugs. This would increase to more than $200 during the weekends, with about 17 using drugs at a daily frequency."

"84 people knew that drugs were harmful but only 68 knew the harmful effects of drugs. The youngest drug user started at around 10 years of age," Volatabu highlighted.

Volatabu shared her personal experience with drug abuse in Australia before reforming her life and moving back to Fiji in 2019 to establish the organisation and help spread awareness on drugs and substance abuse.

"We need survivors to be at the forefront sharing their experiences and the harmful effects of drugs," she highlighted.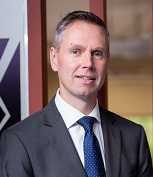 FNU Vice-Chancellor Professor Toby Wilkinson commended the initiative by the Office of the Registrar's Department of Student Support Services for their proactive approach in highlighting key issues affecting Fijians, particularly youths.
"Despite moving the session online due to the current circumstances, I am pleased that students were able to participate in this important and informative session and hear first-hand from various individuals who are working to create awareness on the dangers of drug and substance abuse," Prof Wilkinson said.
"Our youths deserve to be armed with the information they need to make informed decisions and abstain from drugs and other harmful substance so that they are able to focus on achieving their academic ambitions."
"I am also pleased to note that current students are also volunteers and are helping reach out to their peers."
Prof Wilkinson said events as such highlighted the University's commitment to the Sustainable Development Goals (SDGs), in particularly Goal 3 which deals with Good Health and Wellbeing.
FNU Registrar Sarita Devi said that it is of utmost importance to create advocacy on Alcohol, drugs and substance abuse for students mental and physical wellbeing. The Division will continue to conduct such outreach programmes to raise awareness of the dangers of addiction and to support drug-free campuses and societies.
The virtual event was attended by more than 80 staff, students and stakeholders. In addition to Volatabu, other speakers included Senior Advisor at the National Substance Abuse Advisory Council Joshua Naisele, United Nations Conference on Trade and Development Program Officer Tevita Tupou, Ministry of Defense Executive Officer and Fiji National Durg Task Force Policy Officer Jioeli Rokodaveta, New Zealand and Pacific Coordinator for Drug Free World Alisson Axford and Drug Free World Fiji volunteers, who were also FNU students.
Naisele highlighted the various challenges encountered by schools, teachers and parents in the fight against drug use and detailed the activities undertaken by the Council in targeted areas, schools and communities.
Rokodaveta provided an overview of national issues involving narcotics, human trafficking, maritime security, border security, aviation security, COVID 19 border management and national security.
Drug Free World Fiji volunteer and third-year FNU student Elenoa Molia also shared her experience during the outreach programmes to villagers and highlighted her disbelief at how her peers in the villages easily accessed drugs for consumption.
Bachelor of Commerce Banking and Information Systems student Krishnil Naidu said virtually attending the awareness session provided him with more insight into the dangers of drugs.
"As a youth, I understand the drug should be avoided. For many youths, participation in a drug prevention programme allows them to share their own experiences with drug abuse in which they were directly or indirectly affected," he said.
"For other young people, this is greatly effective because they begin to understand drugs from a point of view from someone their own age."
Trade Diploma in Customs student Ana Romanu added that the event was educational as it provided her with clear and easy to understand information about using illicit drugs.
Participant Ellana Kalounisiga also shared about circumstances that led her to establish the Ministry of Mums (MOM), which was formed by a group of mothers to raise awareness amongst their children and peers.
She said the Ministry was in collaboration with Drug Free World Fiji to establish a drug rehabilitation centre in Fiji.