FNU expanding student opportunities in Northern Division
Press Release Posted On: March 31, 2022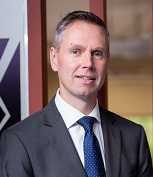 The Fiji National University (FNU) is expanding its facilities and programmes in Labasa to deliver high-quality provision for students in the Northern Division. The expansion meets FNU's twin objectives of enhancing tertiary education and training opportunities for students across Fiji, and achieving optimum value for money in the investment of public funds.
FNU has secured a 10-year lease for the Naduna Vocational Centre and is re-opening the campus as FNU Labasa. The new campus provides a significantly enhanced learning and teaching environment for Vanua Levu students enrolled on TVET and higher education programmes. It will  also enable FNU to expand its provision into new areas that meet local labour-market needs, such as catering and hospitality.
FNU's expansion plans align well with the Government's 'Look North' policy to revitalize the economy of Vanua Levu, and with the need to provide high-quality, industry-relevant education and training to help the country bounce back from the impact of COVID-19.
The new campus, which is undergoing major refurbishment and digital upgrade works, will fully open in May 2022. It will comprise lecture and tutorial rooms, a library, ICT labs, TVET workshops, and staff offices. The campus also has attractive outdoor spaces for sports and social learning. In the medium-term, FNU has plans to convert the staff quarters into hostel accommodation, to meet the needs of students from remote areas of Vanua Levu.
FNU Vice-Chancellor Professor Toby Wilkinson said the facility, having previously been used as a Technical College, is ideally configured to meet student aspirations and labour-market demands in the Northern Division.
"We are excited about the prospects of expanding our programme delivery in Labasa," said Professor Wilkinson.
"We have a fantastic opportunity to provide students in Vanua Levu with a much enhanced campus environment, improved facilities and new study options. That we are able to do so at considerably less cost to the public purse is also particularly important, given the economic impact of COVID-19."
Given this opportunity to refurbish an existing high-quality campus, the University is putting on hold its plans to construct a new campus in Labasa. The site originally earmarked for a new campus, situated in a key development corridor adjacent to the Labasa river, will be developed to provide facilities for commercial, educational and community use, in order to enhance the amenities available for the residents of Labasa. This underlines FNU's commitment to corporate social responsibility and serving its communities.
"After undertaking extensive consultations with our stakeholders, we believe that this new solution provides a responsible, cost effective, and high-quality solution for the people of Vanua Levu," Professor Wilkinson stated.