FNU and FWCC partnership provides students and staff counselling support
Press Release Posted On: June 21, 2021

The Fiji National University (FNU) will now be able to offer psychosocial support to students and staff in rural or remote areas after strengthening its partnership with the Fiji Women's Crisis Centre (FWCC) by signing a Memorandum of Understanding (MoU).

Through the partnership, FWCC will provide both face to face and phone counselling to FNU students and staff in the Central, Western and Labasa Campuses.

FWCC will also assist students and staff who are victims of domestic violence, sexual abuse and harassment by providing them with mental health, legal and moral support.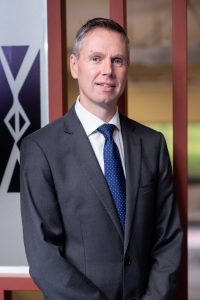 FNU Vice-Chancellor, Professor Toby Wilkinson said the partnership with FWCC further strengthens the University's priority towards the safety and wellbeing of its students and staff.
"Now more than ever, our students and staff need the psychosocial support they require to navigate through these times," Prof Wilkinson said.
"As the national University, we are focused on empowering young people to not just fulfil their academic potential, but to do so with confidence in their support systems at the institution."
"We are pleased to partner with FWCC, who will complement and expand on the in-house services we currently provide."
The Office of the Registrar Acting Manager Student Services, Praneel Sharma added that the MoU was initiated under the Office's Student Support Service portfolio to strengthen the University's current counselling and welfare services.
"With the implementation of this MOU, reaching out to FNU staff and students who reside in rural, remote or lockdown/containment areas during unprecedented times, such as a pandemic and natural disasters, will be much easier."
"Finally, the students and staff can continue to access the free and confidential services provided by the FWCC even after they have left FNU."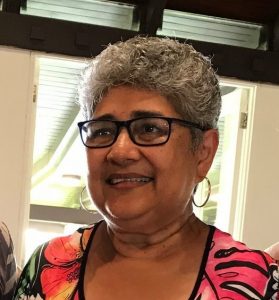 FWCC Coordinator Shamima Ali stated that everyone needs psychosocial support, particularly at this point in time.
"In these times, we already have a population that has a lot of issues, particularly students who are worried about their scholarships and their education and their future," Ali said.
"Psychosocial support is so important, otherwise, people get withdrawn, they develop mental health issues, they do not know where to go, and sometimes people become suicidal, so they do need to have an outlet."
"Therefore, and in COVID-times, with no socialising, which young people often look forward to, they have education worries, they might not be able to finish their studies and do not know what would happen next – so it's very important that they talk through these issues and are given some assurance and support."
Ali said the MOU would also allow the organisation to improve and adapt its response strategies.
Students and staff can call the National Domestic Violence 24-hour toll-free helpline on 1560 or any of the other FWCC 24-hour helplines from any network and speak to the FWCC counsellors. Alternatively, they could call the FNU counsellors Kantha Mani on 8910854 (Natabua Campus) or Varsha Naidu on 8960857 (Nasinu Campus).
When required, the FNU counsellors will then refer the student or staff to FWCC for further psychosocial support, which is confidential and non-judgmental.
All information obtained from the student or staff during counselling will not be released to anyone, including FNU, unless by the consent of the individual concerned.
Through the MOU, FWCC will also provide training on Gender, Violence against Women, and Human Rights to FNU's staff and students.