CMNHS Academic gains international service recognition award
Press Release Posted On: March 6, 2020

The Fiji National University's (FNU) College of Medicine, Nursing and Health Sciences (CMNHS) Assistant Professor of Anaesthesia, Dr Sereima Bale, is one of the winners of the 2020 World Federation of Societies of Anaesthesiologists (WFSA) Distinguished Service Awards.
In announcing her award WFSA congratulated Dr Bale highlighting "what an inspiration you are to so many young people".

Dr Bale will be presented with her award at the 17th World Congress of Anaesthesiologists (WCA) in Prague in September.

WFSA will cover Dr Bale's air travel, accommodation and full registration at the World Congress of Anaesthesiologists.

Dr Bale was nominated for this award by the Australian Society and Pacific Society of Anaesthetists.
Having joined the then Fiji School of Medicine in 1998 as a Senior Lecturer in Anaesthesia, the senior academic said, she was honoured and humbled to receive this award.

"I would like to dedicate this award to my family, who supported me through the 50 years, fraught with challenges; and the amazing group of Anaesthetists in Fiji and the Pacific region, East Timor and Papua New Guinea who work tirelessly to improve and maintain high-quality anaesthesia care and delivery under incredibly challenging conditions," Dr Bale added.

"After 28 years of working for the Ministry of Health and Medical Services, I spent the next 22 years at this College."
"And I believe it is teamwork and an incredible amount of support from the Australian Society of Anaesthetists' Overseas Development and Education Committee, who helped me establish the Postgraduate training programme at this College in 1996, that has made a difference."
Dr Bale is also an avid sportswoman, who has represented Fiji in golf in two South Pacific Games (PNG in 1991 and Tahiti in 1995).

In congratulating her, CMNHS Dean, Dr William May, said this award highlighted the calibre of staff at the College.
"We have high-quality staff at CMNHS who have devoted themselves towards improving the health education and training health professionals of the region."

"Dr Bale is a stalwart academic and fully deserves this prestigious award and the College is extremely proud of her contributions," Dr May commented.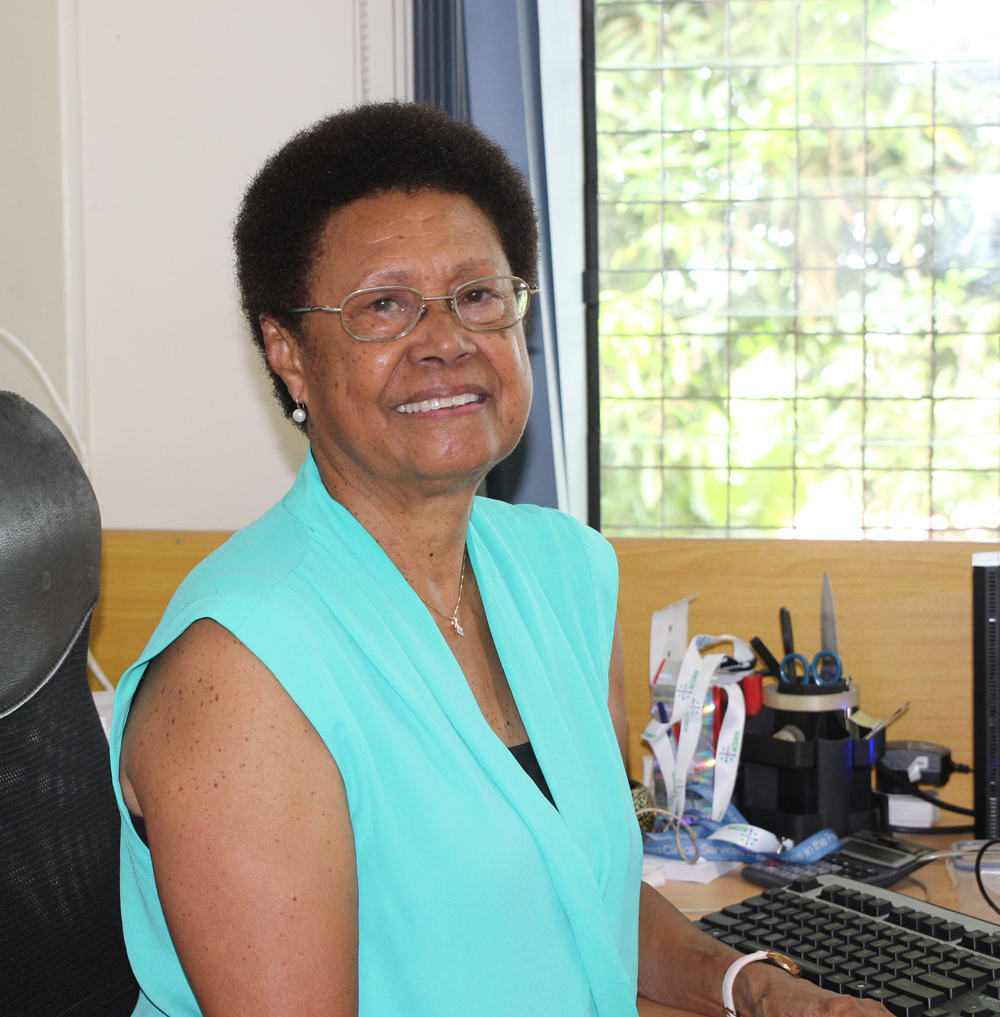 Dr Sereima Bale joined CMNHS in 1998.