Biomedical Engineer shares journey
Press Release Posted On: May 10, 2023

Virisila Livicala was always captivated by machines and how their various parts worked together to perform their intended tasks.

Fuelled by this interest, Livicala undertook engineering studies at the Fiji National University (FNU) to pursue a career in this field. In 2006, she began studies in the Diploma in Electrical Engineering (Electronics & Instrumentation) programme at the former Fiji Institute of Technology (FIT), which is now the University's College of Engineering, Science and Technology (CEST).

Livicala credits her upbringing for her succeeding in her academic ambitions.

"I grew up in a household that preached the values of hard work and commitment to spiritual growth, so I was ready to ensure that I succeed in what I had set my mind to," Livicala said.

The youngest of three siblings, Livicala credited her late mother, Elina Baravivula Ranuinui, and her father, Nemani Livicala, as the most influential people in her life.

She was born in the village of Namako, Dogotuki in Macuata, and has maternal ties to Korowiri and Uluibau in Labasa.

Education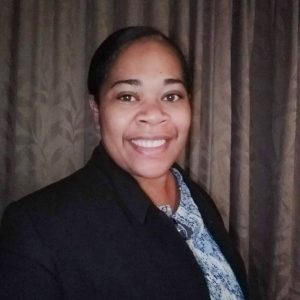 Livicala completed her high school education at Jai Narayan College before joining FNU.
"Growing up, I was fascinated with machines and engineering, so I decided to pursue a career path in an area that dealt with machines and at the same time be able to help people," she shared.
"Education is key if you want to succeed in life. One should continue to upgrade themselves in today's fast-paced world."
"I am grateful to FNU as it had a practical component that aided my transition to the real world of employment. When I left University, I was able to adapt to the workforce due to the knowledge received from FNU, as well as the practicals received."
Career
Livicala began her career in the biomedical industry in 2015 as a Biomedical Engineer.
She gradually progressed in her profession to Senior Biomedical Engineer and is currently the National Biomedical Engineer under the Ministry of Health and Medical Services.
As the COVID-19 pandemic spread through the world and reached our shores, families, and businesses closed and retreated into their homes.
This was not the case for Livicala as she joined her colleagues in being on standby to assist the healthcare workers. This gave her a unique experience as Livicala was expecting her third child at the time.
"My two older children, Elina and Joseph, were cared for by my cousin Salanieta Tinaivai while my husband, Paulo Aisea, who is an Electrical/ Instrumentation technician at Vatukoula Gold Mine Ltd, continued to work," she shared.
"Despite the difficulties, I was determined to undertake my job and was devoted to ensuring that the biomedical equipment in Fiji's health institutions was in operation."
"I am proud of my team's efforts and the sacrifices they made to keep the people of Fiji safe."
"We had to work relentlessly throughout the pandemic to guarantee that our health facilities had the required biomedical equipment to aid our medical experts in the fight against the COVID-19 virus. We were devoted to providing equipment that was dependable, safe, and of excellent quality."
Family
"I met my husband in 2015, and we had our first child, Joseph, then Elina, and then Ratu Jese," she explained.
'Whenever I felt like giving up, my little family and devotion to the nation were always my beacons of hope. Being separated from our children was difficult because I was working in isolation at CWM, while my husband remained in Vatukoula throughout the lockdown periods."
"I am grateful to God, my husband, our children, and our family for their unwavering support and encouragement during our difficult times."
Livicala's dedication to her work and family as a mother, wife, and healthcare practitioner is evident.
"I am grateful to my family for their assistance during this difficult period. I am also grateful to my colleagues, who worked tirelessly to ensure that Fiji's health institutions were properly equipped with biomedical equipment. Their passion for their profession inspired me and reminded me of the importance of our work."
 Words of Advice
Livicala stated that the most important piece of advice she received throughout her career was to keep her goals in mind.
"What is all your study, learning, and understanding worth if it does not lead to wisdom? What is wisdom except knowing what is right and doing the right thing?" she asked.
"Continue to strive for greatness in your studies, work, family, and all aspects of your life."