The Service Consultant : Principles of Service Management and Ownership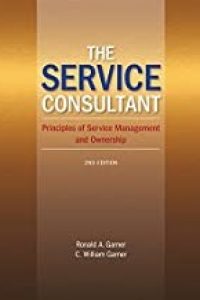 Author: Ronald A Garner and C. William Garner.
Edition: 2nd edition. 2014.
Description: Designed to prepare readers for a successful career as an automotive service consultant, Second Edition teaches readers how to maximize profits and improve customer satisfaction in an automotive business. With coverage of task-oriented procedures for day-to-day operations as well as communications, relations, supervision, and customer delivery, this practical book provides readers with an in-depth examination of the multi-faceted responsibilities of an automotive service consultant.
Location- Samabula [1 copy]
OPAC Link: Click Here