Project Management: The Managerial Process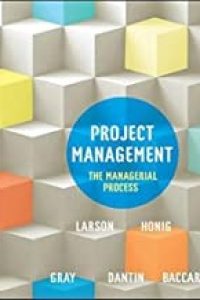 Author: Erik Larson, Beverley Honig and Clifford Gray.
Edition: 1st edition. 2014.
Description: The Managerial Process provides a holistic, integrative view of project management, with a focus on the above framework. It presents readers with a complete picture of project management – not only what to do and how to do it, but also why it is done. This international adaptation contains the valuable addition of local and regional cases and applications.
Location- Samabula [3 copies]
OPAC Link: Click Here