Managing Automotive Businesses: Strategic Planning, Personnel, and Finances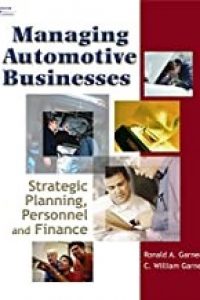 Author: Ronald A Garner and C. William Garner.
Edition: 2006.
Description: This new book introduces readers to the duties and practices assigned to service managers in the successful operation of an automotive service facility. Coverage begins with a general discussion of the management structure and the service manager's role in facility operations. Consideration is then given to navigation of the personnel process from the recruitment of workers to supervision of their performance.
Location- Samabula [1 copy]
OPAC Link: Click Here