English Help Hub
What is English Language Hunb (ELH)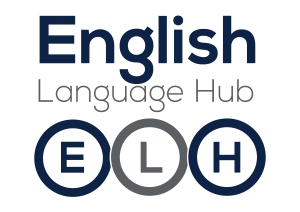 The English Language Hub (ELH) is the student learning support arm of the CLTE that is dedicated to helping FNU students of all disciplines and abilities to become more effective writers (both in academic and non-academic genres) and oral communicators—both of which are essential to a students' success at FNU and beyond.
To this end, resources are provided, together with conducting workshops and tutorials. Our instructors nurture students' English language skills to prepare them for communicative competence in both written and oral discourse.
ELH is for all students—whether you are struggling, doing OK or a high achiever.
How Can ELH Help Me?
The ELH provides you with opportunities to enhance your written and oral English skills. Our instructors are TESL (Teaching English as a Second Language) qualified, who have demonstrated commitment in working with students on the continued development of their written and communication skills.
Our Instructors will:
help you understand and plan your writing task;
talk with you about the content, organisation, style, and/or mechanics of your work;
work with you on integration of sources and documentation (APA, MLA, IEEE, etc.);
ensure that you are not engaging in academically dishonest writing and research practices;
do their best to help you become a better writer;
engage you in group discussions to uplift your communication skills;
provide opportunities to build your confidence to socialise and communicate with your peers;
treat you and your work with respect;
uphold confidentiality.
 Our Instructors will not:
review, write or edit your paper for you;
tell you what to write;
give tutorial answers;
assign a grade to your work.
How It Works
We offer tutoring via both face-to-face (on-site) and virtual modalities. We also offer workshops regularly.
Face-to-Face Tutoring: Our instructors are available for both walk-in and appointments during the times and venues listed on the Face-to-Face Schedule – Semester 2, 2019, below. Students with appointments take priority over walk-ins. Appointments can be made by emailing clte@fnu.ac.fj. Face-to-face tutorials are available at the following campuses: Natabua, Nasinu, Koronivia, Samabula and Pasifika. Students from other campuses are encouraged to utilise our virtual tutoring services to access our instructors from anywhere.
Virtual Tutoring: Only available to students from the campuses where there are no face-to-face tutorials. Virtual tutoring sessions are by appointment only. See Schedule a Virtual Session below for full descriptions and instructions.
Workshops: We offer workshops on a regular basis. See upcoming Workshops below.
How long will a tutorial session last?
You will engage in a 30 – 45 minute discussion with your English Language Instructors (ELI) addressing your academic concerns.
How Do I Prepare for Tutorial?
In order for us to assist you more efficiently, we suggest the following;
Before your tutoring session:
Come prepared with questions for the English Language Instructors. This helps them know where to begin the session.
Bring anything you might need (books, notes, etc.)
If you are a student with appointment and you are unable to attend, let us know as soon as possible by emailing the hub; you may have to reschedule your session.
During your tutoring session:
Arrive on time for your face to face and virtual training session.
Listen carefully to the discussion.
Make a contribution. Raise questions or seek clarification about points not understood.
If you came with questions, try to get answers before the end of the session.
Take notes. Jot down the main points, but concentrate on filling gaps in your knowledge. Note down what you find interesting, confusing, relevant.
After your tutoring session:
Revisit notes provided by the ELI.
Assess how it has helped you become a better writer or speaker.
Reflect on your participation in the tutorial discussion.
Consider how to improve your tutorial participation skills.
Plan regular visits for effectiveness.
Identify gaps that remain in your understanding. Work out how you can clarify important points—would further reading help, or should you consult with your ELI again?
Face-to-Face Schedule
ELH schedule for the semester 1, 2020 (beginning on February 24th) will be available on February 20th.

Schedule a Virtual Session
The virtual sessions will be conducted using Zoom. You can book for a virtual session by emailing to clte@fnu.ac.fj. Upon confirmation of your booking, the ELH instructor will email you a link to access Zoom. You can click here to access the FNU Zoom Student Guide.
Please Note: ELH services will be closed during public holidays, weekends, mid-semester and end of semester study break.
Workshops
Upcoming workshops will be posted here.