Professor John Chelliah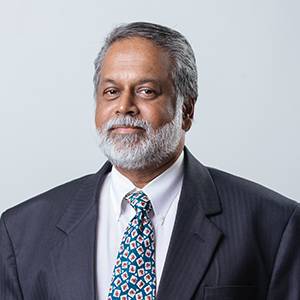 Professor John Chelliah is the Director of Human Resources for Fiji National University. He joined FNU in 2016 as a Professor in Management for the College of Business Hospitality and Tourism Studies.  In addition to his role as a Professor, he also offered his services as the acting Dean for College of Agriculture, Fisheries and Forestry until the substantive appointment was confirmed in April 2018.
After which he took up the acting role of Director Human Resources until his substantive appointment in January 2020. Prior to joining FNU, Professor Chelliah held academic and management positions at Universities in Australia and New Zealand.
He holds a PhD in Human Resource Management from RMIT University, Australia and a masters' degrees in management and business administration from New Zealand. Preceding his academic career, Professor Chelliah held senior management positions in organisations located in the UK, USA and Malaysia. He has published widely in reputable international management journals covering areas such as strategy management, consulting, human resource management, change management, international management, supply chain management and entrepreneurship. Professor Chelliah continues to contribute to management education through delivering lectures as an invited speaker at business schools in Europe, Asia and the South Pacific.