Ms Tessa Price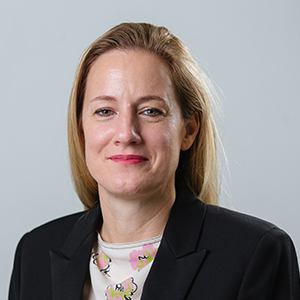 In May 2016, Ms Price was the first woman to be appointed to lead ANZ's Pacific Business working across 11 countries in geographies as diverse as Guam, Kiribati and Timor.
She is a direct report to the CEO of ANZ New Zealand and currently serves on a number of ANZ Boards including ANZ Pacific Operations, ANZ Guam,  ANZ Vanuatu and ANZ PNG.
Prior to this, Ms Price was Chief of Staff to former CEO of ANZ (Mike Smith) in 2015. In 2012, Ms Price was the first female to be appointed to the role of CEO UDC, an ANZ subsidiary and the largest finance company in New Zealand.
Prior to joining ANZ, Ms Price worked for the Commonwealth Bank for over eight years in Brand and Advertising, and she's had roles with Saatchi & Saatchi, American Express and Esanda.
Ms Price holds a Bachelor of Arts, a Bachelor of Commerce and a Masters of Business Administration (Executive) from the University of New South Wales / The University of Sydney. She has also completed the Massachusetts Institute of Technology Leadership Program in Boston.