Mr Vishnu Mohan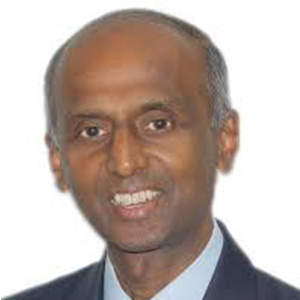 Mr Mohan is a senior international banker with over 40 years of experience in Corporate and Institutional Banking and Consumer Banking covering the Middle East, North America, Southern Africa, West Africa, Thailand, Sri Lanka, Singapore and the Pacific.
In his most recent role, Vishnu led Australia New Zealand Bank's businesses across 12 countries in the Pacific including Papua New Guinea in addition to also looking after Fiji as its Country CEO.
Prior to this assignment Mr Mohan spent some time as an Advisor with ANZ Bank's partnership bank AmBank in Malaysia. He chaired many external forums such as Bankers Associations and Business Councils during his wide career and while still with ANZ in Fiji he was appointed Chairman of the Public Service Commission by the President of Fiji in May 2015, a position which he still holds.
Upon his retirement from ANZ in April 2016, Mr Mohan was asked by the Fiji Government to assume the Chairmanship of the Board of Directors of the Fiji Sugar Corporation and most recently he was appointed a member of the Fiji National University Council.
Before joining ANZ in 2009, Mr Mohan had a long and successful career with UK's Standard Chartered Bank where he held many senior executive roles including CEO of Standard Chartered Bank in Ghana, Thailand and Sri Lanka, before being appointed as the Group Head of Islamic Banking, based in Singapore.